Naked truth? Car thieves find themselves nude
Residents of Mombasa city were Wednesday morning treated to bizarre drama when two men suspected to have stolen a car walked naked in the streets, with a snake dangling from the neck of one of them. The owner of the car, a Tanzanian, had sought the help of a witch doctor after police allegedly failed to recover the vehicle stolen five days ago.
The incident, which went viral in the social media, attracted a huge crowd, causing serious traffic snarl-ups along Bamburi Road. The vehicle owner rushed to the scene accompanied by his witch doctor, who later demanded to take the suspects to his house for cleansing.
The two suspects, who were visibly confused, were arrested and booked at Bamburi police station while the snake was taken by Kenya Wildlife Service guards. The tourist resort town of Mombasa is home to many witch doctors who are believed to provide solutions for various problems.
When you take a casual walk along Mombasa streets, you will be confronted with contacts of witch doctors and their medicine for various ailments placed on fences and poles. The witch doctors – known in Kiswahili as 'waganga'  – commonly offer assistance in matters relating business, politics, money, love, infertility and also claim to trace lost relatives and items.
It is difficult to differentiate between a true doctor and a fake one as they both operate in a clandestine manner. "Witch doctors are very helpful as they have solutions to a number of problems and ailments that cannot be treated in hospitals," said Peter Kalama, a resident of Kisauni.
Mombasa residents might now resort to seeking help from the witch doctors to protect themselves from criminals or to recover stolen property.
Kenyans rearing crickets to meet growing demand for special proteins
The cost of establishing a basic system is about Ksh3,096 (US$30), in addition to the cost of the initial breeding colony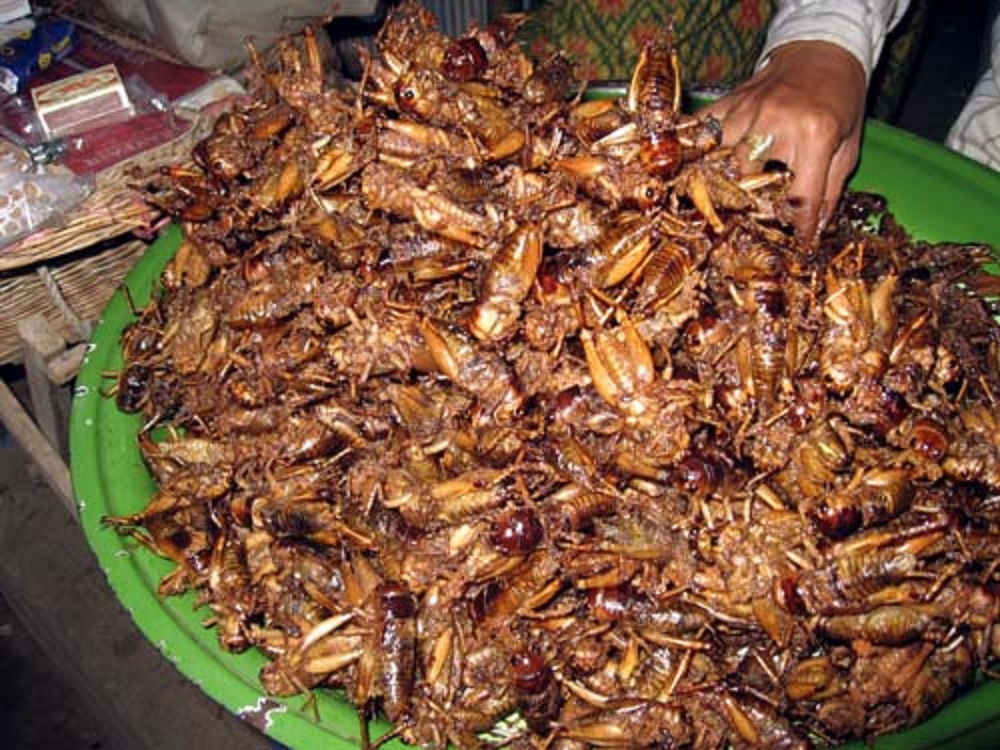 When Jane Mbiriri's granddaughter was diagnosed with acute malnutrition six months ago, she had limited knowhow on the best remedy for the condition and only wallowed in self-pity in her humble house located in rural central Kenya.
The 62-year-old farmer was at wit's end having no stable source of income to afford a balanced diet for the granddaughter as recommended by the physician. Mbiriri is currently raising three of her grandchildren following the demise of her only daughter one year ago.
However, her search for an affordable and sustainable source of protein for her granddaughter led her into discovering cricket flour which, as she puts it, got her granddaughter's growth curve back on track. Scientists have in the past cited crickets as a great source of protein compared to soya beans and beef, which are among the conventional sources of proteins.
Cricket floor
In Mbiriri's case, the insects, which are slowly finding their way into Kenyan recipes, have proved their worth. "At first when a friend recommended cricket flour and promised to get me some from her source in western Kenya, I almost turned down the offer since I had never heard of it," Mbiriri told Xinhua. "But my options were limited. My dairy cows do not earn me enough to afford the kind of food these children are supposed to eat."
She has since embraced cricket flour, which has immensely improved her granddaughter's health, and is contemplating on rearing the insects herself. "In our last visit to the doctor one month ago, I was very happy with the results as my grandchild has now gained weight unlike previous visits," Mbiriri said. "The cricket flour is not as expensive as other flours and now that I have established a relationship with the supplier, I get discounts from time to time," she said.
Initially she bought the cricket flour from a farmer in western Kenya but she has now established a new source not far from her home, where cricket farming is gaining traction.
"I also plan to venture into cricket farming, which from what I see is paying more even than dairy farming as the crickets are not capital intensive," Mbiriri said.
She belongs to a growing army of small holder farmers who have gradually embraced cricket farming.
Joseph Kairu took up cricket farming recently. The cost of establishing a basic system is about Ksh3,096 (US$30), in addition to the cost of the initial breeding colony of crickets.
To start such a colony, at least 200 crickets are required, and the colony should not be used for feeding until well established and the first babies mature into adults.
Kairu, who has a bachelor's degree in nutrition, saw a rising demand for cricket flour as an alternative source of protein for people residing in rural areas. "I come across so many cases of malnourished children. I realized there is a need for alternative sources of protein after a recent assignment in Turkana, where for every 10 babies that I attended to, more than seven suffered from high protein-energy malnutrition," Kairu told Xinhua.
Even though most Kenyans are still debating on whether to embrace alternative eating habits, there are those like Mbiriri and Kairu doing it and seeing the results. "There is a group of women in western Kenya who are already earning huge income from cricket farming and that is where I got some of the tips on cricket rearing," Kairu said.
Members of the group, made of 20 farmers, rear crickets each on their own but market their products collectively.
One of their clients is a leading hotel in Kisumu. "This is where I came across the different ways in which the crickets can be prepared," Kairu said.
According to Kairu, a kilogramme of crickets can sell for approximately Ksh516. "We are still far from embracing such alternative sources of vital nutrients, but with proper marketing and heath campaigns, I believe Kenyans will respond positively," said Kairu.