Those who have seen her say she's pretty and vicious. Clearly, Claire Mwaniki, the female gangster shot dead by police yesterday morning, is a toxic mix of beauty and a killer instinct.
At 3.16am on Wednesday, undercover police officers in Kayole, Nairobi, received a message from a colleague on their WhatsApp group, the Nation reports. Four suspects who had escaped their dragnet on Manyanja Road at 11pm were in Lower Chokaa, on Kangundo Road, the Nation reports.
She shot back, but was killed
The four people, according to an informer, included a woman, and were robbing residents. The description of the gang was familiar — four men and a woman, and they wore the same clothes the officers had seen a few hours earlier.
When the police accosted them in Chokaa, the four suspects attempted to escape. Two of them who had pistols began firing back, according to the police. At the end woman and a man who were shooting at the police were killed while the other two escaped on foot.
The dead woman, who has been identified as Claire Mwaniki, was still clutching a Beretta pistol, which had six rounds of ammunition, police said.
Kayole OCPD Joseph Gichangi said the woman is said to be the wife of a well-known robbery suspect, who is at large.
READ: Thou shall not covet: The Sh35 million sex-craving fine
After the shooting, a mysterious social media user identified the woman as Claire Mwaniki, the wife of a "notorious" robber known as Mwaniki.
Clare's social media profiles reveal a vibrant young woman, probably in her early or mid 20s, with multiple piercings and a silver tooth.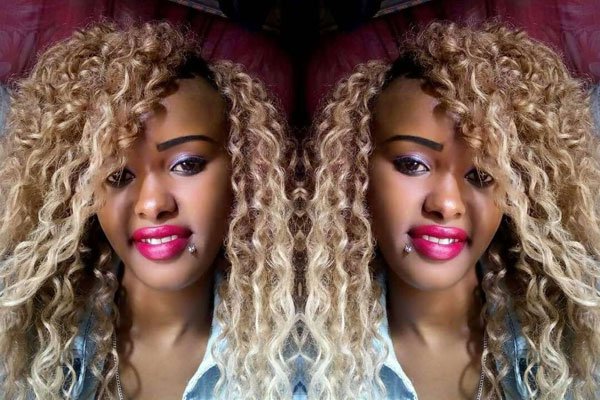 She describes herself as a former University of Nairobi student and a lover of life. Nairobi Police Commander Japheth Koome said many criminal gangs have female members. Cases of women being recruited into criminal gangs are on the rise.
See Also: Government recruiting 10,000 youths for online jobs
Besides Gaza, gangs in the city include Superpower (Eastleigh), Brothers (City Centre), Usiku Sacco (Umoja), Msako Empire (Huruma), Jeshi la Embaa (Embakasi), Munyipi (Mathare) and Kosovo Boys (Kosovo).
"The women are used to transport guns, gather information while some even take part in robberies," Mr Koome said, adding that they also take food to male suspects in hiding.
He said the involvement of females in crime is a challenge to the security as officers are not allowed to search handbags. (Source: Nation)
[crp]