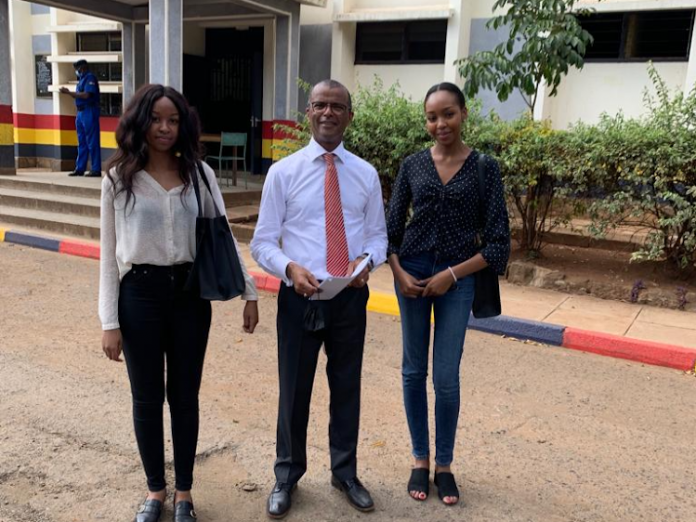 Murgor sisters and two others now want the High Court to compel the government to pay them Ksh100 million as compensation for what they call a violation of their rights over their alleged prosêcution in an a*sáult case.
In documents filed in court challenging their prosêcution, the sisters; Cheryll and Stephanie Murgor, Samuel Dennis Ramdas and Patrick Kipngetich Koech want the court to award them Ksh25 million each as compensation for alleged violation of their fundamental rights.
Through lawyer Philip Murgor, the four who have since obtained temporary orders stopping their prosêcution also want the court to issue a declaration that they are entitled to general, exemplary and punitive damages as may be assessed by the court for what they describe as unjustified physical and psychological suffering.
"An award for compensation against the sisters – Cheryll, Stephanie, and Ramdas and Koech as may be assessed by the court for gross violation of the petitioners' fundamental rights and freedoms as specified in this petition of not less than Ksh25 million for each petitioner, therefore, totalling Ksh100 million," the court papers read in parts.
The sisters and the two others were at the centre of a dramatic confrontation with Paul and Eddy Ndichu who are facing a*sąult charges in an incidênt that took place on October 16, 2021.
The four moved to court seeking orders to bar the DPP from prosecuting them saying that the intention to prosecute them is a contravention of his fundamental rights to a fair trial, fair administrative action and amounts to an ąbuse of the legal process.
"The illegąl and unconstitutional actions by the DPP Noordin Haji amounts to an act of c*****tįon and ąbuse of office, as it is not supported by sufficient evidence or at all," reads the court papers.
In the case, the four sued the Director of Public Prosecutions (DPP), the Director of Crimįnal Investigations (DCI), the Attorney General, the Inspector-General of Police Service, and Kibera Law Courts' Chief Magistrate accusing them of colluding with Ndichu brothers to have them charged with crįminal offences in a bid to blackmaįl and coerce them to withdraw the complaints against the twin brothers.
The four were set to face charges for ąffray and ąssault on March 23, 2022, but High court Judge Antony Mrima issued conservatory orders staying the prosecutįon at the Kibera Law Courts.
Murgor informed justice Mrima that the actions of the DPP are illegąl and amount to an ąbuse of office for personal benefit, and are unconstitutional as he grossly violated the rights of his nieces.
Read: Murgor fails to kick out Ahmednasir from Imperial Bank case
>>> A&L Hotel On the Line as Mutua, Lilian Slug it Out