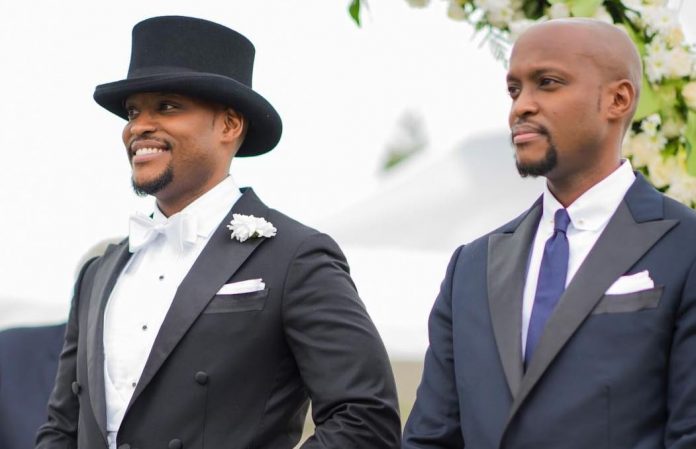 Cheryl and Stephanie Murgor have withdrawn their case against Eddie and Paul Ndichu, after the twin brothers filed an apology.
"This is to inform you that the public at large that the Ndichu brothers have now offered a public and unequivocal apology dated November 24, to the Murgor sisters and their companions, in terms that have been duly accepted," a statement from their lawyer Philip Murgor confirmed.
The ODPP had earlier recommended the twins be charged with assáult and malícious damage to property. And even as the Ndichus' attempted to gag media coverage of the case, a Nairobi court declined to suspend their prosecutíon.
The twins were accused of damagíng a car that belonged to the sisters or their associates after a confrontation that ensued while they were out partying at Mara Ole Sereni Hotel.
Fintech executives Eddie and Paul Ndichu held senior roles in some of the region's biggest companies before they co-founded their Africa-Asia payments start-up Wapi Pay in 2019.
As of August 2021, Wapi Pay which has offices in Kenya, Singapore and China was announcing a Ksh224 million funding round to support its growth. One of its investors, Kepple Africa Ventures has pulled out in the aftermath of the saga. Eddie Ndichu also stepped aside both as Wapi Pay CEO and as a board member of the Association of Fintechs in Kenya (AFIK).
In their apology, they expressed regret stating that more was expected of them.
"We Edward Wanyoike Ndichu and Paul Mwaura Ndichu, hereby issue our unequivocal apology to you, our sisters and brothers Cheryl Murgor, Stephanie Murgor, Samuel Ramdas and Patrick Koch for the unfortunate events that occurred on the night October 17, 2021 at Mara Ole Sereni Hotel, which resulted in both ínjury to yourselves and damage to your property," the brothers acknowledged.
"We have since then taken time to introspect and self-reflect on the same and acknowledge that given our standing in society, much more was expected of us on how we handled the incídent. The unfortunate experience has taught us invaluable lessons which will certainly guide us going forward," they added.