Royal Media Services, Kenya's biggest broadcast house, has barred its staff from taking up private work riding on its brand in a move that tightens the noose around popular Citizen TV anchors. In a surprise move that's likely to hit celebrity incomes, RMS management on 12th May released a communication that requires staff to get approval before taking up such private assignments as moderating conferences and seminars, master of ceremony, and featuring in adverts and other promotions.
While acknowledging the individual brands within its radio and TV platforms, the management argues that the use and deployments of specific talents, whether in personal or corporate activities, greatly affects and influences the overall brand of the company and thus needs regulation.
It's not clear whether the media house is seeking to get a cut from such works, but the memo largely talks of protecting the Citizen brand equity. Citizen TV is the leading television station in Kenya in terms of audience and advertising, while Radio Citizen tops the radio category.
Incidentally, corporate and other organizations tend to favour journalists from popular media houses when picking MCs, moderators and product endorsement personalities.
"These guidelines endeavor to facilitate and promote the effective and proper use of all talents and staff within the RMS brand umbrella and to protect RMS reputation and brand," the memo says. "This means that common sense must be applied. A strict legal interpretation should not be used to justify accepting an advertiser or sponsor which the guidelines intended to stop."
See Also >> Larry Madowo Is Back In Nairobi With Smaller But Lucrative Job
The management directed employees intending to take part in certain events or advertisements to seek approval from their respective departmental heads. These categories include Master of Ceremony in events, advertising for government agencies, advertisements that deal with a controversial subject that is in the matter of public policy and advertisements that could compromise the RMS editorial policy.
The company then moved to ban its staff from advertising for any faith or religion, alcohol products, political parties and their candidates. This will hit top TV anchor and talkshow host Jeff Koinange who has featured in alcohol brand advertising. In 2015 he starred in a Kenya Breweries television advert for the relaunched Tusker Malt Lager, as the brand sought to enhance its position in the premium beer market.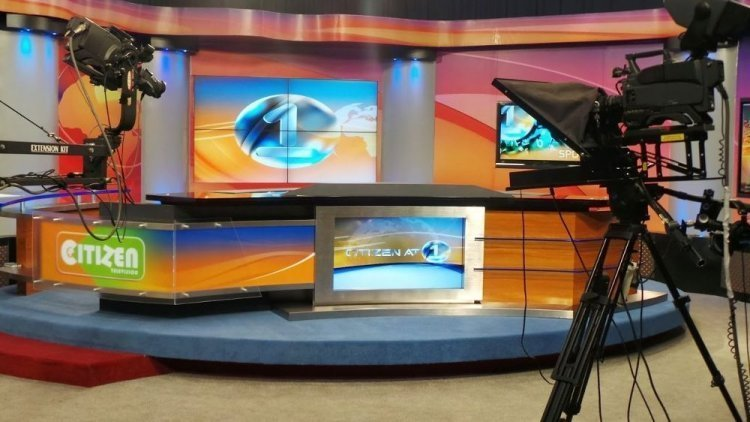 "The person from whom approval is sought will consider whether the proposal will meet the principles in these guidelines in particular in relation to the RMS impartiality and brand protection," reads the statement in part.
Further, the station warned its staff against appearing in any advertising from their show or on their programme. "Any advertising that features a programme presenter or regular TV or radio artist should be clearly separated from their programmes," reads the statement.
Media celebrities often make huge revenues from public appearances, moderating, MCing, endorsing products and even voicing and featuring in advertisements. For the favourite ones, these side-hustles can beat their monthly salaries by far, which invariably puts them in conflict with their employers.
Read >> Hot96 Radio Gives a Cold Shoulder To Famous Presenter
The notice comes at a time when there's growing fear among its celebritiy anchors and show hosts after the company pushed out a radio presenter for engaging in private jobs believed to be in conflict with his main job at RMS.
Royal Media Services has made sweeping changes in its radio news team, replacing Robin Njogu who succumbed to Covid 19 in March 2021 and promoting a number of journalists. Mr Young Muthomi has been picked to take up the role of Managing Editor – Radio, which was held by Njogu.