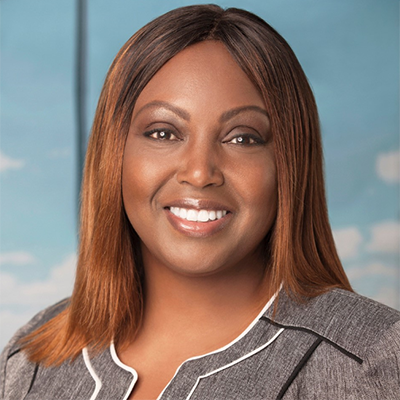 Cynthia Karuri-Kropac has been named as the new Chief Enterprise Business Officer at Safaricom, East Africa's largest telco. Her appointment will take effect on September 1.
She will take over from Joseph Wanjohi who has served in an acting capacity since May when the former Chief Enterprise Business Officer, Kriss Senanu, left the company barely a year into the job. Senanu had joined Safaricom in July 2021 from Telkom, one of Safaricom's rivals.
Karuri-Kropac is an experienced executive who will join from American communications giant AT&T. She has worked at AT&T for over 15 years.
Since joining the company in 2007, Karauri-Kropac has held roles in IT strategy and planning, Director of Global Operations and, most recently, Director of Sales for Wireless and Internet of Things (IoT) solutions. She had a previous stint at AT & T between 2003 and 2006 in Client Account Management.
Between 1996 and 2003, she worked at IT services and consulting firm Accenture.
Safaricom highlighted in a tweet on Wednesday, August 24, that Karauri-Kropac has over 20 years experience in the sector. She is the holder of a degree in Finance from the University of Toledo and an MBA from Kent State University.
READ>>Kenya Airways Records Ksh9.9 Billion Loss in Six Months
Describing herself, she writes on LinkedIn: "As an experienced and results driven leader, I lead diverse teams for sales, engineering and management resources that design, sell and implement wireless integrated solutions that harness the power of a global Mobility/IOT network in conjunction with cutting edge, proven hardware and software solutions to enable businesses to achieve and exceed their growth, revenue, cost and customer objectives".
She will have her plate full at Safaricom which under CEO Peter Ndegwa has been keen on expanding beyond its core offerings in voice, SMS, data and mobile money – to become an all-encompassing technology company designed around people's lifestyles.
"With over 20 years of experience in the telecommunications sector, Cynthia has a wealth of knowledge in various crafts, including business strategy, industrial IoT, enterprise technology solutions, executive advisory and decision support, operational excellence and process reengineering," the company noted.