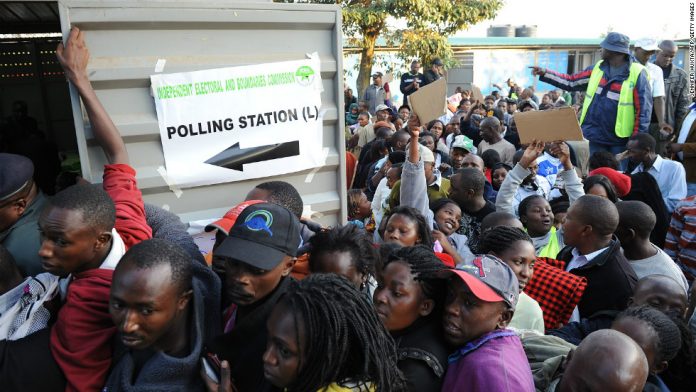 Tuesday, August 9th, 2022 has been gazetted as a public holiday. Interior Cabinet Secretary Fred Matiang'i declared election day as a public holiday to afford Kenyans an opportunity to exercise their Constitutional right to vote.
Kenyans are expected to turn out in large numbers to vote for their favorite candidates. Several businesses – including major retailers Naivas, Quickmart and Carrefour – had earlier announced plans to close their stores on election day to give their employees an opportunity to vote. They are among the biggest retailers of basic food items.
The Ministry of Education earlier this week also closed all basic learning institutions until August 11. The move, which drew outrage from parents, is meant to allow the IEBC to conduct smooth polls with many schools serving as polling and tallying centres.
A section of Kenyans, particularly online, have been piling pressure on Matiang'i to declare the day before the election as a public holiday as well. They argued that voters registered in polling stations far from their places of work, for example, might need to travel.
Other businesses in sectors including retail, financial services and hospitality are also expected to close their doors to give their employees a chance to vote. They include Small and Medium-sized Enterprises (SMEs).
Leading political formations are scheduled to have their final campaign rallies on Saturday, August 6. Kenyans are headed to the polls next week to elect a new President as well as MPs, Senators, Woman Representatives, Governors and MCAs.
All eyes will be on the Independent Electoral and Boundaries Commission (IEBC) to carry out a credible election, with many Kenyans voicing calls for peace to prevail. In previous election cycles, the economy has borne the brunt of disputed polls and flawed electoral processes.
As part of their plans for the economy, both leading Presidential candidates have promised to tackle the high cost of living as a matter of priority. Consumer inflation rose to 8.3% year-on-year in July, up from 7.9% a month earlier. They have further offered different models for long-term growth, with Raila Odinga promising to massively expand the manufacturing industry while Deputy President William Ruto promises to focus on enabling growth of SMEs.