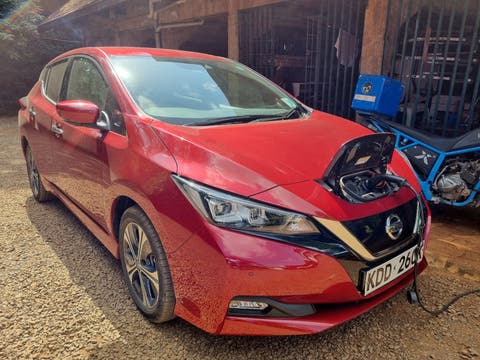 Kenya Power and Lighting Company (KPLC) will in September begin a pilot roll-out of electric vehicle charging stations in Kenya. The pilot will run for a six-month period.
It will take place in two cities – Nairobi and Nakuru. Known as the e-mobility network infrastructure system (Enis), the six-month pilot will offer Kenya Power a chance to assess the overall feasibility of of the project. Kenya Power is seeking EV firms to run the trial.
The lack of an extensive charging network has been cited as one of the biggest barriers to the uptake of electric vehicles (EVs) in Kenya. The state-owned power utility hopes to tap into the growing EV market as part of its continuing revenue diversification drive.
Kenya Power had previously disclosed plans to install charging stations in parking lots, key roads, and shopping malls.
"The proof of concept phase will be used by Kenya Power to develop and pilot the proposed e-mobility system in a scaled manner within Nairobi and Nakuru," Kenya Power noted in documents seeking out EV firms for the trial.
The trial is expected to offer important insights on the potential opportunities and challenges associated with electric vehicle charging in Kenya. If fully implemented, the plan would see the electric vehicle charging network spread across the country as Kenya Power looks to increase sales of electricity.
"The phase will give Kenya Power a hands-on experience to evaluate the potential and complexity of e-mobility ecosystem before a full-scale implementation," it added.
Though still quite low, ownership of electric vehicles and motorbikes in Kenya has been on the rise, with many opting for electric models to avoid high fuel costs and maintain eco-friendly practices. It is currently estimated that there are about 350 electric vehicles  registered in Kenya, out of a total of 3.5 million registered vehicles.
A number of companies have over the past few years also invested in e-mobility solutions for Kenya. More logistics and transportation startups are also adding electric vehicles to their fleets.