Kenya Association of Manufacturers (KAM) marked national clean up month by launching a segregated waste bin in Westlands, Nairobi on September 28 even while partnering with Dandora Hip Hop City to participate in a clean up drive of the area.
The segregated waste bin that is located at the Westlands stage terminal is geared at facilitating recycling of PET (which stands for polyethylene terephthalate) plastic bottles and promote effective waste management.
Speaking during the ceremony where a PET plastic bottles collection waste bin was launched, KAM Head of Policy, Research and Advocacy Job Wanjohi said PET waste management initiative is part of the manufacturing industry's commitment to solid waste management.
"The bins will help us to proactively respond to the environmental challenges of littering and reducing waste going to our landfill." Mr. Wanjohi said.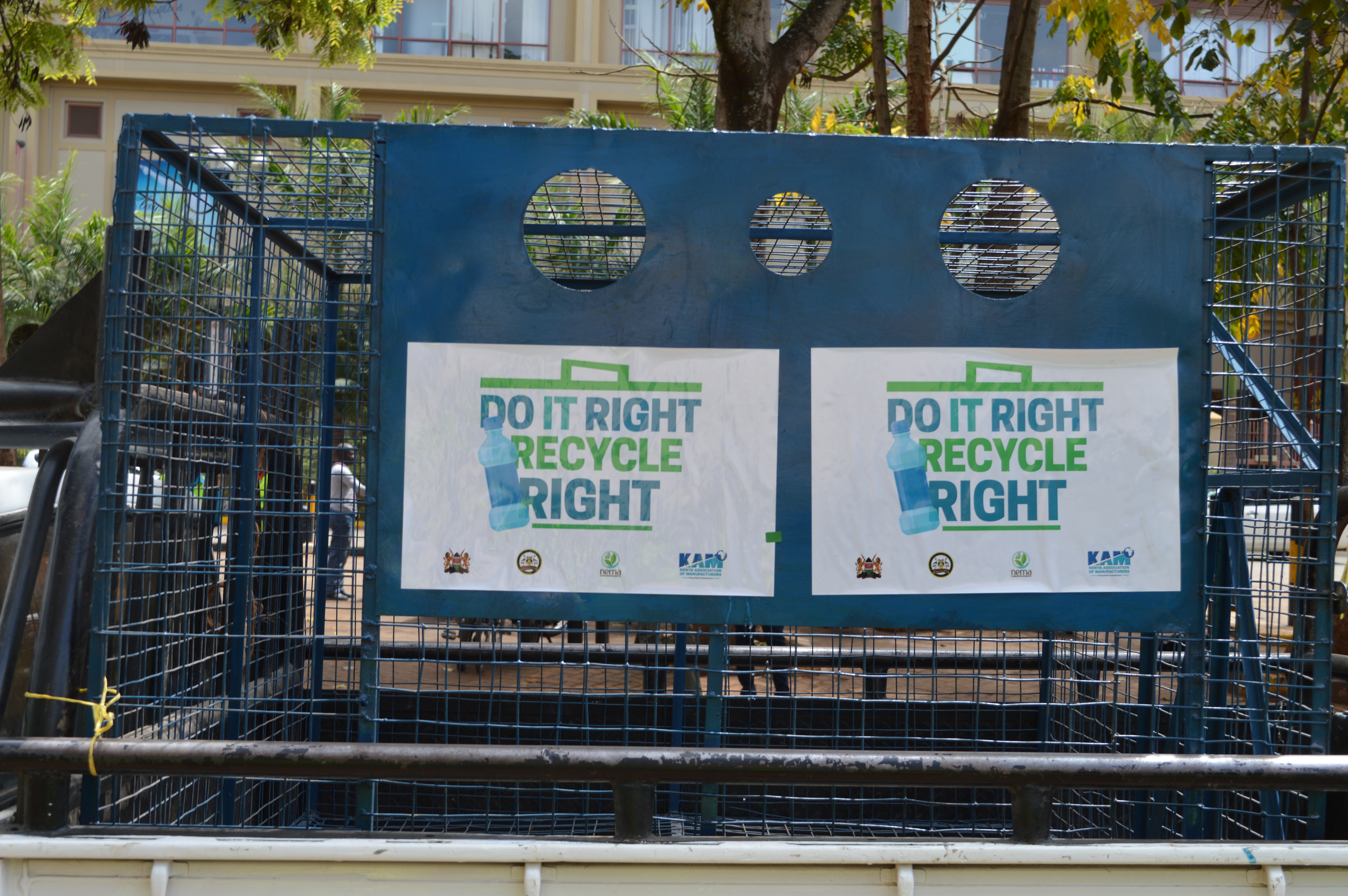 Nairobi City County CEC Environment, Water, Energy and Natural Resources Larry Wambua stressed that recycling does more than help the environment-it can help local businesses and expand jobs along the recycling value chain for our youth.
"This clean-up in Westlands, though small, is a giant step in effective waste management with opportunities along the recycling value chain," Mr. Wambua said. "There is need for members of the communities to come together to clean their environments to ensure they live in clean and safe environment."
Previously, KAM has participated in clean-ups in Narok County, Eldoret town and Kayole. The manufacturers said they are set to extend the drive to other parts of the country.
As part of the campaign KAM is also recruiting sustainability champions and has subsequently partnered with Dandora HipHop City, a Community based organization to use music to create awareness on effective waste management.
SEE ALSO : INFORMAL SECTOR BETTER PLACED TO HANDLE WASTE MANAGEMENT