How to make meetings bearable for young people
Why gather everyone in a room to discuss a project for an hour when it could just as easily be done in minutes over Slack or a quick chat at the coffee machine?
They want to dictate their own hours, to work when they're most productive, to use digital tools to collaborate, share information and get the job done – as quickly as possible.Think back to the last time you attended a meeting with millennials. Did they seem disengaged? Distracted by their devices? More interested in what was happening on the other side of the window?
Could you not help but think back to when you were that age, when you diligently recorded appointments in paper diaries; when you paid attention to every word that was spoken during long internal meetings; when email and mobiles were only just entering the workplace and collaboration was a face-to-face exercise?
Young adults of today, right?
But let me tell you something about this  younger generation of today. These digital natives make up 35% of the workforce. By 2020, that figure will rise to 46%. In ten years, they'll represent 75% of the working population.
They are demanding change. They want to dictate their own hours, to work when they're most productive, to use digital tools to collaborate, share information and get the job done – as quickly as possible.
The more things change, the more they stay the same
The winds of change are blowing through every enterprise but there's one thing that hasn't changed: meetings. If we're honest, meetings are usually distracting, they often don't achieve much and they hamper productivity.
And why are they always an hour long (or sometimes longer)?
If there's one thing we can learn from this younger generation, it's the value they place on their time. Why gather everyone in a room to discuss a project for an hour when it could just as easily be done in minutes over Slack or a quick chat at the coffee machine? Why pull everyone away from their work when a message on Skype for Business or WhatsApp is more effective?
Here are a few ways you can improve collaboration and productivity, while making the most of your meetings:
Embrace technology. Standardise on a set of collaborative digital tools that make it easy to coordinate tasks and projects. With Slack, for example, you can quickly set up 'channels' by project, client or team, so that you can chat and share files in real-time.
Set an agenda. Outline what needs to be achieved or agreed upon by the end of the meeting and send it to all participants beforehand. This gives them time to prepare, resulting in shorter, more effective meetings. The agenda keeps everyone on track and helps the organiser to prepare adequately. Also, never call last-minute meetings. These are almost always a waste of time because attendees don't have time to prepare and may feel disrupted.
Schedule shorter meetings. Having an agenda keeps everyone focused and lets you achieve more in less time. Communications expert Andy Bounds suggests limiting meetings to a maximum of 45 minutes. Shaving off 15 minutes from one meeting a day buys back an entire working week at the end of a year.
If a meeting is not going to be a valuable use of your time, decline it. The meeting organiser should have a solid reason why you need to attend and should only include people who can make a meaningful contribution to the action points. Ask the organiser what they need from you and see if you can supply that information over email. If you can't add value to the discussion, excuse yourself from the meeting.
Plan for internal meetings. Tell your team when you are available for internal meetings and ask them to respect your time. Similarly, if you're the one organising the meeting, be considerate of your team and clients' time – is it crucial that they attend?
Meetings aren't all bad. They can be good for team morale, collaboration and brainstorming. Cutting down on the quantity and focusing on the quality of meetings can make an enormous difference to productivity and employee satisfaction.
Make the few meetings you have more meaningful, and you and your team will find them more productive.
---
Keith Fenner Vice-President, Sage Enterprise Africa & Middle East.
Former NMG graphic designer confirmed as Kenya Year Book CEO
Edward Mwasi has been acting for the last two years after taking over from Dennis Chebitwey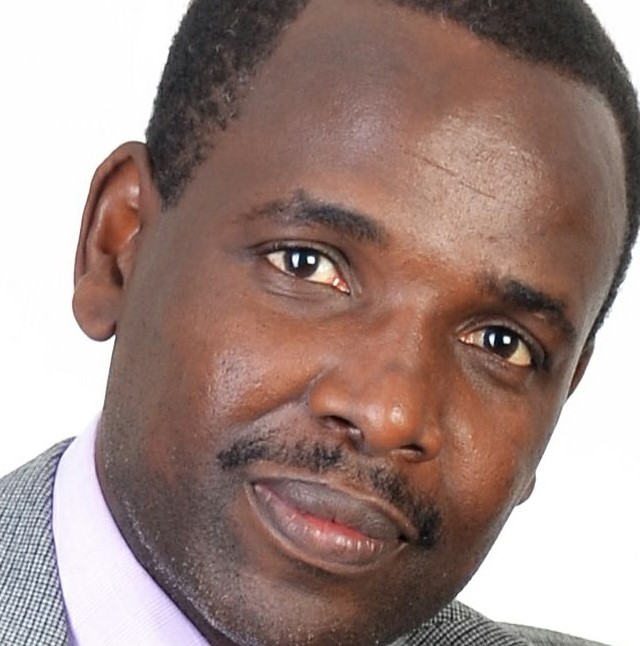 Former Nation Media Group graphic designer turned publisher Edward Mwasi has finally been appointed the Chief Executive Officer of Kenya Yearbook Editorial Board.
ICT Cabinet Secretary Joe Mucheru appointed Mr Mwasi for a three-year term through a gazette notice dated July 26. Mr Mwasi will also be in charge of producing the Kenya Yearbook and other publications as mandated by the government.
Prior to his appointment, he was heading the board in an acting capacity for the past two years, after having taken over from Dennis Chebitwey who was appointed the Director of Public Communication.
The editorial board was established in 2007 following Presidential Order to facilitate government communication through the Kenya Yearbook. Published yearly, the book aims to help Kenyans understand their country landscape better by promoting government project and achievements.
Mr Mwasi is a publishing expert in dissemination of information on changing events and issues in the world— necessary to keep society informed and, therefore, empowered. "Through accurate information, people are able to make the best possible decisions about their lives, communities, societies and governments," he is quoted by Nation as saying.
During his 16-year stint at NMG, Mr Mwasi spearheaded innovative graphical interpretation of editorial content. He redesigned NMG's main newspapers in Uganda and Tanzania— Daily Monitor and The Citizen, respectively.
He has also pioneered other newspapers and magazines in Kenya, Tanzania and South Sudan. Mr Mwasi has also served as consultant for UNESCO-Nairobi office's Education for All Programme, Internews-Kenya, Kenya's state corporations, media houses and the Media Council of Kenya.
The new CEO is a graduate of Design from the University of Nairobi and also holds a number of certificates in various disciplines of his career. (Additional reporting by BT Reporter)
Companies with most gender-balanced boards in Kenya
Of the 52 companies listed on the NSE that were analysed, a dozen had a representation of 33% of women on their boards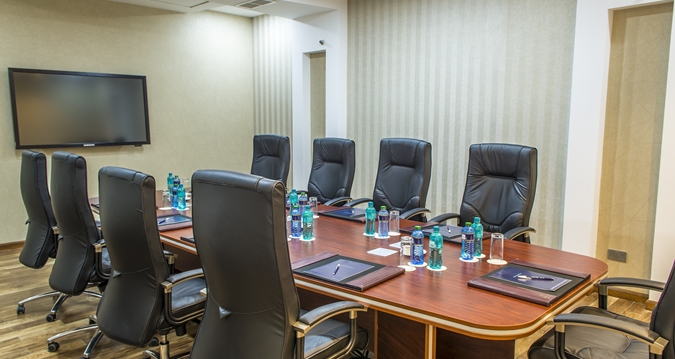 Before the new millennium, board roles were too much for the ladies. Recently, however, most companies have been expanding the participation of women at both the board and management levels.
This is aimed at bringing in professional mix, which encompasses age diversity, gender, technical skills and related experience for better performance.
Standard Chartered Bank is one financial institutions thriving on what has been for a long time a secret plot enjoyed only by a few firms, emerging the overall winner in the Nairobi Securities Exchange's board diversity award for this year.
The bank was ranked as the most improved company in board gender diversity between 2014 and 2016 by New Faces New Voices (NFNV), which advocates for women's access to finance and financial services, and Nairobi Securities Exchange (NSE). Stanchart garnered 60 points out of a possible 100 for promoting diversity at the senior management level.
The "New Faces New Voices Board Diversity Awards 2017," is an initiative of NFNV, a Pan-Africa network established by Graca Machel to expand the role and participation of women in the financial sector. Now in its second edition, the award recognizes companies that have demonstrated an improvement in the priority diversity attributes.
Liberty Kenya Insurance came second with 47 points, while Uchumi Supermarket, Total and Bamburi Cement tied in third place on 35 points. The assessment included data from the Kenya Institute of Management 2017 Board Diversity Report as well as research by NFNV.
The NFNV and NSE top 11 most diverse boards in Kenya:
1. Uchumi Supermarkets
2. BAT Kenya
3. Barclays
4. Eveready East Africa
5. Liberty Kenya Insurance
6. Bamburi Cement
7. BOC Kenya
8. Total Kenya
9. Longhorn Publishers
10. StandardChartered
11. Safaricom
Besides these firms, listed companies such as Total, Liberty Kenya Insurance, and Safaricom were recognised for having well constituted leadership teams. In terms of gender diversity, Barclays, Eveready, Uchumi and BAT had boards that reached the 50% gender balance in 2016. Across the 52 listed companies that were analyzed, 12 companies had a representation of 33% of women on their boards.
Nairobi Securities Exchange, Kenya Institute of Management and Barclays are just but a few examples of firms that have been promoting diversity in the boardrooms to bridge the gap by not only advancing the financial inclusion of women by bringing more of them into the formal financial system but also promoting more women in leadership within the financial services sector.
The NFNV Kenya chapter chair Andia Chakava says embracing diversity requires a willingness to challenge the status quo and deliberately seeking people who think differently. "An inclusive and diverse agenda has moved from 'nice-to-have' to a critical business strategy component," she says.
READ: This is how to create a culture of innovation in a company
NFNV recommends that the NSE and Capital Markets Authority (CMA) should consider automating board composition disclosures by establishing an online portal where listed companies can update their board and management information.
Ms Nuru Mugambi, an NFNV founding trustee and analyst on board diversity, says there are numerous ways to enhance board diversity. "Full disclosure is an important one," says Ms Mugambi, who is also a director at Kenya Bankers Association. "From our initial research in 2014, we are pleased that more companies are disclosing the full names, age, profession and gender of their board members. We need to encourage all boards of listed entities to follow this best practice."
Board diversity
According to Mr Geoffrey Odundo, who is the CEO of NSE, the corporate objective of maximizing shareholder value requires not only greater competitive performance, but also attention to a variety of governance issues, including board diversity.
It is on this premise that the Exchange in partnership with New Faces New Voices, conceptualized, the NSE Leadership and Diversity Dialogue Series in 2015. The forums put together for board directors and senior executives of listed companies, kicked off conversations around the importance of diversity in businesses.
Tuskys 'Dream Team' exits but the dream lives on
The last of the team members to leave Tuskys corporate suites is Joanne Wanjala, who was in charge of Corporate Communications and PR.
In 2015, Tuskys cobbled together a tight team of professionals to streamline its operations at the height of management upheaval and restructuring that pushed out some top managers.
Tuskys Supermarkets, led by then newly hired CEO Dan Githua, hired eight senior staff to drive the turnaround process. The management said the new managers, who were known internally as the Dream Team, would inject new blood into the retailer and help minimize family wrangles that had marred Tuskys for ages over its management.
Two years later, the dream team is no more, with all the managers having left to pursue different interests. But their dream will continue to live as Tuskys has been placed on a firm growth path.
The last of the team members to leave Tuskys corporate suites is Joanne Wanjala, who was in charge of Corporate Communications and PR. Ms Wanjala was the pioneer Corporate Communications manager at Tuskys.
Those who follow Tuskys affairs say she helped shape a positive narrative around Tuskys brand and made information sharing by the retail chain to its key stakeholders more efficient. Initially, Tuskys was media-shy and operated a closed-up model, with managers rarely availing information to journalists.
These days, Tuskys is among the most covered retailers in the media and its CEO engages journalists even at a very personal level. Ms Wanjala, a journalist by training, may be headed back to Standard newspaper, where she worked before moving to Tuskys.
The 2015 Young and Professional Dream Team was the creation of Mr Githua, the first non-family member CEO who took over the company in May 2015.
Other Dream Team managers who left earlier include the General Manager for Supply Chain Kenneth Karoki, who is now the GM for Operations at Uchumi Supermarkets, Business Development Manager Zack Mukewa who now heads Seven to Seven Supermarkets, as well as the then Chief Operations Officer Rtd Major Peter Leparachao, who recently founded Massmart Kenya Supermarket.
Other new comers who exited are Marketing Manager Spencer Okach, HR Manager Dorcus Ngaruiya, Customer Experience Manager Collins Agai,Corporate Sales Manager Stephen Ndeto, and Loss Prevention Manager Hillary Wachira. Sources at Tuskys say long serving Security and Control Manager Arthur Church, a South African, also left citing frustrations at work.
The team played a big role is steering Tuskys from its management turbulence that nearly brought it down as family members who own it fought for control.
With retail giant Nakumatt facing financial difficulties that could lead to massive branch closures – and Uchumi battling its own woes – Tuskys is angling to take the lead in the retail segment in Kenya, as disenfranchised shoppers seek refuge at its vibrant stores across the country.