Why knowledge management is key to organisation's success
Very few Kenyan organisations have been successful in implementing or introducing knowledge management in their organizations
Companies and organisations lose grip of their core focus not due to lack of knowledge, but due to poor knowledge management. Most of these organisations do not realise their mistakes until it is too late, and they are irredeemable.
Phowad Solutions, a leading management consultancy firm, which mainly deals with knowledge management has realised the need for proper knowledge use and management and is organising a conference on the same in October.
Its CEO, Mr Moses Wadeguh was instrumental in implementing knowledge management at Industrial and Commercial Development Corporation (ICDC), Communications Authority (CA), Kenya Electricity Development Company (KenGen) and Kenya Film Classification Board. He has trained on Knowledge Management to several organisations including Kenya Pipeline Company (KPC), Salaries and Remuneration Commission (SRC), Kenya Medical Supplies Authority (Kemsa), Kenya Institute of Research and Development (KIRDI) and ICDC.
Business Today's Francis Muli speaks to Mr Wadeguh about knowledge management and the conference, and this is what he has to say:
Q: What exactly is knowledge management in the context of a corporate organisation and why is it important?
A: Knowledge management defined in simple terms in the context of an organisation is about getting the right intelligence, to the right people, at the right time, to make the right decision. When explaining how important knowledge management is to organisations, I always use metaphoric representation of an organisation as an organism that is presented with various decisions or choices every day to ensure survival.
In order to survive, just like organism, organisations need to understand their environment and have the right knowledge to make choices that will ensure adaptation or success. Past experiences and organisational memory should enable you make appropriate decisions today. Additionally, you should be able to anticipate the changes in your environment and make appropriate decisions to sail through the changes and stand out.
Today, organisations fail due to lack of proper management of their knowledge. They are not innovative, they lose knowledge through retirement and staff turnover, they repeat mistakes and fail to replicate successes, do not collaborate within the organisation and  fail to transfer operational knowledge to staff members quickly.
Q: What are the main themes of the Knowledge conference and its expected outcomes?
A: The main theme of the knowledge management conference focuses on how organisations can get it right in knowledge management implementation and reap the benefits from knowledge management. Knowledge management holds a lot of promise to organisations but its implementation has been a problem, especially in Kenya where the practice is still at its infant stages. There are few success stories in knowledge management implementation in Kenya and with extension Africa, due to lack of understanding on best practices. The participants in the conference will get to learn on what works best, international best practices, tools to employ, success stories, expected challenges and how to overcome them. Additionally, they will interact with industry leaders and learn from them.
Q: Who are you targeting with the Knowledge Conference and why now?
A: We are targeting all the players in knowledge management starting from practitioners, experts, academicians, researchers, beneficiaries and consultants. The conference is timely as organisations are struggling with better service delivery through innovation, employee retention and loss of organizational memory through retirement and competition. Organisations, both public and private, are also failing due to lack of proper utilisation of their knowledge assets.
There are several cases in the country of failed organisations and businesses due to lack of effective knowledge management framework including Nakumatt, Kenya Airways, Banks, Telecommunications firms, even international firms like Nokia, the list is long. Every single business failure in Kenya and the world at large is linked to knowledge management.
SEE ALSO
Kenyan government has introduced knowledge management in public organisations because of the inevitable loss on knowledge management to retirement. Kenya's public service has an aging population who are just about to leave the service. The problem is when they leave, they'll be leaving with their knowledge.
Q: Would you say Kenyan companies are excelling at Knowledge Management? If not, what are they (not) doing?
A: Kenyan organisations are not excelling in knowledge management. In fact during our five year interactions with organisations in Kenya about knowledge management, very few organisations have been successful in implementing or introducing knowledge management in their organizations. I can attribute this to lack of even the very basic understanding on what knowledge is, the value it has for the organization and how it is linked to the overall strategy of the organisation. At Phowad Solution, we have however worked with a number of organisations and guided them through the process. They are now reaping from knowledge management. They are now innovative, agile and are gaining competitive edge. Service delivery is improving each day and their customers are happy.
Q: How is the concept of knowledge management changing with the current globalized economy powered by real-time tools like social media?
A: Knowledge that organisations require for decision making is majorly tacit/managerial knowledge. The problem with this kind of knowledge is that it is not easily codified. In fact critical knowledge for any organisation is tacit knowledge which cannot be codified at all. This is where we start looking at collaborations and social relations. We are looking at creating environments where people can interact collaborate and share tacit knowledge. The answer to this is collaboration tools. Knowledge bases are social interaction environments/tools.
At Phowad Solution, one of our automatic strategy  for knowledge sharing is a social platform where employees a can collaborate and interact. Social media therefore is an important component of knowledge management. Social media defines levels of interactions and collaborations. We are looking at faster and more comfortable ways of sharing knowledge as social media continues to shape globalized economy
Q: What are the cardinal rules for a company to excel in knowledge management?
A: There are basic requirements for knowledge management success in an organisation. First and foremost you need to get it right – an organisation need to have a clear vision and objective, liked to the overall strategy of the organisation that knowledge management needs to achieve.
Without a clear vision and objectives any knowledge management framework is bound to fail. Other important enablers include support of the leaders in the organisation (management support/commitment), organisational culture, knowledge assets, best practices, budget allocation, infrastructure and collaboration.
Former NMG graphic designer confirmed as Kenya Year Book CEO
Edward Mwasi has been acting for the last two years after taking over from Dennis Chebitwey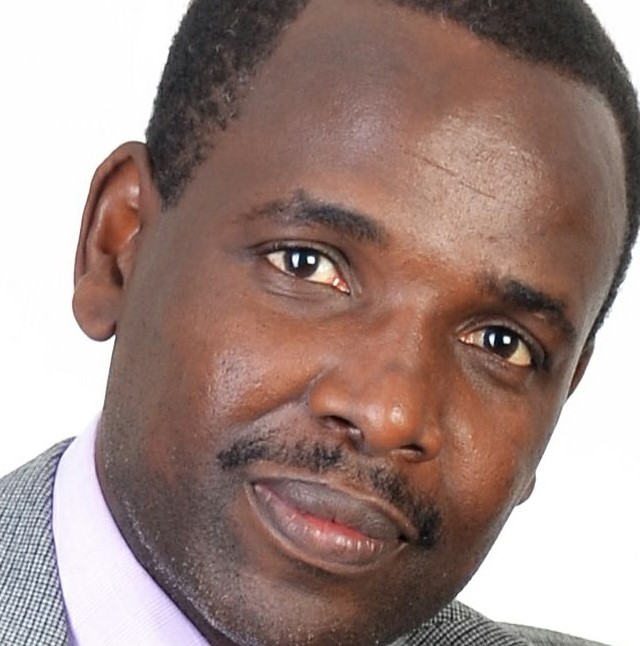 Former Nation Media Group graphic designer turned publisher Edward Mwasi has finally been appointed the Chief Executive Officer of Kenya Yearbook Editorial Board.
ICT Cabinet Secretary Joe Mucheru appointed Mr Mwasi for a three-year term through a gazette notice dated July 26. Mr Mwasi will also be in charge of producing the Kenya Yearbook and other publications as mandated by the government.
Prior to his appointment, he was heading the board in an acting capacity for the past two years, after having taken over from Dennis Chebitwey who was appointed the Director of Public Communication.
The editorial board was established in 2007 following Presidential Order to facilitate government communication through the Kenya Yearbook. Published yearly, the book aims to help Kenyans understand their country landscape better by promoting government project and achievements.
Mr Mwasi is a publishing expert in dissemination of information on changing events and issues in the world— necessary to keep society informed and, therefore, empowered. "Through accurate information, people are able to make the best possible decisions about their lives, communities, societies and governments," he is quoted by Nation as saying.
During his 16-year stint at NMG, Mr Mwasi spearheaded innovative graphical interpretation of editorial content. He redesigned NMG's main newspapers in Uganda and Tanzania— Daily Monitor and The Citizen, respectively.
He has also pioneered other newspapers and magazines in Kenya, Tanzania and South Sudan. Mr Mwasi has also served as consultant for UNESCO-Nairobi office's Education for All Programme, Internews-Kenya, Kenya's state corporations, media houses and the Media Council of Kenya.
The new CEO is a graduate of Design from the University of Nairobi and also holds a number of certificates in various disciplines of his career. (Additional reporting by BT Reporter)
Companies with most gender-balanced boards in Kenya
Of the 52 companies listed on the NSE that were analysed, a dozen had a representation of 33% of women on their boards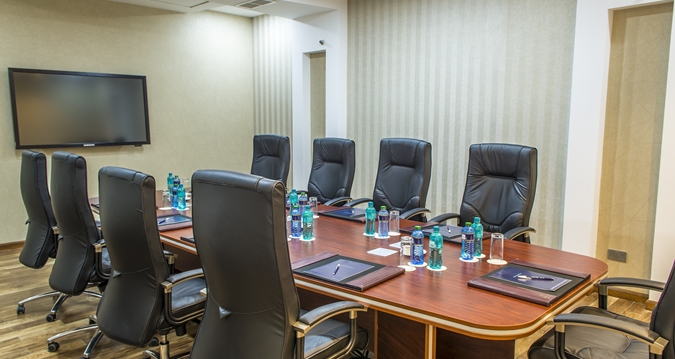 Before the new millennium, board roles were too much for the ladies. Recently, however, most companies have been expanding the participation of women at both the board and management levels.
This is aimed at bringing in professional mix, which encompasses age diversity, gender, technical skills and related experience for better performance.
Standard Chartered Bank is one financial institutions thriving on what has been for a long time a secret plot enjoyed only by a few firms, emerging the overall winner in the Nairobi Securities Exchange's board diversity award for this year.
The bank was ranked as the most improved company in board gender diversity between 2014 and 2016 by New Faces New Voices (NFNV), which advocates for women's access to finance and financial services, and Nairobi Securities Exchange (NSE). Stanchart garnered 60 points out of a possible 100 for promoting diversity at the senior management level.
The "New Faces New Voices Board Diversity Awards 2017," is an initiative of NFNV, a Pan-Africa network established by Graca Machel to expand the role and participation of women in the financial sector. Now in its second edition, the award recognizes companies that have demonstrated an improvement in the priority diversity attributes.
Liberty Kenya Insurance came second with 47 points, while Uchumi Supermarket, Total and Bamburi Cement tied in third place on 35 points. The assessment included data from the Kenya Institute of Management 2017 Board Diversity Report as well as research by NFNV.
The NFNV and NSE top 11 most diverse boards in Kenya:
1. Uchumi Supermarkets
2. BAT Kenya
3. Barclays
4. Eveready East Africa
5. Liberty Kenya Insurance
6. Bamburi Cement
7. BOC Kenya
8. Total Kenya
9. Longhorn Publishers
10. StandardChartered
11. Safaricom
Besides these firms, listed companies such as Total, Liberty Kenya Insurance, and Safaricom were recognised for having well constituted leadership teams. In terms of gender diversity, Barclays, Eveready, Uchumi and BAT had boards that reached the 50% gender balance in 2016. Across the 52 listed companies that were analyzed, 12 companies had a representation of 33% of women on their boards.
Nairobi Securities Exchange, Kenya Institute of Management and Barclays are just but a few examples of firms that have been promoting diversity in the boardrooms to bridge the gap by not only advancing the financial inclusion of women by bringing more of them into the formal financial system but also promoting more women in leadership within the financial services sector.
The NFNV Kenya chapter chair Andia Chakava says embracing diversity requires a willingness to challenge the status quo and deliberately seeking people who think differently. "An inclusive and diverse agenda has moved from 'nice-to-have' to a critical business strategy component," she says.
READ: This is how to create a culture of innovation in a company
NFNV recommends that the NSE and Capital Markets Authority (CMA) should consider automating board composition disclosures by establishing an online portal where listed companies can update their board and management information.
Ms Nuru Mugambi, an NFNV founding trustee and analyst on board diversity, says there are numerous ways to enhance board diversity. "Full disclosure is an important one," says Ms Mugambi, who is also a director at Kenya Bankers Association. "From our initial research in 2014, we are pleased that more companies are disclosing the full names, age, profession and gender of their board members. We need to encourage all boards of listed entities to follow this best practice."
Board diversity
According to Mr Geoffrey Odundo, who is the CEO of NSE, the corporate objective of maximizing shareholder value requires not only greater competitive performance, but also attention to a variety of governance issues, including board diversity.
It is on this premise that the Exchange in partnership with New Faces New Voices, conceptualized, the NSE Leadership and Diversity Dialogue Series in 2015. The forums put together for board directors and senior executives of listed companies, kicked off conversations around the importance of diversity in businesses.
Phineas Kimathi: San Valencia hotelier who feeds State House
His foray into entrepreneurship saw him establish one of the first hotel and catering consultancy services in Kenya in 1990
San Valencia Restaurant in Nairobi has been in the news recently after Health Cabinet Secretary Cleopas Mailu ordered its closer blaming it for the cholera incident at the Kenyatta International Convention Centre (KICC) that saw several people including two Cabinet Secretaries.
The move, which the management of the San Valencia Restaurants and Corporate Caterers threatened to bring down an establishment that has been serving the who is who in the country. It counts State House among its clients.
Hardly a week or two goes without spotting the San Valencia team on site providing catering services to institutions, corporate bodies and  government.  Outside catering has enhanced the company's profile  as a market leader.; Besides  running world-class restaurants the  company also provides event logistics and industrial catering  for leading institutions such as KCB, Total and AMREF.
Recently the company took over the management of Valencia Museum inside the National Museum of Kenya, hoping to turn it around and  serve local and foreign tourists.
Also See: Villa Rosa owner acquires stake in luxury hotel group
The outsourced services in particular industrial catering may be the main reason behind the exponential growth of the company, but that is not where it all started. The 50-year old business mogul who began his schooling in a local primary school in Meru County, before proceeding to Nkubu and Ikuu high schools for his O and A level secondary education, founded San Valencia in 1992 as a restaurant located at Anniversary Towers ground floor.
Under the name Silver Spoon, the hotel targeted  working people in the offices around that place for  business lunches. It was rebranded in 2005 to its current name, Anniversary Restaurant, a move towards setting new and incredibly high standards for the company. Now in its 20th year of operations,  Anniversary Restaurant remains one of the most well kept secrets in the city with a garden  setting, and alluring ambience.
Behind the success of this group of companies is an astute businessman. Famous for his exploits in motor rallying, Phineas Kimathi is the founder and Chief Executive Officer of  San Valencia Restaurants and Corporate caterers, a firm with few equals in the competitive and evolving hospitality market.
Kimathi, who studied at the Kenya Utalii College, from where he received a scholarship to study for a higher Diploma in Hotel and Catering Management at the Greenwich College London in 1986.
After exemplary performance at the Greenwich College, Kimathi got the rare opportunity of working with Debenham Chain Stores and Trust House Forte in London for one year. He returned to Kenya in 1987 and became assistant manager at the Pan Afric Hotel in Nairobi between 1987 and 1990. He also worked for Kilaguni tourists resort from where he resigned to go to private business with a handful of faithful workers. Today San Valencia is a big employer with over 350 personnel, by far surpassing many SMEs enroute to major league of the hospitality industry.
His foray into entrepreneurship saw him establish one of the first hotel and catering consultancy services in Kenya in 1990. "We worked on several projects financed by reputable organizations like Barclays Bank, Kenya Commercial Bank and Kenya Tourist Development Corporation,."
Today San Valencia has 13  busy outlets in Kenya, the Anniversary Restaurant, Valencia Garden, and Valencia Inn in Mombasa and Kampala.
Related: The Lazizi Premiere Hotel spices JKIA's service menu
The Anniversary Restaurant, situated in Nairobi's fifth tallest building, offers a blend of African and continental cuisine in a relaxing atmosphere complemented by the soothing and comforting background melodies.
Valencia Gardens, their second establishment on Riara Road in Lavington is described by Kimathi as the ultimate melting spot of cultures where diverse tastes and premium services are readily available.
In Mombasa, the company owns The Valencia Inn, which was opened last year. The Valencia Inn is causing a wave  and niche  in the competitive coastal hospitality and catering industry  circuit by offering high quality in-house catering services in the coastal city.
As the country's tourism stakeholders look at promoting domestic tourism, Kimathi says Valencia Inn is already setting the pace. It charges affordable rates that they hope will help in attracting domestic tourists. A single room goes for Ksh4,987.19 (US$48) and  double Ksh5,610.59 (US$54) compared to the region's average occupancy rate of Sh8,208.09 (US$79) per room.
Going by their dominance in the outsourced catering services business, you would be forgiven for using San Valencia as a synonym for these services.
 The year 2006 marked a milestone for San Valencia as they catered for 20,000 shareholders who attended the KenGen inaugural Annual General Meeting (AGM), the first biggest AGM ever held in Kenya at the Moi International Sports Center Kasarani.
San Valencia has continued providing catering services for thousands of guests attending different meetings, conferences, exhibitions and annual general meetings. Some of the events they have handled include the Ministry of Energy and National Conference in 2008, the Kenya We Want Conference, Scan Group AGM and numerous of other AGMs.
San Valencia has navigated through complex catering services by undertaking some herculean tasks such as the  the state funeral of the Late vice president Wamalwa Kijana and Goffrey Parpai in Kitale and Loitoktok respectively.
When dignitaries come calling, San Valencia is always at hand to serve them and this roll of honour is topped by UN Secretary General  Ban Ki Moon.  Most big conferences at KICC are handled by San Valencia Hospitality.
On the social side San Valencia has been a co-sponsor of the last four consecutive Tusker Project Fame (TPF) shows, the biggest music talent development projects in East Africa. Its CRS programmes includes talent development, with the Yoga brothers ball juggling into the Guinness Book of Record being a standout. The company also established the first rally school in Kenya in 2009.
By 2009, San Valencia had surpassed the 100,000 meals benchmark. The company had developed experience and a reputation of excellence in corporate catering.
"Besides outside catering, we also provide splendid and superior in-house catering services. The hotel has diversified its services to include broad range of clients drawn from different classes and with varied tastes," Kimathi says.
To solidify their position in the market in the wake of incoming competition, Kimathi says San Valencia organises and provides free venue search, venue liaison and negotiation, entertainment, design and distribution, transport and logistics, and much more to prospective event holders.
Kimathi holds that competition is not about copying, it is about innovation.