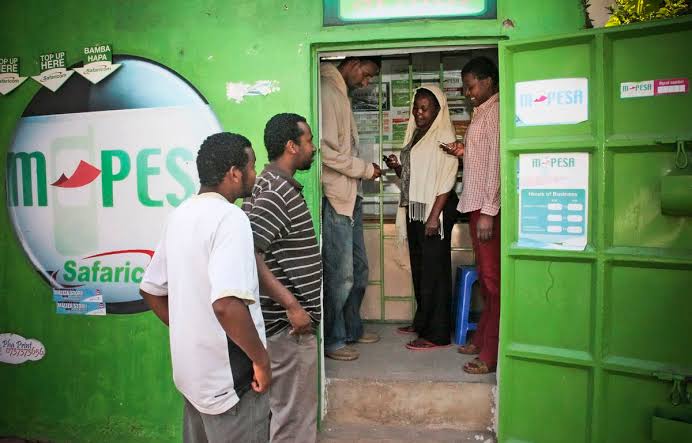 Kenyans were unable to use Safaricom's M-Pesa mobile money services for several hours on the morning of Wednesday, June 15. The disruption was yet to be resolved by the time of publication.
The telco's customer care channels were flooded with angry, frustrated queries from Kenyans seeking answers on the disruption. M-Pesa subscribers were unable to complete transactions including transferring funds and making payments.
Some users mistakenly made the same payments several times, unaware that the service was down. They were also unable to access statements to verify their transactions.
Customers intending to make payments at various businesses via Lipa na M-Pesa also got the shock of their lives.
Safaricom confirmed the disruption in their responses even as they sought to assure subscribers that their team was working to resolve the issue. They failed to offer a concrete explanation for the unexpected disruption.
"Good morning, apologies, we are aware of the challenges experienced on M-PESA and our team is urgently addressing, inconvenience regretted," read one message from the Safaricom team.
M-Pesa controls over 98% share of the mobile money market in Kenya. Over half of Kenya's gross domestic product was transacted via mobile money in three months to December 2021, a pointer to the prominence of cashless transactions in the country.
According to the Sector Statistical Report for Q2, 2021 by Communications Authority (CA), a transactional value of Ksh5.5 trillion was channeled via mobile in just three months. A majority of these transactions happened on M-Pesa, which accounted for 98.8 per cent of the total market share, while Airtel Money and T-Kash recorded market shares of 1.1 and 0.05 per cent respectively.
The Central Bank of Kenya (CBK) has been pushing to increase regulatory oversight on M-Pesa, including the M-Pesa super app which bundles various financial and lifestyle services together.
In recent weeks, Safaricom has been rolling out changes to M-Pesa ostensibly to increase customer privacy amid growing concerns.
It most recently announced that from July 1, monthly M-Pesa statements would no longer be sent to customer's e-mails. They will be available only on request via a USSD code.
An earlier plan to hide customer details on the Lipa na M-Pesa platform has faced hitches as technical hiccups were reported by merchants in the integration process.