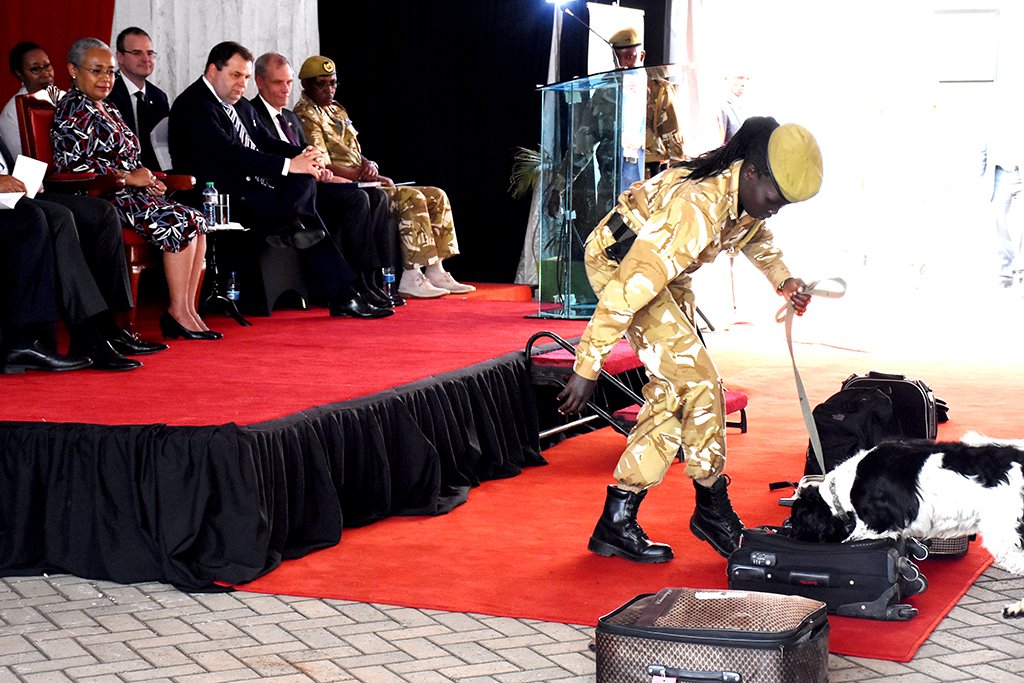 Kenya Airways has signed up to the Buckingham Palace Declaration, which aims to curb trading on illegal wildlife products at major transportation hubs.
The United for Wildlife (UfW), is an unprecedented alliance among the world's most influential conservation organizations and the Royal Foundation of the Duke and Duchess of Cambridge and Prince Harry.
Already, a total of 89 airlines and organisations have signed to the declaration including the International Air Transport Association (IATA), African Airlines Association, Association of South Pacific airlines and the International Airlines Group.
Speaking during the Awareness Training on Combating of Wildlife Trafficking at the Kenya Airways Pride Centre in Nairobi, First Lady Margaret Kenyatta said: "I applaud this initiative that stands out as an innovative measure that includes the global transportation systems to help break these illegal chains of unlawful transportation of endangered species."
"I congratulate Kenya Airways for being among the airlines that have signed the United for Wildlife International Transportation Taskforce Declaration committing to zero tolerance against wildlife trade." she added.
Commenting during the same event, Sebastian Mikosz, Kenya Airways Group Managing Director and CEO said: "This underlines our unquestionable commitment to zero tolerance policy against illegal wildlife trafficking and trade. It is vital that the private sector work in collaboration with all the government agencies and international partners to scale up the response to conservation challenges. Kenya Airways is a key player in the industry and we stand for sustainable tourism."
The initiative brings high-level leaders from the transport industry together with representatives from across the world of conservation, along with organizations already engaged in initiatives designed to curb trafficking.
The training is organised in partnership with USAID, IATA, TRAFFIC, FREELAND, World Wildlife Fund (WWF) and other ROUTES partners.