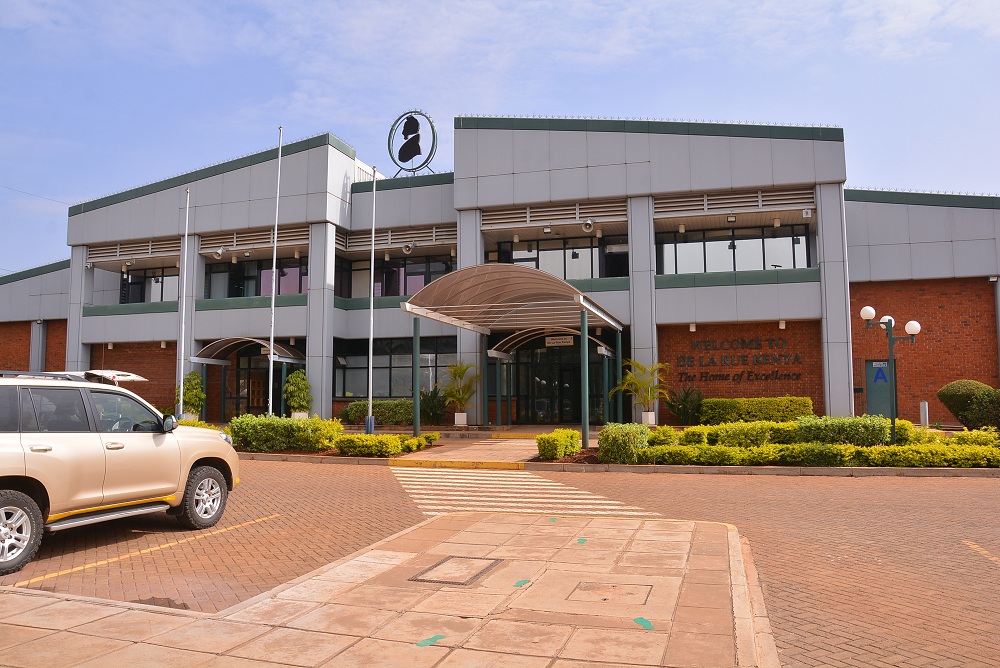 De La Rue has invested Ksh 30 million in a three-year programme aimed at boosting the management and health and safety skills of its staff at the Kenyan site.
Eight of its 300 staff at the site recently passed the National Examination Board in Occupational Safety and Health (NEBOSH) exams due to funding from the programme, with three achieving Distinctions. NEBOSH is offered by a UK-based examination board, but vocational qualifications in health and safety practice and management are recognised world-wide, including here in Kenya.
The eight staff who got three distinctions and five passes brings the total number of NEBOSH qualified people at the site to 11. With this achievement, Kenya becomes only the second manufacturing site across De La Rue's global footprint to fulfil the requirement on the number of people that must be NEBOSH qualified. It also underpins De La Rue Kenya's commitment to Health and Safety at the site, which has a proud record of almost four years without a reportable a******t.
The benefits of the skills of the Kenyan staff have also been recognised across De La Rue's global footprint, with key members of staff travelling to other sites across the world to support their delivery challenges and share their expertise. This includes a team of print specialists spending three weeks in Malta, supporting the operation and sharing best practice within its Operational Excellence framework. Most recently, a key member of the Kenyan management team has been seconded to manage De La Rue's plant in Sri Lanka, an opportunity to share skills and experience learnt in Kenya.
Robin Mackenzie, De La Rue's Marketing Director commented: 'This long term investment in skills has helped create an outstanding operation in Kenya, delivering to the highest global standards.  After 25 years in operation, the site is set for a strong future.'
As a centre of excellence, the Kenyan site employs 300 local Kenyan staff and contributes Ksh 1.25 billion to the local economy every year. It has produced Currency, Identity Management and Product Authentication Solutions for Kenya for the last 25 years. The current infrastructure investment of KSh 286 million  is part of a long term investment of Ksh 1.4 billion to upgrade the site to become a regional hub for East Africa and the wider continent and a Global Centre of Excellence for De La Rue.