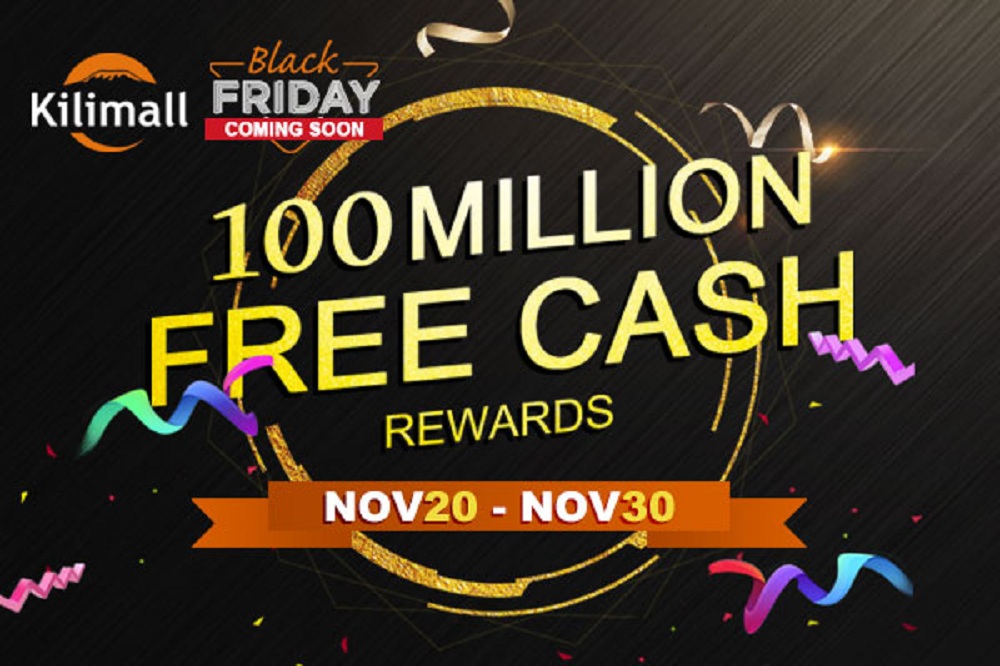 Online shopping mall, Kilimall, says this year's Black Friday will be bigger than its customers ever expected.
The event, which runs from November 20 – November 30 will see customers enjoy unbelievable deals as the company aims at making  online shopping a life time activity through demand-driven supply, best price,  customer satisfaction and improved and admirable shopping standards.
Into its 4th year of operation since venturing into Kenyan market, the amazing growth has just proven the founder's dream. "No regrets whatsoever, 'in the middle of difficulty lies opportunity'" quoting Albert Einstein, Kilimall CEO Mr Yang Tao said. "This is a path worthy the walk", he added.
Through this walk, Kilimall has remained customer-oriented. Thanks to Kilimall customers' feedback that has necessitated it's restructuring, results being the launching of quality month movement launch in October, 2017.
The move has re-examined almost all sellers on the platform scaling out poor quality supplies like smart phones that couldn't support google play, English version, wrongly stated fashion textures etc.
In addition to quality improvement movement, Kilimall has since August 2017, chosen to support pre-pay while closing down pay on delivery method. A number of buyers have since had a million and one questions as to why such kind of act..?
According to Ms Norah Akello, the local business director, the move was necessary to ensure that buyers received super superb online shopping experience. "This eradicated the insecurities of cash handling, sellers' releasing high value items phobia and delayed order fulfilment rates" Ms Akello applauded the move by sharing some of the analysis which achieved competitive supplies as revealed by eight out of  every 10 customers who shared their satisfaction with the current services, proving beyond reasonable doubt, ' this move was a big step-up.
Among the many moves that Kilimall has taken, along with them came customer appreciation whereby Kilimall is offering redeemable cash rewards worthy 100 million Kenya shillings to Kenyans during this Black Friday. Furthermore, Kilimall Black Friday season brings with it thousands of deals including and not limited to up to 80% off across Kilimall Kenya, Kilimall Uganda and Kilimall Nigeria. More amazingly, Manufactures on Kilimall will be offering mega deals on different brands like Tecno, Samsung, Infinix, Oppo, LG, Skyworth, Xiaomi, Huawei etc.
All these and more are just a few clicks away. Get prepared, allow your eyes not to get off Kilimall and miss out on nothing. Wanna your hustle beat the logic? There you go, click it www.Kilimall.co.ke.