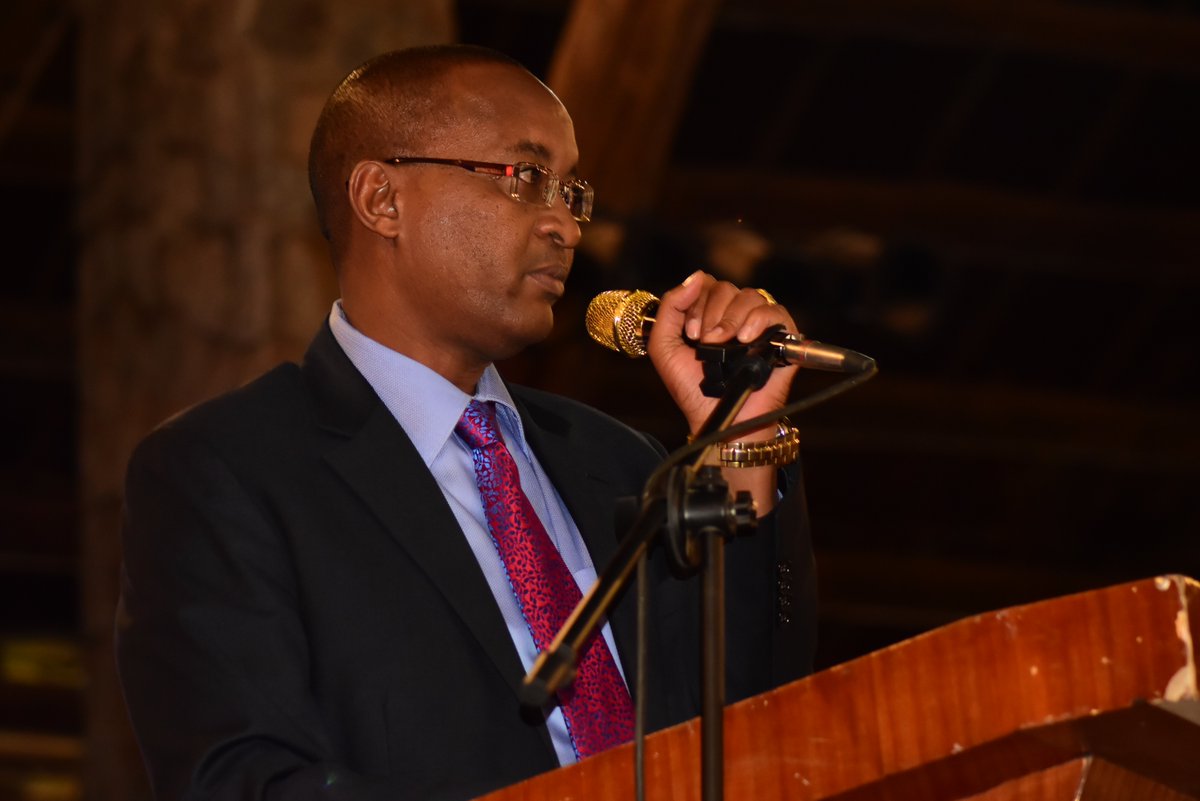 Kenya Reinsurance Corporation (Kenya Re) has signaled the commencement of its 2017 Niko Fiti 'Ability beyond Disability' CSR annual campaign by injecting Ksh32 million to the programme this year.
The monies will be used to advance two National Secondary Schools Accessibility projects, refurbishment of St Mary's Children's centre for the disabled, and provision of assistive and mobility devices to over 1,300 Persons Living with Disability (PWDs) across the country.
Niko Fiti na Kenya Re, is the Corporations' long-term flagship Corporate Social Responsibility strategy that seeks to empower Persons with Disability to undertake their daily operations with minimal dependency, enable them have access to education and employment thus resulting in economic growth.
This year, over 1300 PWDs from Kisii, Embu and Trans-Nzoia regions, have been identified and will be assessed by the Association for the Physically Disabled of Kenya (APDK) to receive mobility and assistive devices comprising of wheelchairs, tricycles, crutches, walking frames, white canes, special seats, yaya seats, polio boots, slates and stylus among others.
With the expertise of the Ministry of Education and the Association for the Physically Disabled of Kenya (APDK) Kenya Re has moved to sponsor Persons Living with Disability (PWDs) accessibility inclusion in Kenyan National Secondary Schools to ensure equal opportunity for PWD's in the Education Sector.
The Corporation will sponsor the implementation of the program in two national schools namely, Lenana School and Moi Girls Isinya after conclusion of the assessments. APDK is charged with the responsibility of identifying the most deserving cases and fabrication of the devices while the Standard Group is the media partner.
Kenye Re, in a statement, confirmed the sponsorship as a priority for its Niko Fiti campaign this year.
"We are aware that the Ministry is already carrying out an integration process and our sponsorship will support this implementation while creating awareness around the government project for more partnerships and support," the statement read
Speaking with the campaign partners, Kenya Re Managing Director, Jadiah Mwarania, said: "Our social responsibility stems from a national duty that calls for inclusion of all persons in social and economic activities.
Since inception of the project we have assisted over 4,000 Kenyans living with disabilities and it is our hope that together with our partners we will advance this further in the coming months."
Since its inception in 2011, the Campaign has touched and changed the lives of over 4000 persons living with disability in different counties across Kenya, through the provision of assistive and mobility devices. The campaign has traversed the whole country through caravans in the last 4 years, with a dedicated team that issued the various devices.
The Campaign also aims at complete eradication of stigma associated with disability in the various counties. APDK also hosted an educative training for the mobile vending units beneficiaries to equip them with various skills such as financial management including leadership and governance.