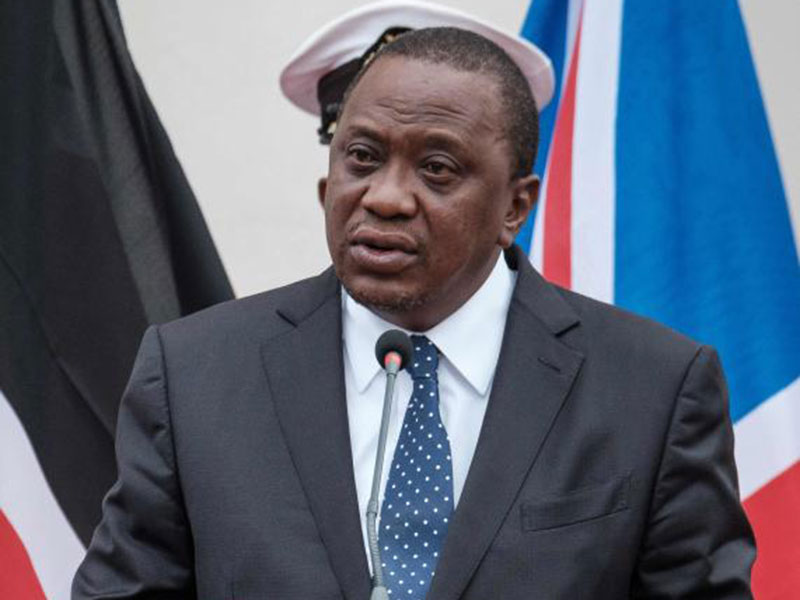 Kenya is pushing for liberalisation of air transport in Africa, President Uhuru Kenyatta has said.
Speaking when he officiated the 11th International Civil Aviation Organization (ICAO)Air Services Negotiation Event (ICAN2018) at the Intercontinental Hotel in Nairobi on Monday, President Kenyatta said that Kenya is committed towards full realisation of the African Union's Single African Air Transport Market (SAATM) initiative that will see Africa converging into one air service market.
"The Government of Kenya recognises the transport sector as a facilitator and enabler of rapid economic growth. It is for this reason that the strategic plans for the various Government agencies related to aviation espouse objectives relating to the highest levels of safety and security, adoption of appropriate modern infrastructure of airport and air navigation services," President Kenyatta said during the first day of the four day event that wraps up, Friday.
Delegations from 70 countries around the world have gathered in Nairobi for the event.
ICAN is an annual globalaviation event convened by the International Civil Aviation Organization (ICAO) and has been held since 2008.
The purpose of the conference is to provide meeting facilities for States to conduct multiple bilateral, regional or plurilateral air services negotiations on market access in a single location thus sparing member states the trouble of making individual trips to each of the countries.
It is also a forum for the participants to learn about current trends, discuss topical issues and exchange experiences and network.
Negotiations between States remain private in nature and are not open to third parties
Guided by the Convention on International Civil Aviation (Chicago Convention), 1944, it is expected that the participating delegations will be negotiating plurilateral, multilateral and bilateral agreements that will allow them to operate international air services.
Some of the freedoms to be negotiated include;
The right to overfly a country's airspace without landing.
The right to make technical stops without embarking or disembarking of passengers or cargo for purposes such as refueling or other maintenance.
The right to carry passengers or cargo from one's own country to another.
The right to carry passengers or cargo from another country to one's own country.
Freedom to carry revenue traffic between foreign countries as a part of services connecting the airline's own country.
However, it is worth noting that even when reciprocal third and fourth freedom rights are granted, Air Services Agreements (ASAs) may still restrict many aspects of the traffic such as the capacity of an aircraft, frequency of flights, the airlines designated to fly and the airport(s) permitted to be served.
In his speech during the opening ceremony, Dr. Olumuyiwa Benard Aliu, President of ICAO Council urged the ICAO member states take advantage of the exponential growth in the sector by embracing the principles of open borders and free trade through liberalisation of air transport.
"The projected growth inthe aviation industry presents new and tremendous opportunity for global development in the coming decades. However, to take advantage of this growth and optimize it for economic development, we must address the challenges to liberalise the aviation sector worldwide and legitimately establish inter-connectivity among states," said Dr. Aliu
Last year, over 4 billion passengers and 56 million tonnes of freight were carried on 37 million commercial flights.  It is estimated that over 65 million jobs worldwide were generated and more than 2.7 trillion US Dollars to global Gross Domestic Product (GDP).
Among the benefits derived from ICAN include free market competition through traffic rights on international routes and connectivity.
The eleventh ICAO Air Services Negotiation Event (ICAN2018) was attended by Transport Cabinet Secretary James Macharia, Kenya Civil Aviation Authority (KCAA) Director General Gilbert M Kibe as well as leaders and stakeholders in the aviation industry.
International organisations and institutions with representation at the conference include Civil Air Navigation Services Organisation (CANSO), International Air Transport Association (IATA), International Transport Workers' Federation (ITF), African Civil Aviation Commission (AFCAC), and Civil Aviation Safety and Security Oversight Agency (CASSOA).
The event is being hosted by KCAA through the Ministry of Transport.