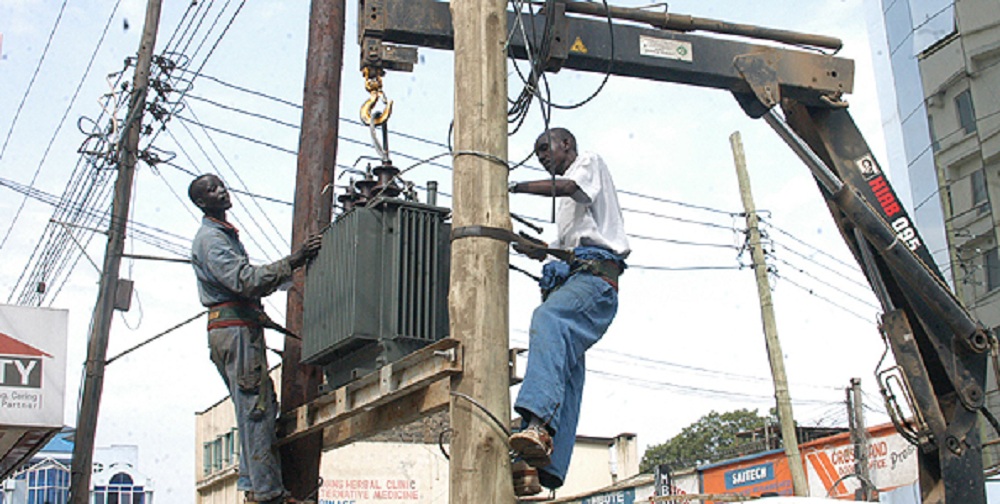 Engineer Jared Omondi Otieno has been appointed acting Managing Director at Kenya Power after the prosecution of Ken Tarus who headed the organisation.
Energy Cabinet Secretary Charles Keter says the appointment was made following a day-long meeting by the Kenya Power Board to bridge the gap left by the arrest and prosecution of the officials.
Ambrose Lemaon has taken over as the General Manager in charge of Finance while Joyce Awinja will handle Supply Chain Management.
Others named are Peter Waweru Njenga who will manage the Street Lighting Department, Charles Ng'eno Internal Audit among others.
At least 14 individuals have denied charges of the irregular acquisition of faulty transformers.
They include former Managing Director Ben Chumo.
The accused were charged with conspiracy to defraud the parastatal of over Sh409 million.
Chumo and co-accused persons have denied fraudulently acquiring the amount for the supply of substandard transformers by Muwa Trading Company.
The officials have also been accused of aiding fraudulent acquisition of Sh202 million as payment for the supply of the transformers.
They also face a charge of abuse of office by facilitating directors of Muwa Trading Company to fraudulently acquire Sh202 million.
In addition, the Anti-Corruption magistrate heard that the accused persons wilfully failed to comply with procurement laws by failing inspect and test the supplied transformers leading to the loss of millions.
Further it has been claimed that they conspired to defeat justice by sanctioning an out-of-court-settlement for the supply of the transformers leading to unlawful payment.
Directors of the firm James Njenga, Grace Wanjira and John Mungai were separately accused of fraudulently acquiring over Sh202 million as payment for the supply of the transformers.
The prosecution has opposed their release on bail claiming they are a flight risk and are likely to interfere with witnesses and evidence because they can access the system.
But defence lawyers for the accused persons have implored magistrate Douglas Ogoti to admit their clients on bail insisting there are no compelling reasons to deny them bail.
READ: CHRIS KIRUBI REPLACED AS BRAND KENYA CHAIR
"Allegations by the prosecution are just sweeping statements without evidence, "the court was told.
The offences were allegedly committed between August 3, 2012 and June 12 this year.