Kenya Power board confirms Ken Tarus as CEO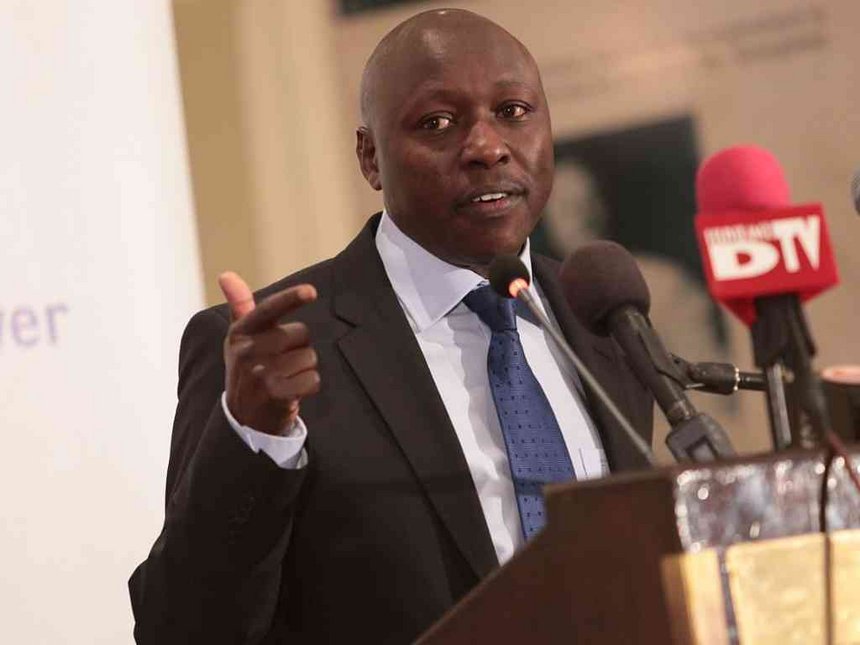 The Kenya Power Board of Directors has confirmed the appointment Dr Ken Tarus as the Managing Director and Chief Executive Officer  with effect from August 1, 2017.
Mr Tarus has been Acting Managing Director and CEO since January 4, 2017 when he was appointed to the position following the exit of Dr Ben Chumo at the end of his contract period. He brings with him over 20 years of corporate leadership and management experience, five of which are in the energy sector.
Prior to his appointment, he was the Company's General Manager in charge of finance and a member of the executive management team for a period of two years.
Previously, Dr Tarus worked at the Rural Electrification Authority as the head of Finance between 2012 and 2014 prior to which he was the Deputy Vice Chancellor for Finance, Planning and Administration at KCA University.
He has held various leadership roles in the local banking sector as Head of Finance, IT and Administration at Bank of Africa, Financial Controller at Standard Chartered Bank and diverse positions at Kenya Commercial Bank.
He holds a Doctor of Philosophy degree in Business Administration (Finance) from Kabarak University, an MBA from the University of Nairobi and a Bachelor of Commerce Degree from the same institution.
Dr Tarus is a Certified Public Accountant and a member of the Kenya Institute of Management. In a statement sent to newsrooms today, Kenya Power Chairman Kenneth Marende said the Board of Directors was confident that business operations of the Company will run smoothly under the leadership of Tarus.
New strategy
"With full responsibility for the leadership and development of the Kenya Power's electricity distribution business, Dr Tarus will play a key role in entrenching the Company as a leader in electricity subsector by aggressively pursuing its business growth and diversification strategy," Marende said.
Tarus comes to the leadership of Kenya Power shortly after the Company adopted a new strategy that will see operations focused on Infrastructure Development, Network Management, Loss Reduction and Customer Centricity.
"He will play a key role in leading the Company to successful implementation of this strategy and achievement of the government target to achieve universal access to power by 2020." Marende said.
US Green Card applications lost
State Department asks applicants to resubmit entries but experts fear that many entrants may not know to reapply
Kenyans and other foreigners who had submitted entries submitted to the US Diversity Immigrant Visa Program, also known as the Green Card Lottery, between October 3rd and 10th risk losing the opportunity to take up US citizenship after they got lost due to a technical glitch.
Individuals who submitted applications during these dates are directed to reapply. "Entries submitted during October 3-10 are not valid and have been excluded from the system; they will not count as a duplicate entry," a message on the US State Department's website said.
Duplicate entries to the program disqualify aspiring immigrants.
"The technical issue has been resolved and a new full entry period will begin at noon, U.S. Eastern Daylight Time on Wednesday October 18, 2017 and will run until noon Eastern Standard Time on Wednesday November 22, 2017," it added, telling applicants to "throw away" any confirmation number or documentation of applications submitted between the 3rd and 10th.
The State Department will be sending automated email notifications to each entrant who applied in early October, instructing them to check the website dvlottery.state.gov "for an important announcement", spokesperson Pooja Jhunjhunwala told Voice of America (VOA) via email.
"We will also work through our embassies and consulates to inform potential entrants of the situation and new registration period using social media and local media outlets," she wrote.
Though the application period has been extended, experts fear that many entrants may not know to reapply.
"At least, they extended the entry period to make it a full month again. But I have doubt that thousands of applicants from the third world, who don't check the internet every day, will know that their prior entry is no longer valid," Kenneth Rinzler, a Washington, DC-based immigration attorney, told VOA.
For would-be Americans who don't have family in the US, or an employer to sponsor them, or who aren't refugees, the diversity visa is the only option. It requires a high school degree or a few years of work experience just to qualify.
If the application is valid, your number is chosen and you pass the other requirements for immigrants, you still need the money to get to the U.S. It's a small portion of immigration to the U.S. every year, but larger than other cornerstones of the program, like employment-based immigrant visas.
In Fiscal Year 2015, the US issued 48,097 diversity visas out of 531,463 total immigrant visas.
Winners of the current lottery would get their visas during the 2019 fiscal year that runs from October 1, 2018 to September 30, 2019.
Natives of all countries qualify except Bangladesh, Brazil, Canada, China (mainland-born), Colombia, the Dominican Republic, El Salvador, Haiti, India, Jamaica, Mexico, Nigeria, Pakistan, Peru, the Philippines, South Korea, the United Kingdom (except Northern Ireland) and its dependent territories, and Vietnam. People born in Hong Kong, Macau, and Taiwan are eligible.
Story credit: voanews.com.