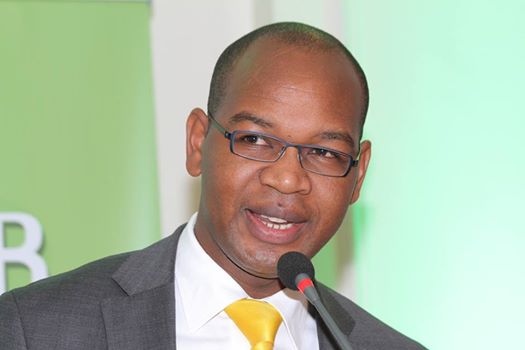 KCB Group today announced a Ksh9.2 billion total dividend payout to shareholders for the 2017 financial year, signifying a sustained return to shareholders amid a tough operating environment.
During the 2017 Annual General Meeting (AGM) held in Nairobi on Friday, shareholders approved a final Ksh2 dividend per ordinary share as recommended by the board. This brings to Ksh3 the total dividend for the year, taking into account an interim dividend of Ksh 1 per share paid out last October.
The dividend pot highlights the bank's resilience in key performance measures, with capital, liquidity and profitability remaining stable during the period. "We continue to provide consistent value to our shareholders through our robust business model," said KCB Group chairman Ngeny Biwott. "This was catalyzed by the robust governance structure at the group level which helped us weather the myriad challenges and led to improved underlying performance for the business."
The bank's dividend policy is to maintain a dividend payout of up to 50% of profit after tax. The dividend will be paid on or about June 29, 2018 to shareholders on the register as of close of business on April 30, 2018.
READ: WHY KENYANS ARE KEEPING THEIR CASH IN MATTRESSES 
RELATED: KCB EYES TAKING OVER NATIONAL BANK
The group reported a return on equity — a measure of how much profit a company generates with the money shareholders have invested — of 19.5% in 2017, one of the highest return for the banks listed on the Nairobi Securities Exchange (NSE).
KCB maintained stable ratings, with Global Credit Ratings (GCR) affirming KCB's long term and short-term national scale ratings of AA (KE) and A1+ (KE) respectively. Moody's Investor Services expects KCB to maintain a strong performance in a difficult financial services sector while S&P ratings agency affirmed the Banks' B+/B long and short term rating with a stable outlook, which mirrors that of the Sovereign.
"These solid ratings have raised KCB's profile globally and improved the Group's standing among like-minded financing partners."
"We are optimistic that tangible benefits will accrue to our shareholders as we step up our cost management and accelerate innovation to achieve sustainable growth in 2018 and beyond," said KCB Group CEO and MD Joshua Oigara.
In 2017, KCB Group posted a net profit of Ksh19.7 billion, indicating a flat growth having posted the same in 2016. The loan book and deposits expanded significantly by 10% to Ksh423billion and 11% to Ksh500 billion respectively.
KCB said the group's future outlook remains positive based on strong capitalisation and expectations of an economic rebound this year in its key markets.