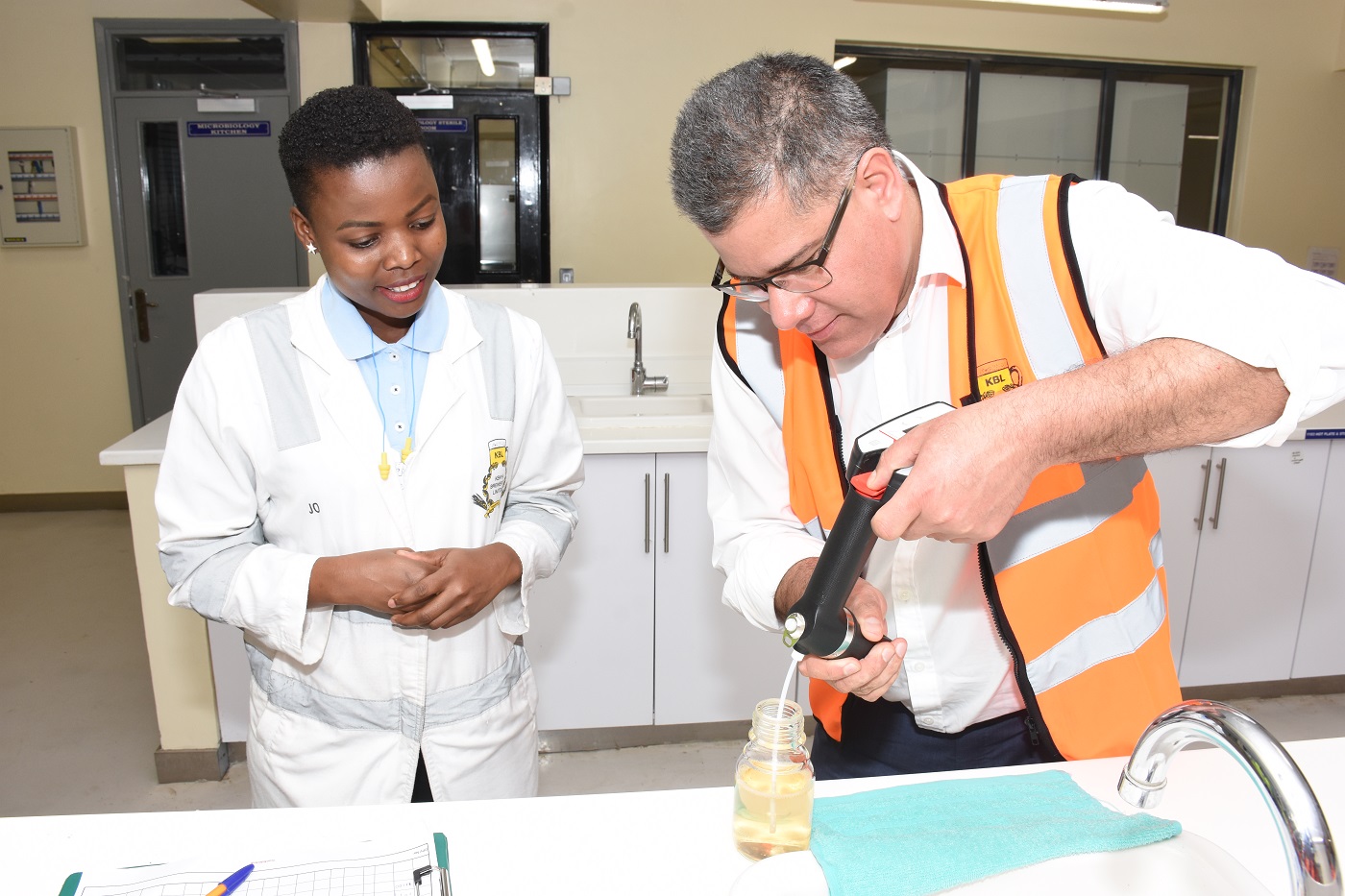 Diageo's Ksh14 billion investment in the Kisumu Brewery has created over 100,000 jobs, half of which have been taken up by women.
UK Secretary of State for International Development Alok Sharma lauded the investment when he inspected the modern brewery in Kisumu and toured sorghum farms that form part of the expansive EABL value chain in the western region.
The minister was in Kenya to promote the UK Africa Investment Summit that is taking place on the 20th of January in London to showcase UK's offer to Africa and vice versa.
Not just profits
 "I have visited the women's cooperative in Kisumu, which has been working with support from Diageo to get them integrated into the supply chain," Mr Sharma said.
"What I am really proud of is that we have a British company, which is making sure that it's not just about profits for its shareholders, but it is also about supporting employment and particularly about economic empowerment for women here in Kenya and across Africa."
The facility is among the most advanced breweries in Africa with the capacity to produce one million hectoliters of Senator Keg within five years of operation. The plant will be an efficient operation for KBL with key investments in renewable energy such as biomass and solar as well as investment in water recovery.
The plant will mainly produce Senator Keg, a value beer made from locally sourced sorghum and is expected to have a huge impact on the economic development of the western and lake regions.
KBL Managing Director Jane Karuku said the company is ready to power economic growth in the region and improve livelihoods.
"KBL is fully committed to running a sustainable business and boosting the economy of this region. With the establishment of this facility, we will be making a huge impact on the lives of thousands of people across our value chain" said Ms Karuku.
She said the plant has recruited 17,000 sorghum farmers from the region who have made remarkable progress in sorghum production. She said there are 8,000 new bars selling Senator Keg, a safe and affordable drink "for those guys who want to enjoy alcohol."
Energy efficiency
The Kisumu plant will also be an energy-efficient operation for KBL because of the investment in biomass, where waste is burned to create additional energy to power the plant. Also, solar panels are already supplying 10% of the plant's energy requirements.
KBL has also invested in an efficient water management system that will enable it to reduce the amount of water used per hectolitre of beer brewed by 15% that would be deemed as global best practice.