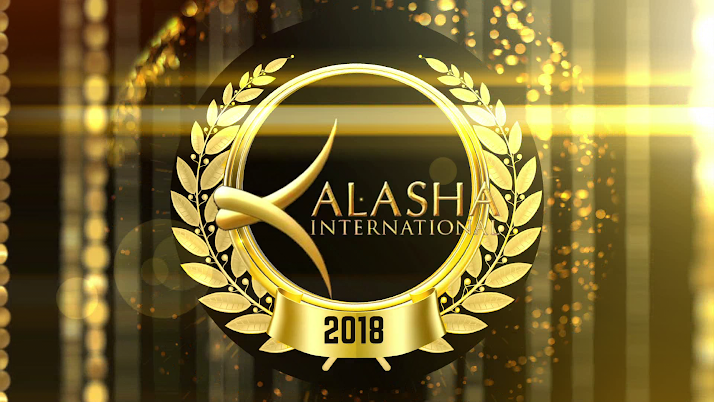 Supa Modo, the film hoping to make history as the first Kenyan movie to receive a nomination at the Academy Awards nabbed a total of 12 nods when the Kalasha Awards 2018 nominees were revealed on October 17.
The film received nominations in the acting and directing categories as well as various technical categories.
In the TV category, last year's winners Martin Githinji and Catherine Kamau will get to defend their crowns in the Best Lead Actor in a TV Drama and Best Lead Actress in a TV Drama categories respectively. The two clinched the Kalasha Award last year for the roles they play in the TV Drama Sue na Johnie, which did not get a nomination this year.
Unveiling of the nominees also set the ball rolling for the public voting phase of the awards process.
A brain child of the Kenya Film Commission, the Kalasha Awards hopes to encourage a healthy level of competition among film makers in Kenya which will in turn lead to higher levels of good practice within the industry.
The awards gala will be held on November 24.
We have unveiled the Nominees for the #Kalasha2018 Film and TV Awards. Public voting process is now open in preparation for the main award gala on the 24th November 2018. 
To vote for your favorite film/TV series/filmmaker go to: https://t.co/0EG1vOY5bz pic.twitter.com/NAhQs43XOD

— KALASHAInternational (@KalashaKenya) October 17, 2018
Below is a list of nominees.
---
Film Category
Best Feature Film
Supa Modo
Disconnect
Subira
World Tofauti
The Cut
Best Director
Likarion Wainaina – Supa Modo
Tosh Gitonga – Disconnect
Peter Wangugi Gitau – The Cut
Ravneet Sippy Chadha – Subira
Tom Whitworth – Poacher
Best Lead Actor in a Film
Tirath Padam (Tafiq) – Subira
Johnson Chege – Supa Modo
Ibrahim Rashid – The Cut
Kevin Mbayangi – The Morning After
Brian Ogola – Poacher
Best Lead Actress in a Film
Stacy Waweru – Supa Modo
Brenda Wairimu – Subira
Avril Nyambura – World Tofauti
Susan Moraa – The First Date
Sharon Chepkoech – A Beautiful Disaster
#KALASHA2018 @KalashaKenya pic.twitter.com/JcdzYH2HHv

— Brenda The African Actor (@BrendaWairimu) October 18, 2018
Best Supporting Actor in a Film
Pascal Tokodi – Disconnect
Brian Ogola – 18 hours
Ali Mwangola – Subira
Benson Ojuwa – Embraced
Maina Olwenya – Poacher
Best Supporting Actress in a Film
Maryanne Nungo – Supa Modo
Nice Githinji – Subira
Peris Wambui – World Tofauti
Catherine Kamau – Disconnect
Terry T – Bad Advantage
Best Short Film
Wavamizi
Embraced
Beautiful Disaster
Poacher
Trap
https://twitter.com/Brian_Ogola/status/1052666147101990912
Best Documentary
End of the River
Stori Yangu
Kenya Dying Lake
Who Knows
Thank you for the Rain
Best Local Language Film
Seredo 2
World Tofauti
The Cut
Subira
Supa Modo
Best Original Screenplay
Mugambi Nthiga – Supa Modo
Stephen Ochodo – Embraced
Ravneet Sippy Chadha  – Subira
Kangethe Mungai  – World Tofauti
Peter Wangugi  – The Cut
Best Director of Photography
Enos Olik – Supa Modo
Ishmael Azeli & Nathan Prior  – Poacher
Talib Rasmussen  – Subira (Sippy)
Andrew Mageto – Disconnect
Mumo Liku  – The System
Best Sound Designer
Florian Holzner – Supa Modo
Eric Musyoka – Disconnect
Patrick Mbaru  – Wavamizi
Frankline Jones  – Subira
Isaac Masiga – The Cut
Best Editor
Daniel Mwangangi  – A Beautiful Disaster
Stephen Mwangudza – Ramah Potter
Daniel Kent & Mark Kitana – Wavamizi
Franki Ashiruka – Disconnect
Terry Kelly & Roselidah Taabu – Subira
Best Original Score
Mark Ayabei – Clench- Life of a Creative
Sean Peevers – Supa Modo
Ryez Music – Seredo 2
H-art The Band (Penya Africa) – World Tofauti
Kelvin Ngaira – The Cut
OMG!!! #teamH_art Hii Ni Yetu #LetsVote #Kalasha2018 https://t.co/wbVxzKOQT1

— MADE IN THE STREETS (@H_ARTTHEBAND) October 17, 2018
Best Lighting Technician
Richard Otieno – Wavamizi
Walter Obura – Disconnect
Siobhain Ginger Wilson – Supa Modo
Ravneet Sippy Chadha – Subira
Damaris Matunda – A Beautiful Disaster
Best Special Effects
Lucas Wambaa – Subira (Steve Ominde)
Mumo Liku – The System
Martin Okello – White Feather
Stephen Mwangudza – Ramah Potter
Josephat O. Nyakundi – Afrospace Sentinel
Best Production Designer
Neha Manoj Shah – Supa Modo
Naima Mungai – Disconnect
Samuel Koigi – Subira(Sippy)
Wakarimu Wangui – The Runaway
Valarie Mungai – World Tofauti
---
Television Category
Best TV Show
Being Bahati
Churchill Raw
Sanaa Talks
Pambio Live
Get in the Kitchen
Best Host In A TV Show
MC Jessy – Churchill Raw
Mwaniki Mageria – Get in the Kitchen
Size 8 Reborn – Pambio Live
Alex Chamwada – Drone Regulations in Kenya
Jack Kibedi & Margaret Kihagi – Don't Lose the Plot
Best Tv Drama
Selina
Maza
Keru
My Two Wives
Stringed
Best Lead Actor In A Tv Drama
Martin Githinji (Johnie) – Sue na Johnie
Pascal Tokodi (Nelson) – Selina
Eddy Peter (Gilbert) – My Two wives
Joseph Gachanja – Stringed
Samson Psenjen (Saha) – Keru
Best Lead Actress In A TV Drama
Angie Magio (Kate) – Maza
Diana Mulwa (Tonie) – My Two Wives
Celestine Gachuhi (Selina) – Selina
Victoria Mzenge – My Two Wives
Catherine Kamau (Sue) – Sue na Johnie
Best TV Comedy
Varshita (Maisha Magic) – Lucy Mwangi
Mad Buddies (UTV) – Jeremiah K. Muli
The Real Househelps of Kawangware (KTN/ Maisha Magic) – Liza Muriuki
Junior (KTN) – Grace Kahaki
Mafundi (NTV) – Faith Koli
We are deeply honoured and humbled to be part Of The nominees #Kalasha2018 Best TV Comedy @protelstudios @SarahMigwi #trhkkalasha2018 @RastaDasta @nkiro_liza @michireti @Magazine254 @Dontheblack_Ke @dedan_juma @leahmosesnk https://t.co/yZ1yCn4jY7

— RealHousehelps (@RealHousehelps) October 17, 2018
Best Performance in a TV Comedy
MC Tricky – Churchill Show
Kevin Chichi – Churchill Raw
Eve D' Souza – Varshita
Tear Drops – Churchill Show
Makhokha – Hullabaloo Estate
Best TV Advertisement
KTB
Modern Coast – Life is a journey
Gesi
Ishamba Promo
---
Special Awards Category
Best Diaspora Production
Unconditionally
The Silent Battle
Almost a Virgin
Best Student Film
E-siankiki – Ouko Felix Otieno
The Runaway – Wakarima Wangui
White Feather – Martin Okello
The First Date – Cosmas Bii
Bad Advantage – Reynolds Leon
Best Documentary by a Student
No Means No – Bobby Owuor
Listen – Joan Rispa
Jasho Langu – Ouko Felix Otieno
Best Animation Production
Isolated
Gesi
A Plastic Tale
Lady Moran
The Diary of a College Girl