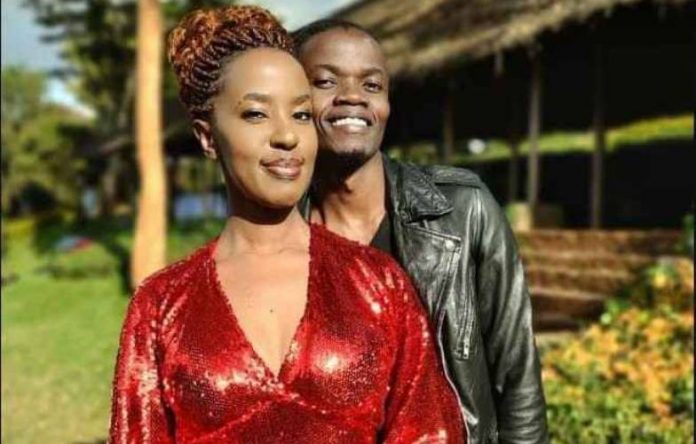 Rapper Juliani has revealed his mother's worries with his name in the headlines over his relationship with Lilian Ng'ang'a. Ng'ang'a was previously the long-term partner of Machakos Governor Alfred Mutua, and their split has so far been ugly with accusations traded and legal battles launched.
Juliani had confirmed allegedly receiving d***h threats for his relationship with Lilian. Last week, Ng'ang'a also claimed that the Governor had in a September 2021 meeting threatened to take up offers from unnamed individuals to k**l people close to her.
"He arrogantly stated that he was a very important and powerful person in this country, and he can get away with anything and everything he has planned to do to me, and my friends," she alleges.
In a tweet shared on Monday, November 8 , Juliani disclosed that his mother had gone into "panic mode". Juliani stated that he reminded her to trust in God.
"My Mum ako panic mode. I reminded Her of the God that healed her of her C****r. The one that kept me and my 6 sibling safe in the street of Dandora ndio the same we are praying to NOW…For God has not given us a spirit of fear, but of power and of love and of a sound mind," he wrote.
Ms. Ng'ang'a has filed two separate petitions filed before a Milimani magistrate. She wants the court's protection from further seizure of her property or alleged harassment.
Lilian accuses Mutua of illegally transferring 1800 shares (45%) she held in a firm associated with A&L Hotel firm, Ndash Enterprises LTD, to a third party. She was left with 200 shares.
"Both [fraudulent] documents have been lodged at the Companies Registry together, effectively defrauding me of 90% of my shareholding in Ndash Enterprises Ltd, a company I personally incorporated on 30/6/2014 when I held 90.9% of the shareholding. Indeed, I named the company "Ndash" after my own high school nickname," a statement from Ms. Ng'ang'a read in part.
She also accuses Mutua of taking away a Toyota Harrier vehicle registered in her name since 2014.
According to Lilian, Mutua arrived at her apartment parking lot in Kileleshwa, Nairobi accompanied by his police bodyguard on September 8, 2021 and used a spare key to take away the vehicle.