The closure of Tanager, the discreet restaurant on Rehema House along Kaunda Street in Nairobi's central Business District, has touched off emotive feelings among journalists who had turned the place into a virtual unwinding newsroom.
Not many ordinary Nairobian could spot Tanager bar and restaurant, unless through introduction. But the outlet, which was closed on 2nd June, has for many years played host to senior journalists, mostly reporters who would converge there to compare notes, quite literally, over a swallow.
While it had lost its allure of media guys lately, it still attracted some journalists on odd days. During its heyday, Tanager was the place to be for anyone who was somebody in media, especially the senior members who would talk about Kamlesh Pattni, Shariff Nassir or Nicholas 'Total Man' Biwott. They would unpack politics and scandals to the amazement of their juniors and interns who were lucky enough to get an invite.
This is the place where journalists from different media houses hid their rivalry below the tables and cut deals, reached 'MoUs' on how to treat certain stories and sources. It is said, and in not-so-hushed tones, Tanager was the place proceeds from deals (brown envelopes and extortion) would be shared! The management never seemed to mind.
Whether journalists loved it for its low music or because of the shared entrance to the ladies and gents toilets, it's not clear. But till its end, it retained that ambiance of the old-school bar setting with very high stools with wooden tops, supplemented with table clothes.
SEE ALSO: Why journalists should be very afraid during elections
"I have not been a regular in the recent past," said a senior editor who did not want to be named. "But I have fond memories for the place, though in the last 5-10 years it had become a haven for mercantile journalism."
Somehow Tanager also attracted sprinkles of all manner of professionals – from NGO leaders to lawyers and even insurance sales men and ladies.
Now it may play host to different cadre of people – possibly young men and women preying on each other in the name of love or people dreaming wealth over coffee and snacks or perhaps beautiful girls in stalls or some executive office.
That's why it's closure is no ordinary thing. It's personal to many media personalities. It is, indeed, the end of an era for journalists and it may take some time for some of Tanager's patrons to have a closure.
NEXT: Journalists' brains operate at below average, new study reveals
In fact, Awuor Ongili, a journalist based in Nairobi, wrote on Facebook what passes as an obituary for Tanager. He mourns for many.
On Friday, one of the longstanding water holes in town closed its doors. I had said this before. Tanager will be no more. There was no fanfare. There was no loud music. There was no big crowd. It just shut.
You see, Tanager was more than a watering hole to some of us. It was a place to vent out after a long day. It was a place to catch up on the latest gossip and politics. It was a political analysis chamber. It was a deal making zone.
It was an advisory centre full with lawyers, economists, insurers, bankers, journalists, and some who we were not very sure what they did. It was a place for cheap beer. It was a sight-seeing spot. The balcony and the passersby…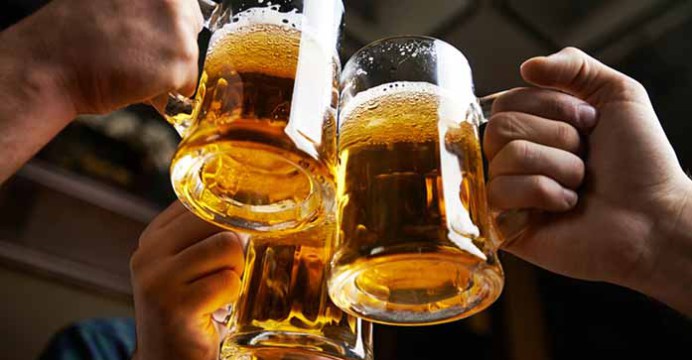 Sadly, Tanager will now become a place to have tea in the evening after it was reportedly 'bought' by our friends who deal in halal products.
But the bigger issue about the closure of tanager is not that it closed. The bigger issue with the closure is that bar business within the CBD is becoming untenable. Bar business anywhere near the CBD is becoming untenable. High taxes on beer, the inconvenience of alcoblow and what not has made the business not as profitable.
In the CBD, to survive as a bar, you must now have 'extras'. Extra short skirted waiters, extra smoking zone, extra ventilation, extra cute polite waiters, extra security…extra.
 It is no longer a bar stool, a counter, some music in the background and a beer. No. That ended long ago. That is now the preserve of the locals. Nowadays, there has to be some biting, the waiter must greet you the patron as you get in and smile at you like a long-lost friend. The ambience must be right. extras.
READ:  Thin line between right and wrong in political PR
Bars in the CBD have to go the extra mile to attract patrons. In effect, what is happening is a devolved night culture. If it is a Friday evening and you must have one – have one, or two or three in town, then head to the local. Then from there if you must go out, join in the local crew and head to XS Millionaires, Assylum, Tamasha (yes Tamasha is back) or such like joints.
Drinking in the CBD will never be the way we knew it when we were young. It has changed. Well, for those who do not have memories of Tanager, shame on you. What will you brag to your grandkids about? I will not disclose my next CBD joint. I bet you know my local. Let's make memories when time lasts…off to…..damn! It's too early for a beer."
Got some memories to share about Tanager? Scroll down and leave your views in the comments section