Former Citizen TV news anchor, actress and non-profit founder Janet Mbugua is set to make a long-awaited return to a screen near you.
Janet appears on the latest episode of Monica (Season 3), the Showmax drama staring Brenda Wairimu. She plays the role of Jesse, a fierce, new Deputy Governor who Janet describes as "Olivia Pope without the marital scandals."
On the show, Jesse is at odds with Monica (Brenda), the scheming star of the show who had been eyeing the DG position.
While she resigned from her job at Royal Media Services (RMS)-owned Citizen TV in 2017, Mbugua had made her acting debut in 2014. She starred in Rush, the AMVCA-nominated Kenyan drama before abruptly disappearing from the acting scene despite the production's success.
Citing her media background, Janet explained that she thought she was done with acting until she saw the script for Monica.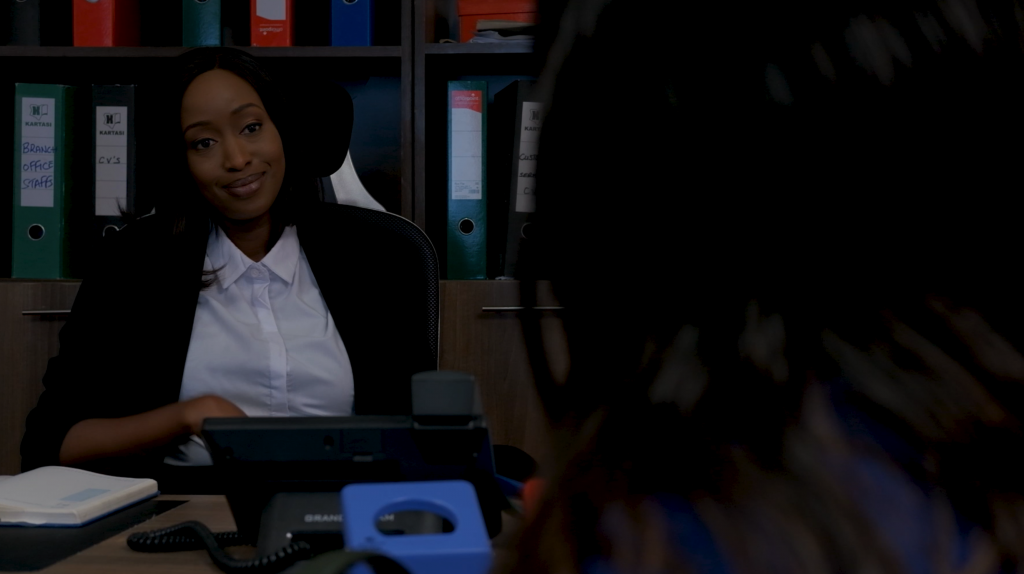 "I always feel like you can't necessarily double back. My background is in news anchoring; acting was something I did because I like to embrace new challenges and experiences.
"To be honest, I thought I'd gotten that bug out of my system, although I enjoyed it of course. And then this role came my way," she stated.
Mbugua revealed that she had turned down numerous acting roles in the past six years, mostly due to her commitment to her young family.
"I didn't have my own family when I starred in Rush so at the time, I didn't mind the crazy filming hours. But when I started growing my family, I was very cognizant about not stretching myself.
"Suddenly, I was a new mum, an anchor, a brand ambassador, a moderator, a wife. That's a lot. And while some people can do it and I admire them, some of us just feel like we need to take a backseat and focus on certain things," she noted.
Since leaving TV, Mbugua has been focused on family and her non-profit organization, Inua Dada Foundation.
Through the foundation, she runs various programs meant to change the lives of girls and women around the world, tackling issues such as period poverty.
She revealed that working on Monica had been a great experience for her, not least thanks to her co-stars who supported her on set.
"They were all very kind that this is not my everyday job, and it was an honour being with them in a space that they command so well," she stated.