It was never meant to be this way for Jacque Maribe. In an Icarus-like tale, she nearly touched the stars but the glue melted off her wings, halting her rise.
Now, the wheels have come off after it emerged that her departure from Citizen TV came when she was placed between between Scylla and Charybdis. First reported by K24, the circumstances which led to the former TV siren being forced to choose between resigning her job or face the sack have also been independently verified by Business Today.
Indeed, an insider told Business Today that the whole drama surrounding the viral photos which saw Maribe leap to the morale aid of her pal Dennis Itumbi proved to be the final straw that forced her bosses' hands.
Having requested a day off for personal reasons, the surfacing of photos that showed her in the company of an arrested Dennis Itumbi at Muthaiga Police Station seemed not sufficient excuse to have taken some time off from work.
Maribe though was only seemingly returning the favour, after Itumbi was an ever-present shadow supporting her during her own time of arrest last year when she was caught up in the Monica Kimani murder case.
As such, the former Citizen TV and K24 journalist seems to have been dealt a bad hand. Following how supportive Itumbi was of her during her arrest period last year, anything less would have been taken as ungratefulness. However, the whole drama meant that any appearance would also have generated whispers and conversations. It was a case of damned if you do, damned if you don't.
But then, perhaps, what all parties had not anticipated was the photos which seemed to have finally condemned her. Had the photos not floated to the social media psyche, it is probable the newscaster would still be having her job at the Royal Media Services (RMS) TV station.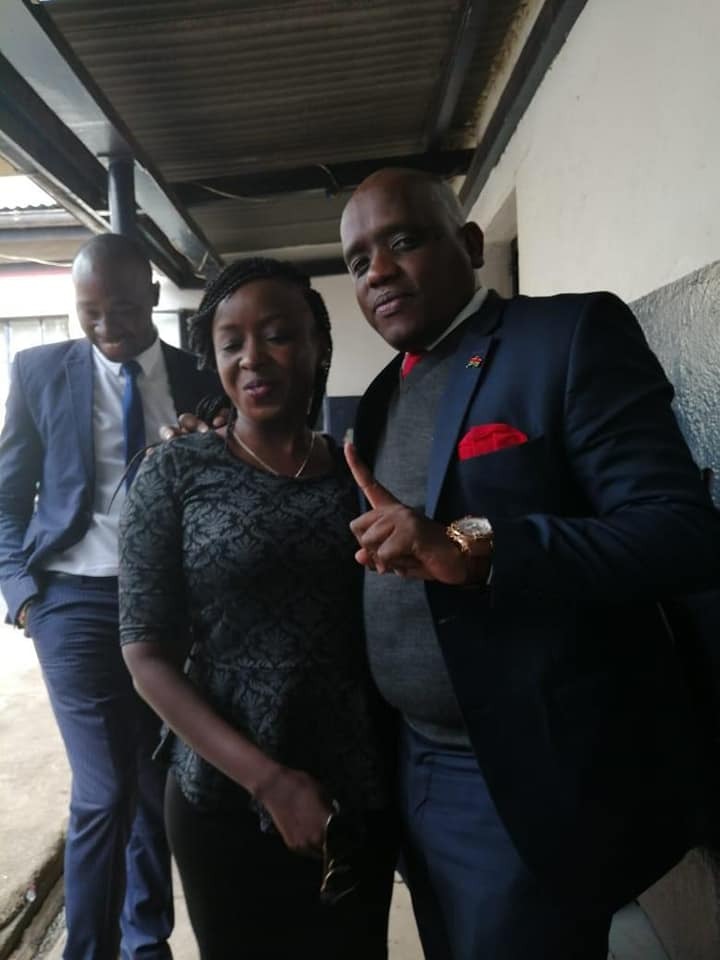 There was a time when the world of Jacque Maribe seemed high-flying. The former Citizen TV news anchor and reporter was experiencing a glittering career with the red carpet potentially draped in front of her near future.
In 2017, the journalist covered the Jubilee Party during an extended electioneering period where the party's presidential candidate Uhuru Kenyatta was declared winner twice within the space of three months. That December, Maribe received a Head of State commendation for her journalism.
[Read: Gina Din-Kariuki lands major deal with Economist Group]
Wedding bells were also in the air, the video of her engagement to Joseph 'Jowie' Irungu going viral.
A reshuffle at the SK Macharia allied TV station also saw her paired at a Friday prime time slot alongside Waihiga Mwaura in what was deemed a formidable partnership for pre-weekend TV.
But then, a woman was found murdered and the main suspect was Jowie, her fiancee. Maribe herself was taken into custody as questions were raised about her involvement, if not in the murder but her knowledge and potential concealment of it.
It meant that when she was eventually granted bail, the courts restricted her from appearing on the TV screen. As such, she was re-assigned as an editor at Maalim Juma Road.
Whereas in some quarters it may be deemed a promotion, the receding of editorial responsibilities seemed more of a relegation taking into account her TV talents.
And now it seems as if her final bow was activated by leaping to the aid of her friend, and temporarily, her world has come tumbling down.
[See Also: Taxi app drivers strike over pricing formula, poor working conditions]