Investment firm FEP Holdings cuts its losses by 87%
FEP Holdings Ltd has recorded an 87% drop in consolidated loss before tax for the financial year ending December 2016, improving from Ksh866 million in 2015 to Ksh108 million in 2016. The diversified investment company announced a profit after tax of Ksh106 million for 2016 compared to a loss after tax of Ksh905 million in 2015 due to a favourable tax position.
Speaking when he released the financial results, Maurice Korir, the FEP Holdings Chief Executive Officer said the company's performance was buoyed by prudent management of operating costs and strong results from its real estate and micro lending units.
"We have had improved business efficiency across the board owing to operational restructuring and better internal controls after the installation of a Sage Evolution Enterprise Resource Planning (ERP) system. Our operating expenses have reduced by 16 percent," said Mr Korir.
The Group's gross margin excluding interest on short term deposits improved from 26 percent in 2015 to 34 percent in 2016.  Since FEP Holdings embarked on a turnaround programme in the last quarter of 2014, the company has been cutting back on administrative costs by reducing the number of regional offices and adopting technological innovations across the business units.
SEE ALSO:  Safaricom to roll out M-Pesa to other African countries
Fountain Credit Services Limited (FCSL), a microfinance subsidiary of FEP Holdings has introduced Instaloan, a mobile lending platform that helps disburse loans faster and more cost effectively.
"We introduced Instaloan after acquiring a robust IT system dubbed IMAB that has made it easier to access data necessary for the disbursement of loans at the click of a button. This has helped us reduce our physical branch presence and the attendant costs that come with it", said Mr Korir.
Improved sales for the Group's real estate division, Kisima Real Estate, also shored up FEP Holdings Performance. The FEP Holdings subsidiary has grown by over 400% recording Ksh106 million in sales in 2016 as compared to Ksh 21 million in 2015.
"This has largely been through progress in processing title deeds and improved customer relations through one-on-one engagement forums," revealed Mr Korir.
Next Read: SK Macharia takes a major gamble on sports betting
The Group, however, registered a 24 percent dip in revenues as some of the strategic business units did not realize the projected performance targets. "Some project under Fountain Technologies Ltd (FTL) are still ongoing and there is over Ksh1 billion which we will invoice across 2017 and 2018," added the CEO.
Last year, FTL secured a tender to implement a Ksh1 billion energy infrastructure project for Rural Electrification Authority amongst other projects.  "For us to post better results in 2017, we need to recapitalize some of our subsidiaries as well as the holding company. We had a rights issue which was undersubscribed, having raised Ksh120 million against a target of Ksh2.6 billion," revealed Mr Korir.
[crp]
Travel agents' plea as poll impasse persists
Kenya Association of Travel Agents says they have lost Ksh 1.6 billion due to depressed business travel, which could double if current uncertainty is not urgently resolved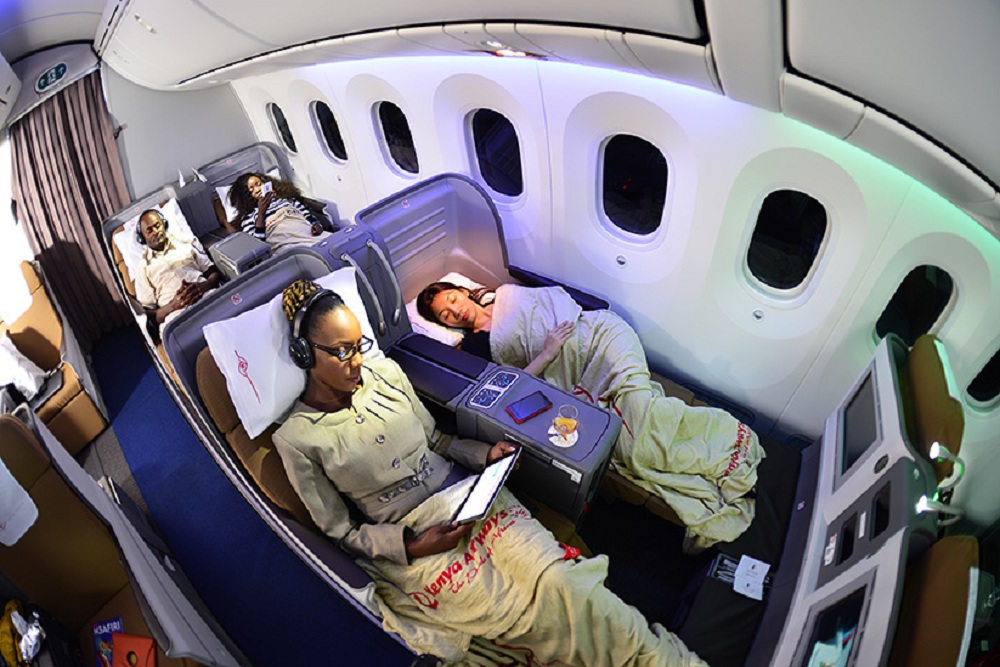 Kenya's travel agents have appealed to political leaders to find a solution to the current poll standoff, saying prolonged electioneering period is taking a great toll on business travel.
The Kenya Association of Travel Agents (KATA) said whereas the industry was able to withstand the aftermath of the August 8 General Election, the ongoing political uncertainty punctuated with violent protests is threatening to bring business to a grinding halt.
"Overall air ticket bookings from various booking channels by travel agents have dropped by about 10% from 1.7 million to 1.5 million for the period ending September compared to same period last year," KATA CEO Nicanor Sabula said in a statement issued in Nairobi.
"It is highly likely that the last two months the drop has been more than 50%," Sabula said.
He said travel agents have in general recorded a 30% drop in business as a result of cancellations or no bookings, and this could even be higher for agents that heavily rely on government business as with reports indicating drops of up to 50%.
Sabula said airlines are recording low bookings and high number of cancellations for conferences, meetings and leisure travel for December periods with a number of them grappling with high requests for refunds.
"We are therefore calling on all the major political players in the country to be cognizant of the impact the political impasse is having on the economy and business and find a quick solution so that the country can move on," Sabula said.
Business travel is a key sub-sector of the tourism industry with estimated annual sales of Ksh 52 billion (US$500 million) and provides employment to thousands of Kenyans who work within the travel agencies across the major cities in the country.
The industry as any in the tourism sector is highly sensitive to uncertainty, safety and security and any threat to violence instantly destabilises business.
There have been cancellations of major events, meetings and conferences set to be hosted in Kenya among them the UNAIDS Global Prevention Coalition Meeting, the 2018 Africa Nations Championship (CHAN) among other high level corporate meetings which are now being moved to neighboring countries.
"It is estimated that with average monthly ticket sales of about 50 million US dollars (Ksh 5.2 billion), the industry has in the last two months alone lost about 15 million dollars (Ksh 1.6 billion) worth of sales as a result of the ongoing political uncertainty. This could rise to over 30 million dollars (Ksh 3.1 billion) if the current impasse is not quickly resolved," said Sabula.
Kenya's capital, Nairobi is a key economic hub for the Eastern and Central Africa region hosting several global companies, UN agencies and Non-Governmental Organisations thus playing a pivotal role in business travel across the region.
"Political uncertainty and violence is affecting the decisions to travel. We appeal for the immediate cessation of the violent demonstrations and restrain from the security organs so as to redeem the global image of the country and instill confidence of visitors and investors," Sabula said.
The travel agents said the recent government ban on travel by government officials has greatly affected spending on travel therefore hugely impacting the sector.
"Government, like in any other sectors, is a big consumer of travel services contributing to more than 60 percent of business and therefore a blanket ban for all but essential travel is having a major toll on the business," they said.
The government in September banned all civil servants from travelling outside the country without clearance from the president. But the travel agents called on the government to rescind the ban.
Sabula said the current period is usually high season for business travel as it is the time when many companies and organizations hold strategic meetings to budget and plan for the following year.
"This is the case also with government departments and agencies. However, bookings have significantly dropped therefore affecting domestic travel a great deal," he said and appealed for calm among Kenyans even as the country goes through the current uncertainty.