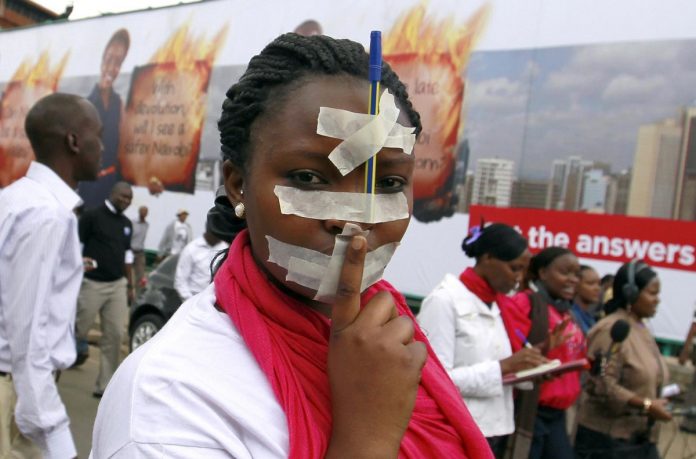 Media houses have started shopping around for journalists to boost election reporting teams ahead of August 2022 transitional polls. Already mainstream media companies are out fishing from their rivals, hoping to poach new talent as campaigns for the 2022 elections gather momentum.
The television industry is usually the most watched segment of media with live coverage and talk shows. In TV the main players are already looking at getting talent from the small players.
Already, TV47, which is emerging as a strong contender in the TV news industry, has become a target for predators. Other easy targets are Ebru TV, KBC and K24.
TV47 station, owned by Mount Kenya University founder, Dr Simon Gicharu, has over the past two years cobbled together a strong army of reporters and anchors who are giving established names in the industry a run for their money, led by acting CEO-cum-anchor, Abubakar Abdullahi.
The station covers down-market but riveting stories that have often been ignored by mainstream media. According to Geopoll research, TV47 has risen to position five in terms of audience reach, behind market leader Citizen TV, NTV, KTN Home and KTN News.
>> Nation Media Promotes Some Editors As Journalists Resignations Rise
TV47 has, interestingly, overtaken older players such as K24, Switch TV and KBC among others, a huge achievement for a television station that's only two years in the market and run by not-so-prominent personalities.
Recently, KTN took back CNN fellow John Mwaura from TV47 where he was editorial director. At KTN he has been put in charge of programming. In September KTN snatched news anchor Fred Indimuli from KBC.
While things appear calm on the surface, TV stations hungry for talent are reaching out to their rivals' employee pools behind the scenes. Besides KTN, other TV stations with financial muscle and expected to activate their predatory tendencies include Citizen TV, NTV and BBC.
BBC has become an active raider of the local TV market for talent and is expected to pick about three journalists in the coming weeks. Citizen and NTV are also spoiling for a talent fight and should make their intentions known as the year heads to a close.
Talent at bargain prices
The most strategic ones are hoping to pick the spoils from annual layoffs expected at the yearend or early 2022 to get talent at bargain prices. But given the Covid-19 driven rationalisation last year, the TV industry doesn't expect much in terms of retrenchments. The only station with significant fat to cut is perhaps Citizen TV but being market leader in audience and ad money, it will be keen to retain, if not even expand, its talent.
With digital media gaining currency, TV journalists no longer have idle moments off the screen. They are required to help bolster digital sections through creating and sharing content.
>> Meet Kenyan Media Stars Who Have Build Their Own Empires
NTV, keen to invigorate its digital section, has poached Radio Africa digital editor Oliver Mathenge who is set to join Nation Media Group in early December. Mathenge worked for NMG's Daily Nation as political reporter before joining the Star in the same capacity. He was later elevated to digital editor given his strong understanding of online media.
Newspaper politics
Radio stations are never active players on the election reporting talent marketplace as many rely on their sister TV stations, newspapers and digital platforms for news.
Newspapers will more likely flex their muscles and it will be harvest time for political writers and editors with strong networks and news sources. Nation Media Group has already kicked off internal reshuffles by moving Nyeri bureau chief Kennedy Kimanthi to Mombasa. More changes are expected as it tightens its political reporting muscle for the election.
There's no price for guessing the journalists who are likely to change their media brands.
Newspaper talent movements are likely to concentrate between the big players in the market, Nation and Standard with The People Daily and The Star even with their depleted talent likely to be preyed upon, just the way defections will play out between the main political parties.
With most journalists falling for the glamour and less-stressful careers in government and the corporate world, there are certainly fewer good journalists to go round the industry. Yet in an industry where employer loyalty is a rare commodity, there's no price for guessing the journalists who are likely to change their media brands.
Next Read >> Legacy Ridges To Provide 4,000 Affordable Homes In Ruiru