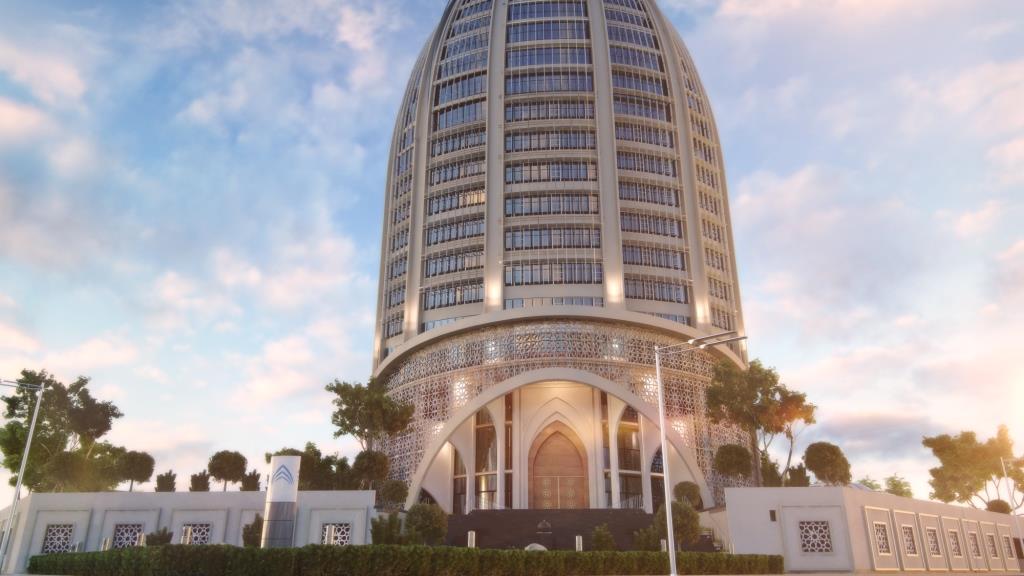 Kenya's first building with Architecture that portrays Islamic values has opened today at the junction of Lenana Road and Woodlands Road in Kilimani and is ready for occupation.
FCB Mihrab has been constructed at a cost of Ksh 1.3 billion and is designed like a mihrab which symbolizes an archway or an entry towards purity and goodness.
Mihrab Development Project Administrator Farhiya Ibrahim says the 25 storey building located in Kilimani, off Lenana Road is already 50% sold with First Community Bank being the anchor tenants.
"A marvel and a first in the country, FCB Mihrab will change the skyline of Nairobi and set precedence for the Architecture of the country through creating a corporate haven for its clients," Ibrahim told Capital FM Business.
FCB Mihrab floor layout takes on an intricate floral pattern anchored at a common centre representing the various business sectors that would occupy the building.
Some of the amenities include an open to sky terrace on the ground floor dedicated to the use of the buildings' occupants, a borehole, Main Generator and backup generator, four high speed lifts all connected to the BMS systems for monitoring and a surveillance of common areas all linked to the BMS system.
The building will also have an outside cafeteria, a gym, and a prayer hall, green garden and artificial moat.
"Other environmental features include water treatment system, greywater recycling system and rainwater harvesting," she explained.
The space for sale includes 17 middle and upper-level office suites and four ground and mezzanine level of smaller sized office suites suitable for service based and delivery channel outlet.
"This is the first project of the Mihrab Development Limited which was formed to build a headquarters for First Community Bank, it then translated to a firm, we are hoping to do other projects once we finish selling the project," she said.