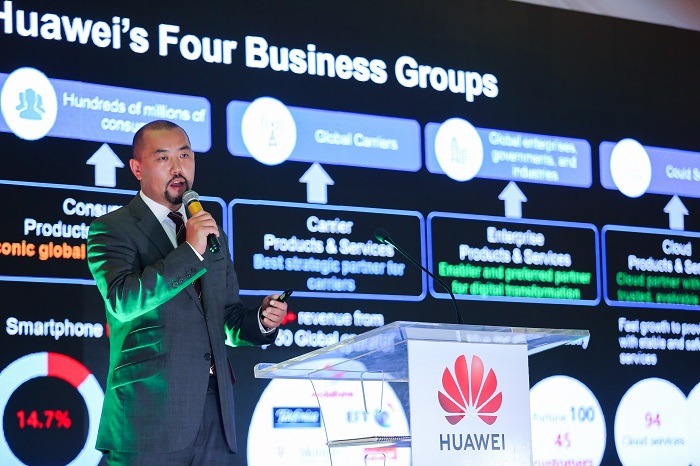 Huawei Enterprise and Redington Gulf will on Wednesday host a j***t partner summit at Hotel Mövenpick in Westlands, Nairobi. The summit comes at a time when businesses across the globe are beginning to feel the effects of the 4th industrial revolution. A time in which society is experiencing rapid technological advancements such as 5G, AI, IoT, and cloud computing.
In 2018, Huawei Enterprise signed a Framework Distribution Agreement with Redington in Kenya, which signaled the beginning of a very promising partnership and also implied Redington's dedication to Huawei products and solutions. The increased logistical capability cemented the future of Huawei's presence in the global market – accelerating ICT development in East Africa.
The Huawei Redington Partner Summit is, therefore, not only an opportunity for business leaders, global industry visionaries, opinion leaders and partners to gather for an in-depth update on what Huawei Enterprise and Redington has to offer the market in 2019, but also an occasion whereby the strength of this unique collaboration is once more amplified. Never more has Huawei's commitment to facilitating a digitally transformed ecosystem by expanding industry alliances, business alliances, developing platforms, and open-source communities been more relevant.
Stone He, CEO of Huawei Kenya, expressed confidence in the ICT Eco-system in the local market. "Working with Redington and all partners in the Kenyan ICT sector has enabled us to bring world class ICT equipment and services to our local businesses, which helps them to fast track their digital transformation and adapt to their business needs in the 21st Century", Stone Said.
Additionally, Huawei will recognise the outstanding contribution of Enterprise partners in an exclusive Gala Awards Ceremony in the evening – an honor bestowed upon dedicated partners who have worked tirelessly throughout the year in order to bring Huawei products and solutions to the end user in Kenya.
As a leading global provider of ICT infrastructure, products and solutions, Huawei is committed to enabling organizations in Kenya to expand the boundaries of their businesses through finding routes to new growth, and by exploring innovative technological solutions such as platforms in order to build new business opportunities in Africa. The partner summits therefore hopes to accelerate and inspire this vital objective.
The Huawei-Redington Partner Summit 2019 is themed "Building ICT Ecosystem, Creating Shared Value."