At the African Originals factory in Baba Ndogo area in Nairobi, no distillation happens without his approval, as he commands every process that gives birth to at least four premium brands of GINs in the Kenyan market.
At the age of 26, Ian Cheruiyot, is one of the youngest distillers in the country, overseeing the production of premium gin brands such as the Kenyan Originals (KO), African Originals and the 58.
Cheruiyot joined African originals (formerly Kenyan Originals) 10 months ago as a junior distiller before his expertise and passion elevated him to the position of senior distiller in the company.
Speaking to Business Today, Cheruiyot traced his journey back to his childhood, when he liked mixing 'things' before the passion evolved to a love for Chemistry.
"It's been a fun journey getting here. As a kid I always liked to put things together to create stuff just for fun. I got a passion in Chemistry, as you know Chemistry is a science in creating things. During high school, I had fun projects and I was keen to follow it through campus. I got admitted to the University of Nairobi to study Industrial Chemistry. My best subject in campus was Formulation Chemistry," he says.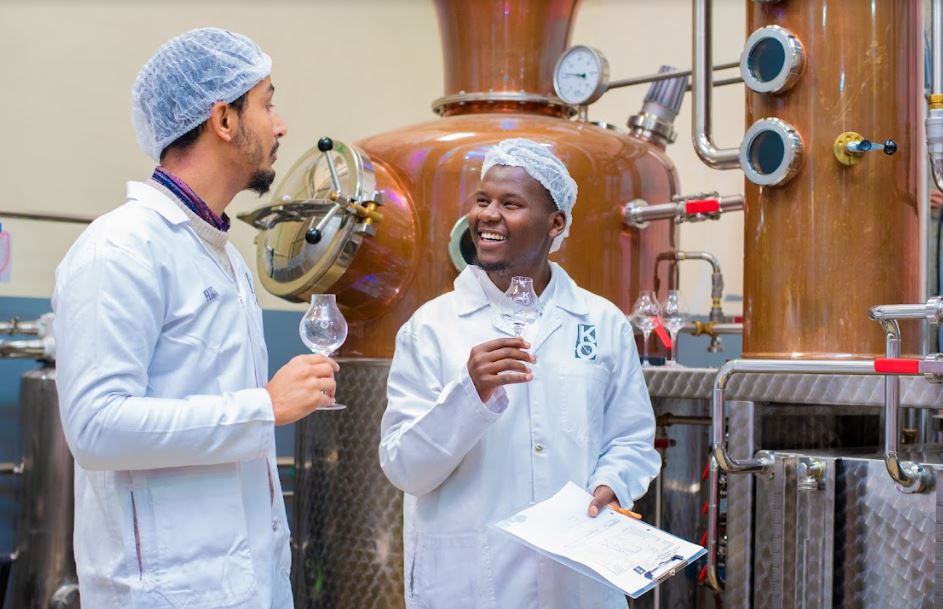 After campus, Cheruiyot joined a local startup which focused on using essential oils to create soap. At times, he engaged in kombucha production in the same startup.
Kombucha (tea) is a fermented, lightly effervescent, sweetened black tea drink commonly consumed for its purported health benefits.
"The kombucha gave insights into working for a startup. While working for the kombucha section I was tasked with creating flavours. When creating flavours, it's all upon you to think outside the box to deliver a certain fruit flavour to the final product. I'd say that was a stepping stone in getting into the gin industry," he says.
"When I got to KO I discovered they were trying to make a locally-made gin (and this excited me). Most of the distilled products we buy are imported. KO being the first one to make a locally distilled GIN was an eye-opener (for me) and I really wanted to be part of the journey."
With over 11 ingredients on his table, getting the balance right is his greatest aim, a process he terms as engaging and fun, being able to swing the gin in different directions to be able to achieve the best.
Despite terming it as fun, Cheruiyot says the final product should be able to appease the consumer palate. To arrive to the best, Cheruiyot says that a gin may undergo over 100 distillations.
"Making a gin is like an art. You have to get the right materials and the right palate. You have to keep checking how the flavour is coming through so that you get the right product. Sometimes it takes you up to 60 trials to fine-tune something. You have to have the right palate for you to get the right flavour because that's what gins are about; getting the right flavour," he adds.
To achieve the best, Cheruiyot sometimes involves the larger team in the company to help in tasting and detecting the best flavours during distillery.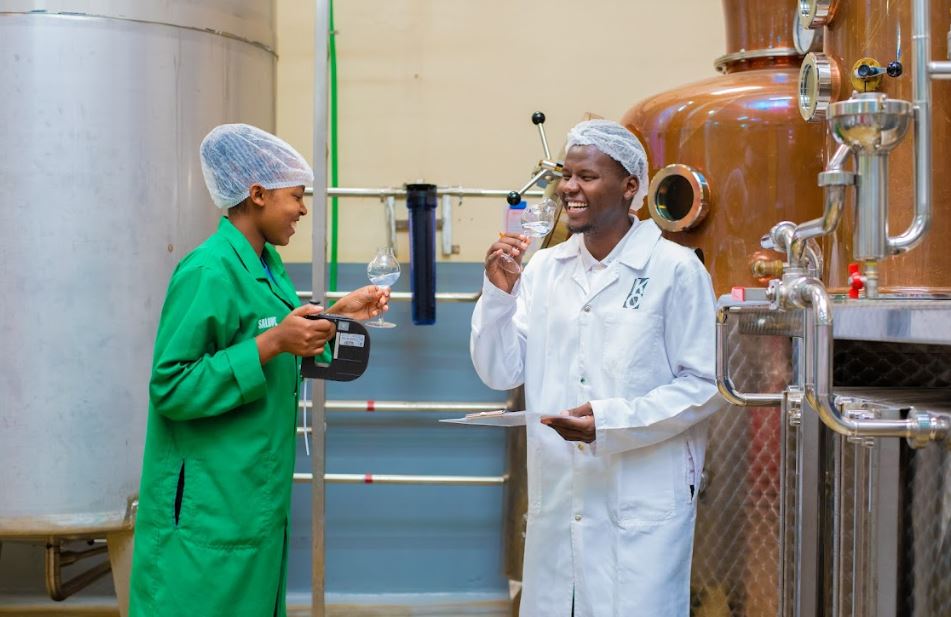 After distillery, a clear GIN comes to an ABV of around 80 percent. ABV, or rather Alcohol by volume, is a standard measure of how much alcohol is contained in a given volume of an alcoholic beverage.
"To be able to bring it down to a level that unlocks the flavours, we dilute it to a concentration of around 40 percent," he explains.
At the facility in Baba Ndogo area, Cheruiyot mans close to 20 employees in the distillery plant, producing thousands of litres of different brands of GIN.
Cheruiyot, who believes beverages bring Kenyans together, says the country needs to borrow a leaf from South Africa, which has been one of the leading countries in Africa distilling its own beverages locally.
He loves KO Classic most, although he insists that his love for African Originals products is almost equal for all brands.
Kenyan Originals cut a niche for itself as their ciders are manufactured using 100% local  materials and products. With the gin, the distiller maintains its position as a major user of local materials for its products.
The gin's contents include products from Kenyan farmers all over the country. The ingredients include bitter orange leaves from Kilifi, lemongrass from Kabati, Bay leaves from Kinangop, Roses from Mt Kenya region, Hibiscus from Meru, and Baobab from Kilifi.
Read: African Originals to Cede 10% Stake To Customers Through Crowdfunding
>>> Kenyan Originals Eyes Gin Market With New Drinks