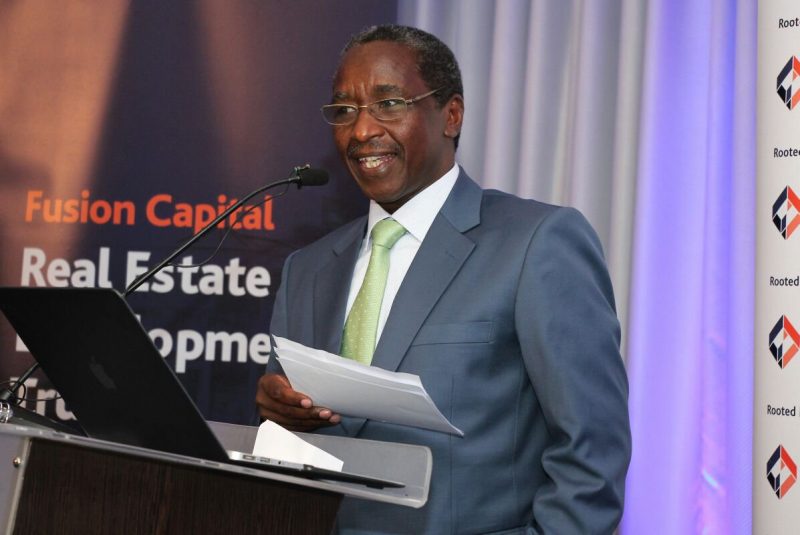 Listed real estate developer Home Afrika has added to its board after appointing Luke Kinoti as a non-executive director.
Kinoti, the immediate former chief executive of stockbroker frim Suntra Investments, joined the Home Afrika board with effect from July 24, a statement from the real estate developer said.
Home Afrika managing director Dan Awendo said, "He (Kinoti) brings a wealth of experience in private equity, fund management, real estate, microfinance and insurance sectors…"
The firm also said that Kinoti was a "finance specialist entrepreneur and philanthropist with over 30 years' experience in building the economy through the establishment of various companies."
Besides being the CEO of Suntra Investments, the latest Home Afrika board member was also a co-founder of private equity firm Fusion Capital.
Kinoti is also the founder CEO of ECLOF Kenya, a medium-sized microfinance institution. At the same time, Kinoti chairs the board of Key Microfinance Bank.
He left Fusion Capital in 2017 having been at the helm for six years, before being appointed to the CEO position of stockbroker Suntra Investments.
Two years into the job, the Fusion Capital co-founder called it quits at the stockbroker firm, electing not to renew his contract.
At the time, Kinoti had told one newspaper, "It is true my contract ended in April (2019) and I was not keen to renew. I retired to pursue other interests in finance and investment space."
Kinoti holds a Bachelor's Degree in Mathematics and Statistics from the University of Nairobi and is also a member of the Institute of Directors, Kenya.
He joins Home Afrika with the real estate developer having reported a Ksh346 million loss for the financial year ended December 31, 2018.
In a profit warning prior to the release of the FY results, Home Afrika had blamed access to credit and slow real estate growth as the factors behind the revenues decline.
The firm brands itself as a company intent on providing affordable housing to Kenya, and is more popularly known for developing the Migaa Golf Course.