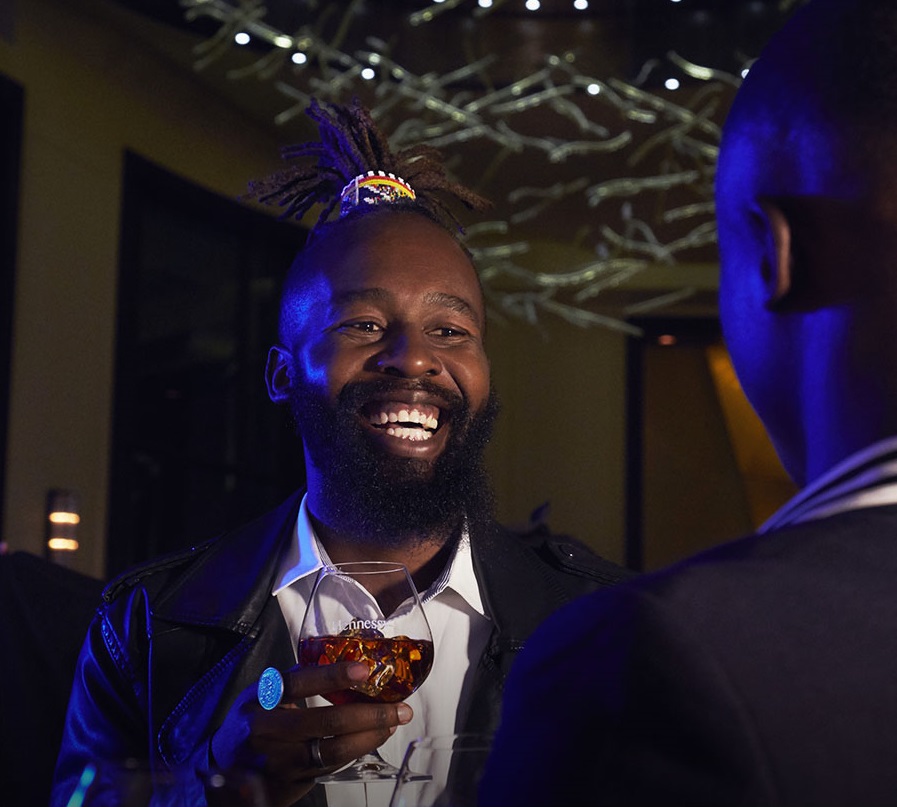 [dropcap]O[/dropcap]n Monday, 27th August, Hennessy Very Special launched the second installment of its distinctive brand campaign – Never Stop. Never Settle – by focusing on Africa's creative pioneers.
The impact of African culture on global trends has grown in recent years, influencing everything from runways to restaurants to radio waves.
Never Stop. Never Settle tells the story of individuals driving this change, by transforming their creative passions into thriving business ventures, and in so doing, boldly challenge other to see the world through fresh eyes – a world where the old rules no longer apply.
"For over 250 years, Hennessy has celebrated individuals who possess a pioneering spirit," says Thomas Moradpour, the Global Chief Marketing Officer for Hennessy. "This new generation of  entrepreneurs in Africa, their energy, audacious vision of the future and boundless inner confidence, is the essence of the Hennessy message of Never Stop. Never Settle."
Capturing the pioneering spirit of a new generation of Africans requires a high level of cultural respect and understanding.
The new Hennessy Very Special campaign highlights eight real-life creative entrepreneurs from Kenya, South Africa, Nigeria and Ivory Coast, delving deep into each of their unique stories to discover how inner drive, confidence, passion and talent can create chain reactions, and unite millions.
From digital music start-ups, photography, choreography and film production, these individuals exemplify a generation of innovation and leadership, who break through convention to create a different kind of world.
READ ALSO: KENYANS GRAB MAJORITY SEATS AT FILM ACADEMY
"It was very important that the cast should not be actors, but of real people who are out there every day, making things happen," notes Patrick Madendjian, Regional Commercial & Marketing Director, Moët Hennessy Africa and Middle East.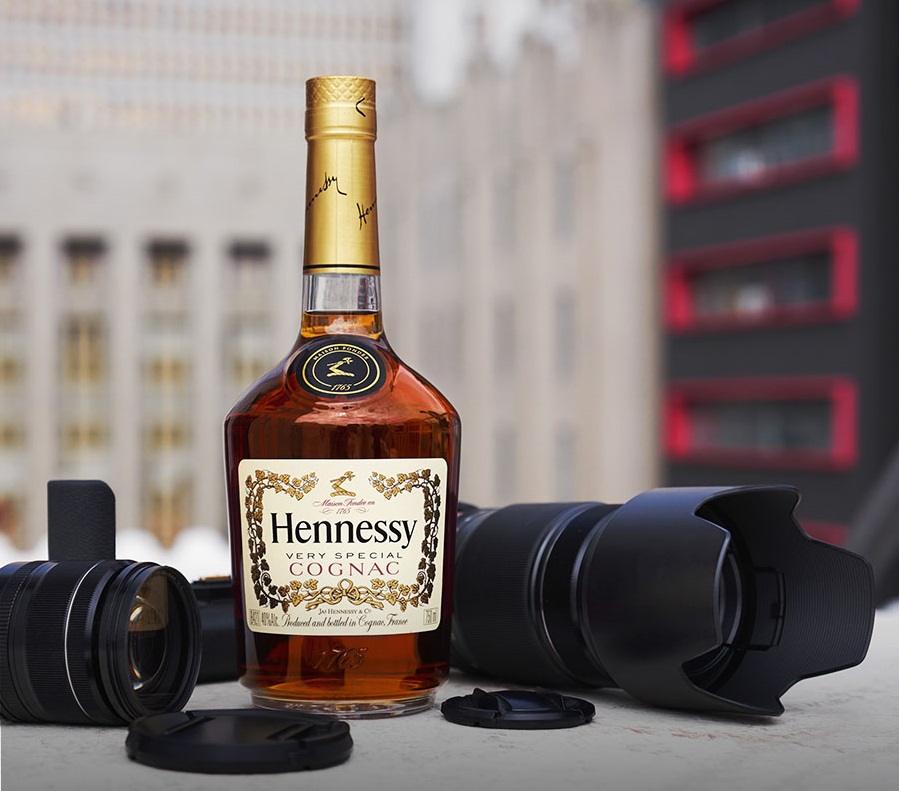 "These individuals are not satisfied simply to be the best at what they do, they are constantly seeking new challenges, pushing themselves to newer and higher goals. They want to have a meaningful impact on the continent whilst also being passionate about what they do. They are perfect ambassadors for the Hennessy brand. They truly Never Stop. Never  Settle."
Hennessy's "Never Stop. Never Settle" campaign will roll out across Africa on television and out-of-home from end of August, with digital stories and content releasing throughout the campaign for consumers to discover more about the creative entrepreneurs featured, and about the world of Hennessy.
HENNESSY CAMPAIGN CREATIVE ENTREPRENEURS
Mutua Matheka, Kenya
Well-known for his photographic work revealing the multi-faceted beauty of his country, Mutua Matheka is a photographer and producer extraordinaire in Kenya. Together with David 'Blackman' Muthami and the UN Habitat, he used photography to showcase beautiful Nairobi, and eventually Africa, through 'I'm a City Changer' campaign.
READ: FILM SHOT USING SMARTPHONE WINS AWARD
Mutua's photos have been used by BBC News Africa's In Pictures, African Digital Art, NTV's PM LIVE programme, among other avenues showcasing excellence. He has won the pioneer BAKE AWARD for best Photography Blog in Kenya, as well as been nominated for the International CSS DESIGN Award in the US.
Apart from photography, he also draws, illustrates, creates graphic art and architectural visualization.
Slikour, South Africa
Rapper turned business owner, Siya Metane, aka Slikour, is best known as one of the founding members of the record-breaking hip-hop group, Skwatta Kamp. Recently, he released his latest album, SlikourOnLife Incubator – a compilation giving twelve undiscovered artists the springboard to launch their musical careers.
READ: WHERE TO BUY A NISSAN PATROL AT 200K IN KENYA
Slikour created the popular SlikourOnLife digital platform to share information on urban culture and music. The platform features videos and interviews to give substance to the music and musicians who may not have access to traditional platforms, and provides an accessible place for their videos.
Bobo Ndima, South Africa
Soweto-born designer, couturier and stylist, Bobo Ndima is also the founder and owner of the Suits by Bob the Stylist label and popular fashion lifestyle movement known as 'Boys of Soweto'. The group, made up of professional stylists, creative directors, designers, tailors and models, stands for the artistic, urban generation of dapper gentlemen that is rapidly emerging.
Growing up, Bobo was personally inspired by old photographs of his father in fitted suits, and began to express his culture through style and fashion.
Their stylistic approach is fuelled by urban, vintage and futuristic influences. They were commissioned by Palladium Boots to represent Johannesburg, South Africa on the "Explore your city" international campaign, and their short film, Boys of Soweto, received international acclaim.
Growing up, Bobo was personally inspired by old photographs of his father in fitted suits, and began to express his culture through style and fashion. Bobo views fashion as an innate ability to understand form, pattern and colour, all to convey a particular feeling or expression.
Aniete James, Nigeria
Born with a knack for creativity, and spending years of watching and analysing music videos and documentaries as a young man, Anietie James Ekiko, known professionally as Ani James, is one of Nigeria's most sought-after directors in the entertainment industry. Founder of AJE Filmworks, Ltd, Aniete is one of the few in the trade that has earned the 'auteur' status, stamping cinematic scope, rapture-inspiring narrative style, a penchant for details and reverence for the art.
Today, AJE Filmworks Ltd is renowned as one of the best editing studios in Nigeria. His work has earned him an impressive resume of awards and nominations in the entertainment industry.