The International Air Transport Association (IATA) on Tuesday, January 5th announced the suspension of Fly54O from its global ticket sales system, the Billing and Settlement Plan (BSP).
Operating in over 180 countries and used by more than 370 airlines, the system is meant to to facilitate the selling, reporting and remitting procedures of IATA Accredited Passenger Sales Agents, as well as improve financial control and cash flow for airlines.
IATA noted that Fly540 had been suspended for breaching its Billing and Settlement Plan (BSP) rules under Resolution 850. All travel agents were directed to stop issuing tickets and receiving payments for Fly540.
Resolution 850 stipulates that IATA can order the suspension of an airline's ticket sales when it owes payments via the BSP, when it ceases all scheduled passenger operations, or when it enters a bankruptcy process.
Specific reasons for the action against the low-cost carrier were, however, not disclosed by IATA.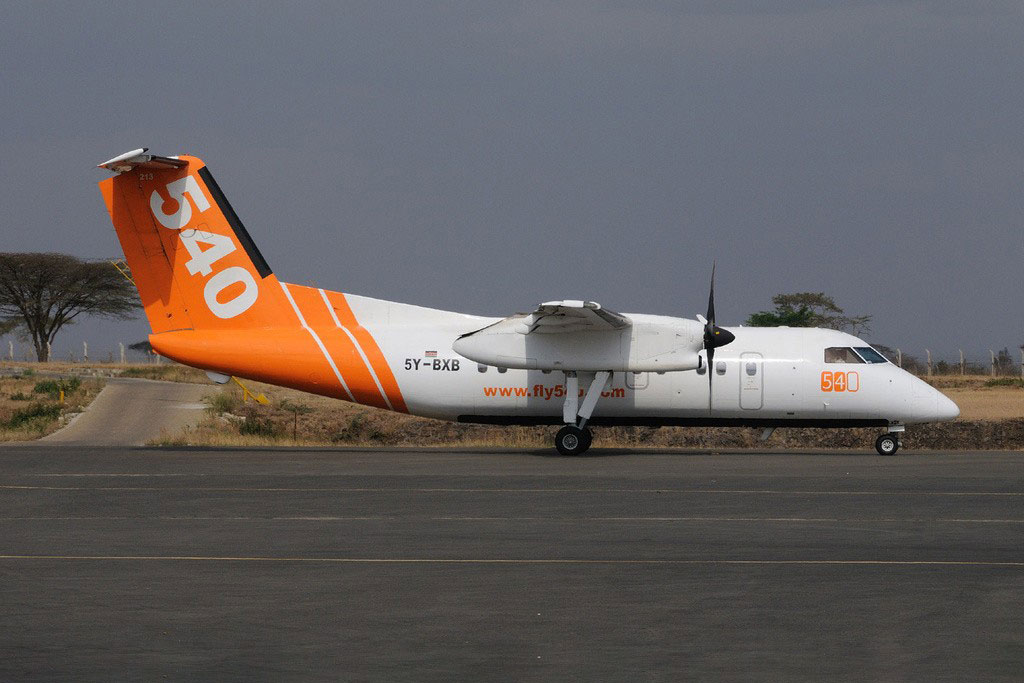 "IATA has suspended Fly540 with immediate effect, in accordance with the provisions in Resolution 850 'Attachment F'.
"BSP travel agents must immediately suspend all ticketing activities on behalf of Fly540, including the use of automated systems for processing of refunds or other transactions on behalf of Fly540. BSP travel agents must immediately stop using Fly540's name and numeric code as a ticketing airline," the notice read in part.
The move means that passengers will be unable to purchase Fly540 tickets via the usual platforms.
Those who had already bought tickets will also await direction from Fly540 who are expected to engage travel agents on how refunds can be settled.
Notably, Fly540 has the option of protesting the suspension by writing to IATA.
To be reinstated, however, the airline would have to meet various conditions including proving that it had rectified the cause for suspension.
It would also have to settle any debt owed to IATA, if any, before ticket sales can resume.
With a fleet of five airplanes, Fly540 flies to various destinations in East Africa including Malindi, Mombasa, Juba, Diani and Zanzibar.