In Kenya, the Firearms Act states that anyone above the age of 12 can be allowed into a shooting range. While there are only just over 10,000 firearms holders licensed by the Firearms Licensing Board, many more enthusiasts, thrill-seekers and learners frequent various gun ranges spread across the country.
There are tens of gun ranges in the country, many of which you can access without needing to be a licensed gun holder. In Nairobi, for instance, the indoor shooting range at Kenya Regiment Rifle Club (KRRC) in Lang'ata features on many lists of fun activities you can enjoy in the city. Some ranges, however, are more exclusive than others.
One such exclusive club is the Kirigiti range at Gitata Farm in Kiambu County – open to members of the National Gun Owners Association – Kenya (NGAO) and their guests. To be a member of NGAO, one must have a valid license and/or certificate from the Firearms Licensing Board – with the exception of serving members of the Kenya Police Service, National Intelligence Service (NIS), Kenya Defence Forces (KDF), or any other Governmental or Constitutional agency empowered by law to bear firearms.
Membership is voluntary. Established in 2014, NGAO has over 2,000 members and has seen its ranks grow faster and more diverse every year – including a reported surge in women joining the once male-dominated club.
One of the perks members enjoy is unfettered access to the club range. The stunning range located in the middle of a coffee farm is actually a rehabilitated quarry. Construction began in 2016. Now, it includes 12 bays which play host to gun-loving Kenyans everyday as well as various competitions.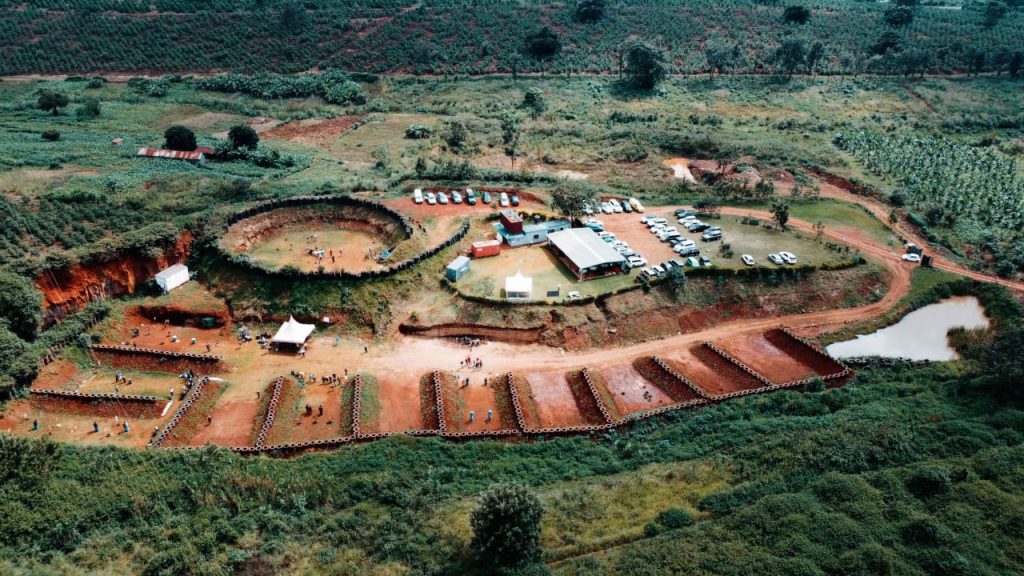 According to NGAO, their primary purpose is to promote legal and responsible use of firearms. They also promote shooting as a sport in the country, hoping that Kenya can scoop medals in the Olympics and other sporting events.
Other benefits members can enjoy, depending on their tier, include access to club ranges across Kenya, name plaques at the range, free range fees for life,  training at discounted prices, ammunition at discounted prices and legal assistance.
On 29th May, the Kirigiti range was the venue for the 2021 National Championship Postal Match. Between September 2nd and 5th, it is slated to play host to the International Pistol Defensive Association (IDPA) Africa Shooting Championships, a continental affair sanctioned by the governing body of the sport that simulates self-defense scenarios and real life encounters.
NGAO also organizes competitions that bring together civilian firearm holders and members of the disciplined forces.
Its youngest competitor is 16-year old Jonathan Wahome, a member of NGAO through his father. Wahome is one of many minors admitted into the gun range under the supervision as stipulated by the Firearms Act, provided they are at least 12 years old.
Members are required to make themselves familiar with the range rules and are also responsible for educating their guests. The rules include the membership requirement, paper targets on backboards only, no targets on frameworks or posts and always pointing firearms down range when at firing line.
NGAO also uses its platforms to raise awareness on gun laws in Kenya and to promote responsible gun ownership. Of an estimated 700,000 guns in civilian hands in Kenya, only 2% are legally registered.