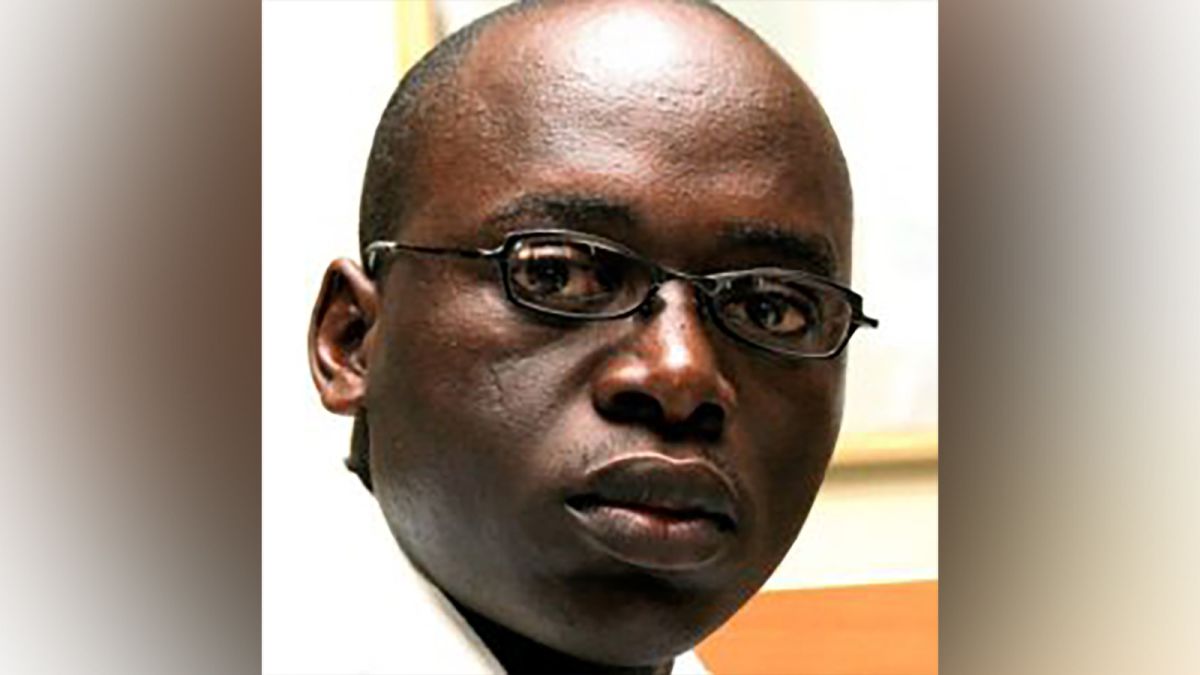 Tanzanian journalist Erick Kabendera has now been charged with leading a criminal gang, tax evasion and money laundering.
According to the charge sheet, Kabendera is alleged to have failed to pay a total of Tsh 173, 247,047.02 (Ksh 7,775,407) between January 2015 to June 2019.
He was also charged with laundering the money, which the prosecution claims were proceeds of tax evasion and leading organised crime.
Kabendera was not asked to enter a plea and would remain in custody until his case is heard and determined as they charges were considered too serious for him to be granted bail.
After being seized from his Dar es Salaam home late on Monday, police and immigration authorities said he was being probed over his citizenship status.
On Friday, his lawyers claimed police planned to charge him with sedition over an article that appeared in The Economist, which was critical of the Tanzanian president's human rights record, entitled: John Magufuli is bulldozing Tanzania's freedom.
Kabenderi, a government critic, was also probed investigated over his citizenship status in 2013 and "cleared" and critics called the new investigation a ploy by police to justify his arrest.
"This rehashing of discredited claims about Erick Kabendera's citizenship appear to be nothing more than a ploy by the Tanzanian authorities to justify their actions after public outcry over the manner in which the journalist was detained," said Committee to Protect Journalists (CPJ) Sub-Saharan Africa Representative Muthoki Mumo.
"Kabendera should be released immediately and this sham of an investigation terminated. Tanzanian authorities must stop harassing their critics.
At some point, police also considered charging him with cyber crimes. Critics say the economic crimes charges were a last resort as police seek to put him behind bars for as long as possible.
Kabenderi has reported for several regional and international publications, including the British newspaper The Guardian and the website African Arguments.
His most recent reporting in the regional weekly The East African covered alleged divisions in Tanzania's ruling party, Chama Cha Mapinduzi, amid alleged plots within the party to block Magufuli from running for a second term.
The arrest of the journalist has spotlighted the deteriorating state of press freedom in the country since Magufuli came to power.
CPJ has documented the use of suspensions, restrictive legislation, and intimidation to muzzle journalists.
A freelance journalist Azory Gwanda went missing in 2017 and the government has yet to provide a credible accounting of his whereabouts.
When asked about Gwanda last week, Dar es Salaam police chief Lazaro Mambosasa told journalists that he could not provide details because it was necessary to keep investigations "secret" to protect evidence before it was brought to a court.
There are fears he could have been killed after being picked by four men in a white Toyota Land Cruiser from his work station in December last year.
The International Press Institute also notes that several newspapers, radio and television stations, and news websites have faced bans ranging from a few weeks to several years under disproportionate laws.
Earlier this year, the East African Court of Justice ruled that some of the provisions of the Media Services Act, the primary regulation used to suspend media organisations, violated fundamental rights.
During an IPI mission to Tanzania in April, the government committed to working with the journalist community to revise the Act.
However, IPI now says retaliatory measures like the arrest and prosecution of Kabendera cast doubt on its sincerity to amend relevant legislation and uphold press freedom.