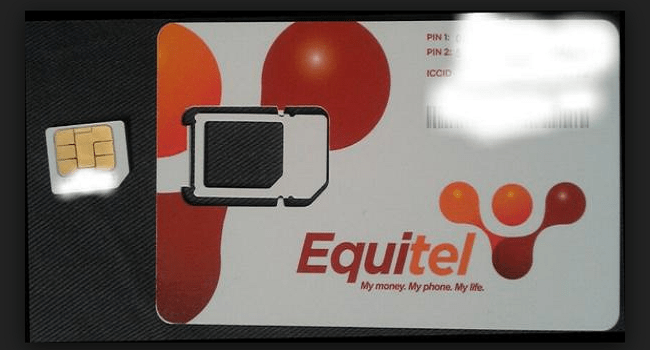 Equitel has launched a new telephony bundle that will see customers get both talk-time and health insurance cover.
The equity owned telecommunications service has partnered with Riziki Insurance to come up with this service.
Equitel has announced the release of a new telephony bundle that offers customers both talk-time and insurance cover. Riziki is a mobile-based insurance product underwritten by Britam and was launched in March 2018.
For as little as Ksh 1,249 per month, customers will now enjoy 500 minutes across all networks plus a free Riziki cover of up to Ksh 2,500 per night in case of hospitalisation.
Customers can also receive 1,000 minutes and a free Riziki cover for the subscriber and their family once they purchase a bundle valued at Ksh 2499. In addition, the customer and any family member will receive up to Ksh 2,500 for per day as compensation for any lost income when hospitalised.
The insurance cover secures daily earnings through a daily compensation to the customer, in the event of admission in hospital for three days or more. The insurance product is a result of a partnership between Equitel (Finserve), Equity Insurance Agency, Britam Microinsurance, and Inclusivity Solutions.
So far, there are over 280,126 Equitel subscribers on Riziki Cover and Equitel intends to use this offer to increase its value offering and attract more subscribers.
Equitel recently recorded a 16% growth in the number of commerce transactions over the last year according to the latest data from the Communications Authority (CA). The Equity subsidiary's money transactions increased from Sh 87 million in 2018 to Sh 101 million as at the end of June 2019.
At the same time, the value of mobile commerce transactions increased to Ksh378.9 billion, a 15 % increase from Ksh328 billion that was processed over the same period in 2018.
Equitel processed over 156 million transactions as at the end of June 2019 valued at Kshs469.9 billion, compared to 140 million at the same period last year, valued at Ksh413.4 billion.
Equitel's person-to-person transfers grew by 8% to Kshs126.5 billion up from Kshs117 billion, accounting for 16% of the total Kshs770.9 billion transferred in June 2019. Total deposits stood at Kshs81 billion in the same period, accounting for 12% of the overall Kshs669.3 billion deposited across all mobile payment platforms.
The growth is accreditated to the aggressive signing up of leading retailers and online merchants and an increase in the number of Equity Agents. Currently, Equity Bank has 20,185 merchants and 38,200 agents countrywide, offering e-commerce service to both customers and merchants at no cost.