Ms Mary Wambui Mungai, the business lady wanted by KRA in a tax evásion case, presented herself at the Milimani anti-corrùption court, hours after escaping a police dragnet at Weston Hotel where she was hiding with her daughter, Purity Njoki Mungai.
It has emerged that Ms Wambui knew she was being tracked by authorities who were closing in on her at the Weston Hotel and this prompted her to switch off her mobile phone. The billionaire reportedly reserved three rooms in the hotel associated with Deputy President William Ruto.
It is reported that the businesswoman checked in without using her name and official national identification card to cover her trail. Police were tracking the billionaire and her daughter using their mobile phones, but they switched off the gadgets.
The two were presented at the Anti-Corrúption Court in Milimani, Nairobi, on Thursday where they denied charges of evading taxes amounting to Ksh2.2 billion for six years consecutively. The court granted them a bond of Ksh50 million each.
Senior Principal Magistrate Felix Kombo gave them the alternative of depositing Ksh25 million cash bail each. The magistrate noted that the conduct of the mother and her daughter during the investigations, failing to honour court summons "must be condemned".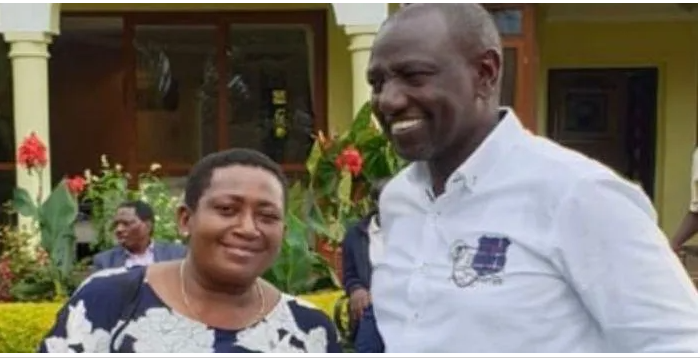 "The court, however, notes that they have not appeared in court today under compulsion but voluntarily. This is something they could have done in the first place," said the magistrate.
The two, who are directors of Purma Holdings Limited, told the court that they were remorseful and apologised.
>> Billionaire Executives Escape Police Dragnet at Weston Hotel
>> Imperial Bank Set For Liquidation
Ms Mungai, a member of the Friends of Jubilee Foundation lobby which raised millions of shillings for President Uhuru Kenyatta's re-election campaign in 2017 in two hours, was first summoned by the KRA in June, along with her daughters to shed light on the alleged unpaid taxes.
She did not appear and also failed to honour summons on December 3, leading to the issuance of the warrants of arrést by the Anti-Corrùption Court.
"The accused have shown that they deserve a second chance. The bond terms will secure their attendance to court," he ruled.
The accused are facing eight counts related to tax evásion and KRA has listed at least three witnesses to prove its case. According to the charge sheet, they committed the offences on June 30, 2015 and June 30, 2020.
After granting the bond, the magistrate also directed them to surrender to court their travel documents, both Kenyan passports and any alien passports they may be holding.
>> Big Names Moved As Standard Group Reorganises Its Newsroom