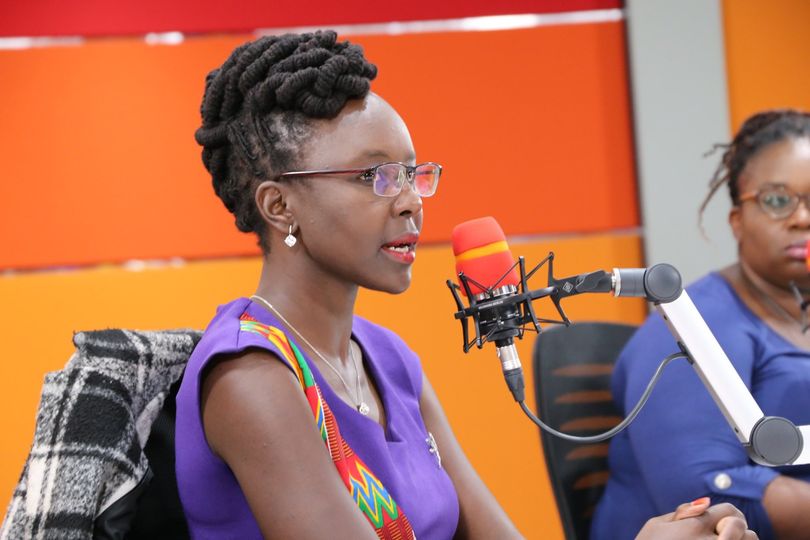 Standard Group Health and Science Editor Dr. Mercy Korir on Sunday, December 13 opened up on challenges that came with being a female doctor in the newsroom.
She was reacting to criticism leveled at incoming United States First Lady Dr. Jill Biden by a section of Americans for using her title.
An op-ed by John Epstein in the Wall Street Journal, in particular, went viral and attracted the ire of many who considered it misogynistic and disrespectful. Biden is the holder of a bachelor's degree and a doctorate from the University of Delaware, in addition to Masters' degrees from West Chester University and Villanova University.
Epstein had advised Biden to "forget the small thrill of being Dr. Jill, and settle for the larger thrill of living for the next four years in the best public housing in the world as First Lady Jill Biden."
His comments attracted backlash from, among others, Hillary Clinton and the Joe Biden campaign team. Revealing similar challenges, Korir disclosed that she had previously come under pressure from male colleagues in the newsroom seeking to have her drop the title.
Korir is a trained medical doctor, having qualified as a general practitioner from the University of Nairobi's School of Medicine.
She later secured a Masters in Communication Studies, focusing on Development Communication, also from the University of Nairobi.
While many know her as a journalist reporting on the biggest health stories affecting Kenyans, Korir has had stints as a Medical Doctor at the Nairobi Hospital and with the Ministry of Health (formerly Ministry of Medical Services).
"One day I'll write the story of my life in a Kenyan newsroom with the title 'Dr.' and the many opinions (mainly male) to drop it.
"This opinion (John Epstein's) should be treated with the contempt it deserves. Sexist. Misogynistic. She's Dr. Jill Biden. Earned," she wrote on social media.
The op-ed sparked a furor around the world, fueling a conversation on misogyny and its entrenched nature in society.
In what was perceived as a veiled response, Biden herself responded with a message shared on Monday, December 14.
"Together, we will build a world where the accomplishments of our daughters will be celebrated, rather than diminished," she wrote.
Korir has scooped various awards for her in-depth features on health and medicine since joining Standard Group as a reporter in 2017.
Earlier in December, she interviewed Microsoft founder and philanthropist Bill Gates on the fight against the Covid-19 pandemic.