The National Social Security Fund (NSSF) is warning Kenyans against scammers who are promising savers of being eligible of withdrawing Ksh 161,500 if they worked between 1990 and 2018.
In a social media alert, NSSF warns Kenyas not to share personal information such as PIN and passwords or clicking/tapping the link being shared by the scammers.
"SCAM ALERT: Our attention has been drawn to information titled "NSSF Kena: Funds Available" We would like to clarify that this is Fake information, ignore it. Do not follow the link or forward it. It may expose you to online identity theft," NSSF Public Relations Manager Dr Christopher Khisa tweeted.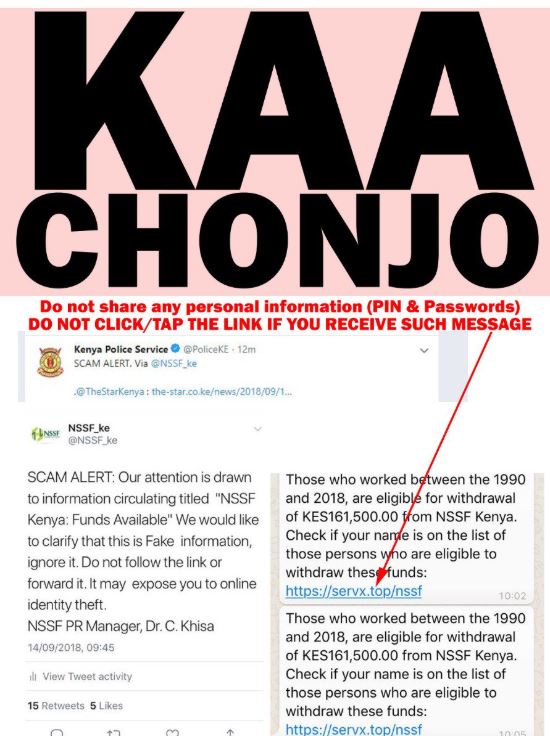 The message asks recipients to check whether they are on the list of those who qualify to withdraw the funds in a scheme meant to steal their particulars.