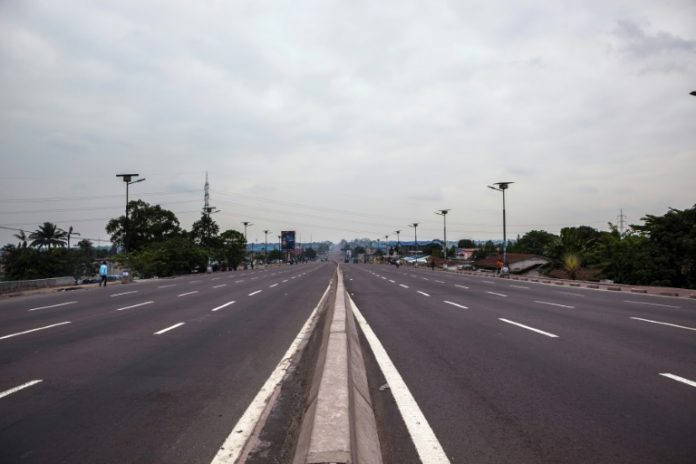 Construction of a 223-kilometre highway from Nairobi to Mau Summit is set to begin in September 2021, Transport Cabinet Secretary James Macharia confirmed.
The state is counting on the new toll highway to  ease congestion along the northern corridor – which runs from Mombasa to Malaba at the border with Uganda. The road will be expanded to a four-lane dual carriageway. The existing Rironi- Mai Mahiu–Naivasha road will also be widened to become a seven-metre carriageway with two-metre shoulders on both sides as part of the project.
In addition, a four-kilometre elevated highway will be built through Nakuru town along with various interchanges along the highway.
"The project will upgrade the old Nairobi-Nakuru highway that serves the major trade route between Nairobi and Western Kenya," Macharia stated.
The highway is to be built under a Public-Private Partnership (PPP) arrangement, after the contract was awarded to a French consortium composed of Vinci Highways SAS, Meridian Infrastructure Africa Fund, and Vinci Concessions SAS.
President Uhuru Kenyatta witnessed the signing of commercial agreements for the project between the Ministry of Transport, through the Kenha, and the French VINCI Consortium during a state visit to France in October 2020.
As part of the agreement, the consortium will design, finance, construct, operate and maintain the highway over a period of 30 years – with expenses to be recouped from the electronic toll collection system.
The President had defended the agreement after facing criticism on the model which has been preferred by his administration for recent mega-projects, stating that it was an effective model that spurred the private sector.
"It is private sector that is investing in developing these roads on a concession basis. So actually, what Kenya and France are doing is leading in a new model of financing that does not involve debt but rather, is encouraging private sector to put in their money and get the returns from the project they're doing.
"A 1.3 Billion Euro project that is entirely financed by the private sector under the PPP framework," he told France 24 in a past interview.