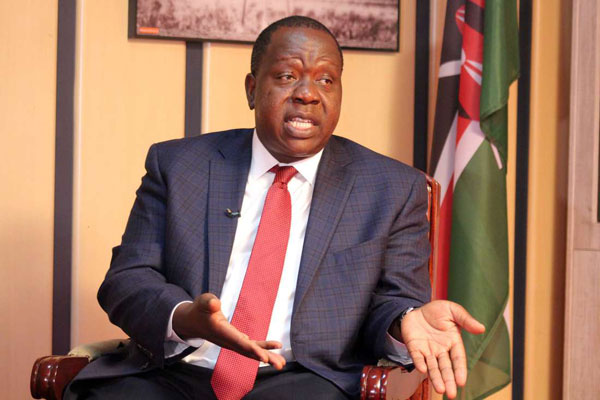 Interior Cabinet Secretary Fred Matiang'i has gazetted Monday 12th August a public holiday to mark Eid-Ul-Adha.
Eid-Ul-Adha is the second of two Islamic holidays celebrated worldwide every year. This holiday is considered to be holier than Eid-Ul-Fitr which marks the end of Ramadhan.
Muslims celebrate Eid-Ul-Adha to commemorate an act of sacrifice that Ibrahim made with the willingness to sacrifice his only son. It honours the willingness of Ibrahim (Abraham) to sacrifice his son as an act of obedience to God's command. But, before Abraham could sacrifice his son, God provided a lamb to sacrifice instead.
The story is similar to the one in the bible about Abraham obeying God's command and showing a willingness to sacrifice Isaac. However, in the Islamic version, Ibrahim (Abraham) was distracted by Shaitan (the Devil) but was not successful as Ibrahim drove him away by throwing pebbles at him.
In commemoration of this intervention, an animal is sacrificed and divided into three parts. One share is given to the poor and needy, another is kept for home, and the third is given to relatives.
In the Islamic lunar calendar, Eid al-Adha falls on the 10th day of Dhu al-Hijjah and lasts for three days. In the international (Gregorian) calendar, the dates vary from year to year shifting approximately 11 days earlier each year.