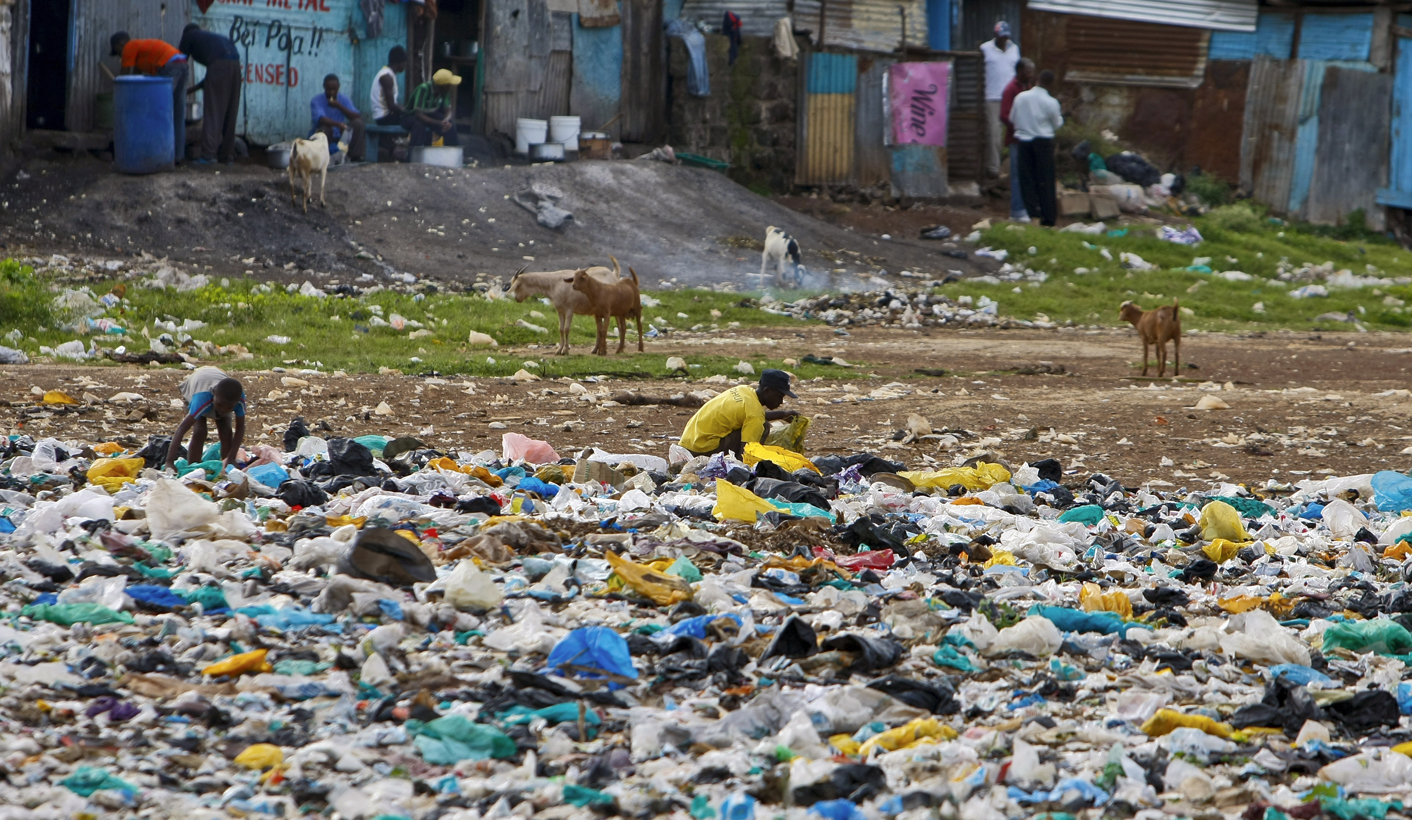 The ban on the use, manufacture and importation of plastic bags will take effect beginning Monday.
This is after the High Court declined Friday to suspend the February 28 legal notice by Environment CS Judy Wakhungu giving importers and manufactures a six month notice to adjust to new packaging requirements starting August 28.
Judge Bernard Eboso refused to halt implementation of the gazette notice saying granting such an order would offend the country's constitutional and legal framework on protection and management of the environment.
According to the judge, CS Wakhungu rightly issued the notice which had been faulted by Kenya Manufactures Association (KMA) and two others on grounds that it was ambiguous and without participation of key stakeholders.
"Granting the order would severely injure the public interest general environmental welfare of the Kenyan people which requires recognition and protection and the totality of the natural environment in which requires state protection," he ruled.
The court also rejected assertions by the petitioners that they stand to suffer irreparable economic loss if the injunction is not granted pending determination of the case.
"This would mean that the offensive plastic bags continue to suffocate the environment to the detriment of the Kenyan population while serving the commercial interests of a section of the plastic bags dealers," he added.
KMA had implored the court to stay implementation of the notice until the issue is deliberated and a decision is agreed upon by all the key stakeholders.
The move to ban plastic bags was also contested on grounds that livelihoods of many people will be affected negatively.
However, the State had urged the court not to suspend the notice arguing that the ban is part of the government's commitment to control pollution.
The court was told to find that the six months notice given to stakeholders was reasonable for them to adjust.
The case will be mentioned on September 21 for directions and setting a hearing date for the main petition.