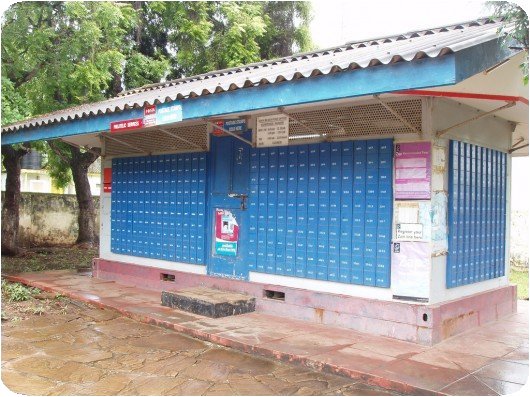 Kenyans will have to pay more to send mail and rent letter boxes after the Communications Authority of Kenya approved increases in postal rates.
The Postal Corporation of Kenya (PCK) had in January applied to the regulator to have charges increased in a bid to boost flagging revenues.
Under the new rates, which take effect on May 24, the cost of renting a post office box has risen by between 38% and 64%.  Kenyans sending mail internationally will have to part with as much as 50% more.
"The cost of doing business is not the way it was 10 years ago, when we last reviewed these rates. I think it's just fair for us to cover our costs," said Postmaster-General Dan Kagwe yesterday.
Mr Kagwe said the corporation currently spends Ksh600 million per year on maintenance of some of its post office infrastructure, costs that are not met by the PCK's revenues. While the cost of renting an individual letter box remains unchanged at Ksh2,320 every year.
See Also: Tension at Brand Kenya as senior managers are fired
Corporate bodies will, however, pay Ksh10,960 up from Ksh6,960. Philanthropic organisations will part with Ksh7,220 for special corporate boxes up from Ksh5,220. Posta has also created new product classes.
Standalone letter boxes, which will now be in their own price category, charged at Ksh12,500. These boxes are usually targeted at high-income earners and are installed in areas without a post-office, such as shopping malls and "upmarket gated communities and petrol stations."
Schools and churches that previously paid either corporate or special corporate rates will be in a category of their own, charged Ksh8,960 for their letter boxes. The cost of sending airmail to Europe and America has gone up from Ksh105 to Ksh130 and Ksh130 to Ksh150 respectively.
Read: Jobs losses loom at Nakumatt as it closes branches
Visually impaired persons will have to pay Ksh30 to send braille materials to Europe and the United States, a 50% increment.
Tourists will also have to dig for extra coins as the cost of sending post cards has risen across the board with the most affected destinations being Europe, the Middle and the Near East. It will now cost Sh90 to send a post card to these regions up from Sh70.
The PCK has been facing stiff competition from a thriving private courier industry and the State agency it has been trying to diversify its services and cut costs to survive.
[crp]