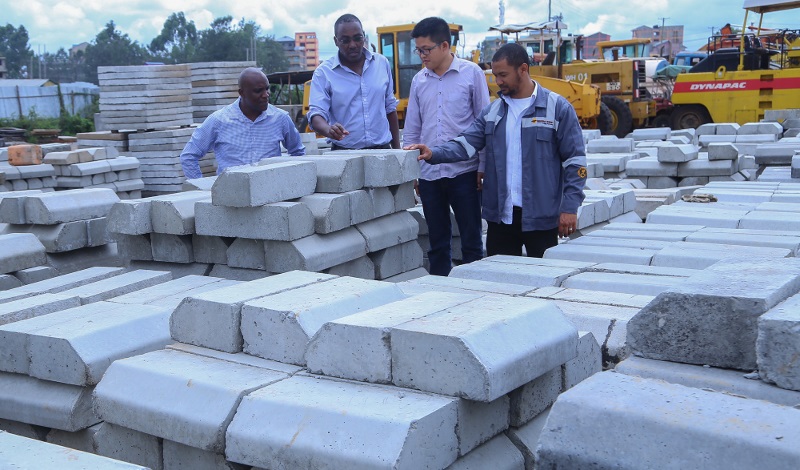 The National Construction Authority (NCA) has recogniSed Savannah Cement as one of the Continuous Professional Development (CPD) earning sites for local registered building and construction contractors.
The recognition of Savannah Cement as a CPD earning site will allow local contractors visiting the firm for industrial familiarisation, to accrue crucial points necessary as part of the NCA's bid to enhance capacity building.
Speaking when he confirmed the firm's readiness to host the second NCA CPD tour on Thursday, Savannah Cement Managing Director Ronald Ndegwa said the firm will conduct the visiting contractors on a detailed tour of the firm's manufacturing complex to help them understand the process followed in manufacturing high quality cement.
"Cement remains a crucial component of building and construction. It is imperative for us at Savannah Cement to facilitate awareness on what goes into making high quality cement and the applications for each cement type," Ndegwa said ahead of the tour.
While confirming the visit, NCA Executive Director Dr Daniel Manduku said capacity building remains one of the Authority's core functions.
"Savannah Cement is a valued partner with whom the Authority has had the pleasure of working with on various programmes. They are a natural choice when it comes to the choice of venue, and we look forward to our contractors benefiting from the professionalism and dedication to excellence," Dr Manduku said.
The sector regulator acknowledges that each category of registered contractors, from 1 through to 8, has unique training needs, which is why the Authority has subdivided the trainings into NCA1-2, NCA 3-8 and special technical trainings for NCA 7-8.
Such diversity, Dr Manduku said, ensures that each category's specific needs are readily met through the Continuous Professional Development (CPD) programme, and each training attracts CPD points, a mandatory requirement when it comes to renewing the Contractor's Annual Practicing License.
The NCA 7-8 category of Contractors who were set to visit Savannah Cement on Thursday are in a special class as these are entry level contractors, and many of them have technical backgrounds as site supervisors. Thus, the practical training and exposure will provide them with a hands-on experience on cement production process and ideal application for each cement type.
Fresh from winning the East Africa Business Council (EABC) Business Excellence Awards 2018, The Best East African Company – Building and Construction,  Savannah Cement has renewed its commitment to scale the East African market and beyond.
Confident of the growth opportunities in East Africa, Savannah Cement is already exploring capacity enhancement programmes to meet forecasted growth and demand.
The firm, with a more than 1.2 million tons installed production capacity, has been actively supplying its products to key infrastructure projects including the Standard Gauge Railway among other ongoing infrastructure and building construction projects.
Regionally, Savannah Cement has won the trust of the construction industry through high quality products and cement and cement products to landmark projects including University of Nairobi Towers, Jomo Kenyatta International Airport expansion, Outer Ring Road in Nairobi, 600 MW Karuma Dam in Uganda, Garden City Mall, Two Rivers Mall and Juba Water and Sewerage Works in South Sudan
Savannah Cement also exports its products to Uganda, Rwanda, DRC, Burundi, South Sudan and Tanzania.