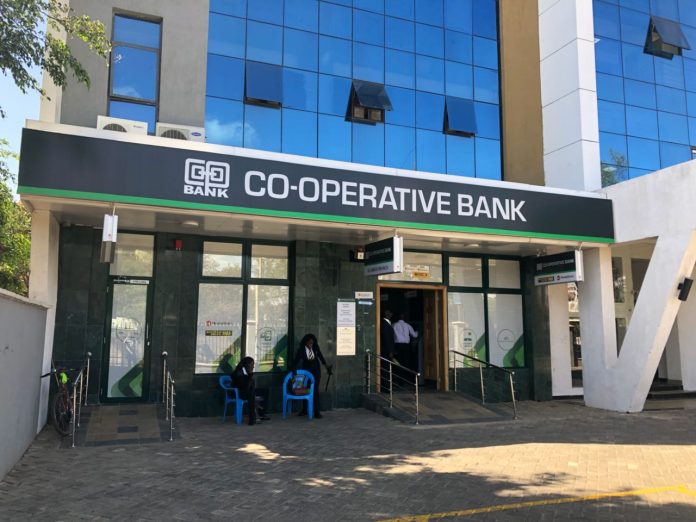 The Co-operative Bank of Kenya (Co-op Bank) has received Ksh6.3 billion from a European Union bank towards its intervention mechanisms in helping small businesses recover from the ravages of Covid-19.
The money from EU's European Investment Bank (EIB) will be channeled towards facilitating working capital and long-term loans to Small and Medium Enterprises (SMEs).
The business support will target ventures in sectors most impacted by Covid-19, including trade, tourism and health.
The amount is part of a 400 million Euros (Ksh50.5 billion) credit facility for businesses in the East African region after the latter unveiled its new Nairobi Hub.
According to Co-op Bank Managing Director and Chief Executive Dr Gideon Muriuki, micro, small and medium-sized (MSME) firms with up to 250 workers are eligible to immediately apply for the loans.
In this module, long-term loans will be repayable in seven years and will assist small businesses to fund the acquisition of tangible business assets, working capital, development of distribution networks innovation and business research.
Dr Muriuki clarified that credit facility will be available for up to a maximum of Ksh1.5 billion per customer for a maximum period of seven years.
Noting that Covid-19 had negatively impacted businesses activity across the country, EIB President Werner Hoyer emphasized the essence of helping in the recovery process as well as nurturing new investment.
According to the bank president, the credit facility is certain to boost new investment, strengthen economic resilience and allow Kenyan companies to harness growth opportunities.
On his side, Dr Muriuki was upbeat that the new initiative will benefit the 15 million-plus Kenyans in the cooperative movement who bank with the tier-one lender.
Vouching for immediate availability of the facility, the MD said this will help fund the acquisition of tangible business assets, working capital, development of distribution networks, innovation and business research.
Co-op Bank has previously benefited from two separate lines of credit; Ksh2.53 billion (20 million Euros) and Ksh6.3 billion (50 million Euros).
The latest development is bound to further deepen Co-op Bank's reach to small businesses across the country, having earlier secured a Ksh1.6 billion loan from Swedish State-owned investor Swedfund for onward lending to small and medium-sized enterprises in the country early this year.
Kenyan and other regional-based banks have in recent years taken substantial loans for onward-lending from global funds, including the International Finance Corporation (IFC), European Investment Bank (EIB), Agence Française de Développement (AFD) and the African Development Bank (AfDB).
Attracted by relatively more favourable terms of debts including lower interest rates and longer maturity tenors, banks have previously complained of a mismatch between long-term loans and customer deposits that are mostly short-term, exposing a gap that they have chosen to fill with credit from international institutions that charge single-digit interest rates, seeing lenders shunning away from issuing long term credit facilities.
Read: 40PC Of HACO Industries Operations Now Powered By Solar
>>> Inside The Amazing World Of Co-op Bank Internet Banking