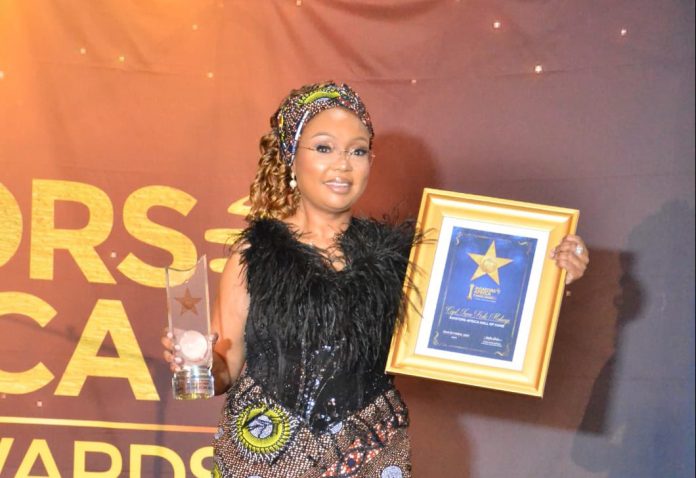 Kenya Airways' Captain Irene Koki Mutungi, who made history after becoming the first woman on the African continent to be certified as a Captain of the Boeing 787 "Dreamliner" aircraft, has been inducted into the Aviators Africa Hall of Fame.
The recognition puts her in an elite class of distinguished aviators who have made immense contribution to driving the sector forward in Africa. Koki became Kenya Airways' first female pilot when she was hired by the national carrier in 1995.
In 2004, she became the first African woman to qualify to captain a commercial aircraft -the Boeing 737. She would go on to qualify to command the Boeing 767 and, later, the Boeing 787 Dreamliner and was promoted by Kenya Airways to Captain of the B787 in 2014.
The mother of one also enjoys mentoring girls and women in addition to advocating for more of them to get into aviation. An ecstatic Mutungi took to social media to celebrate her hall of fame moment, stating that she was grateful for the recognition.
"I am extremely honoured and humbled to be inducted into the Aviators Africa Hall of Fame. After working in the aviation industry for over 25 years, I am earnestly grateful for this recognition. #GirlsFly," she shared on October 24. 
READ>>Maina Kageni's Many Money-Makers Outside Radio
Mutungi, who comes from an aviation background as her father was also a pilot, enrolled in flight school at Nairobi's Wilson Airport for her Private Pilot's License (PPL) at the age of 17 after finishing high school. She would go on to secure a Commercial Pilot's License in the United States after continuing her education in Oklahoma.
The recognition is the latest in a long list of accolades the 46-year old Mutungi has garnered for her work. She was named among  "The 20 Youngest Power Women In Africa 2014" by Forbes Africa.