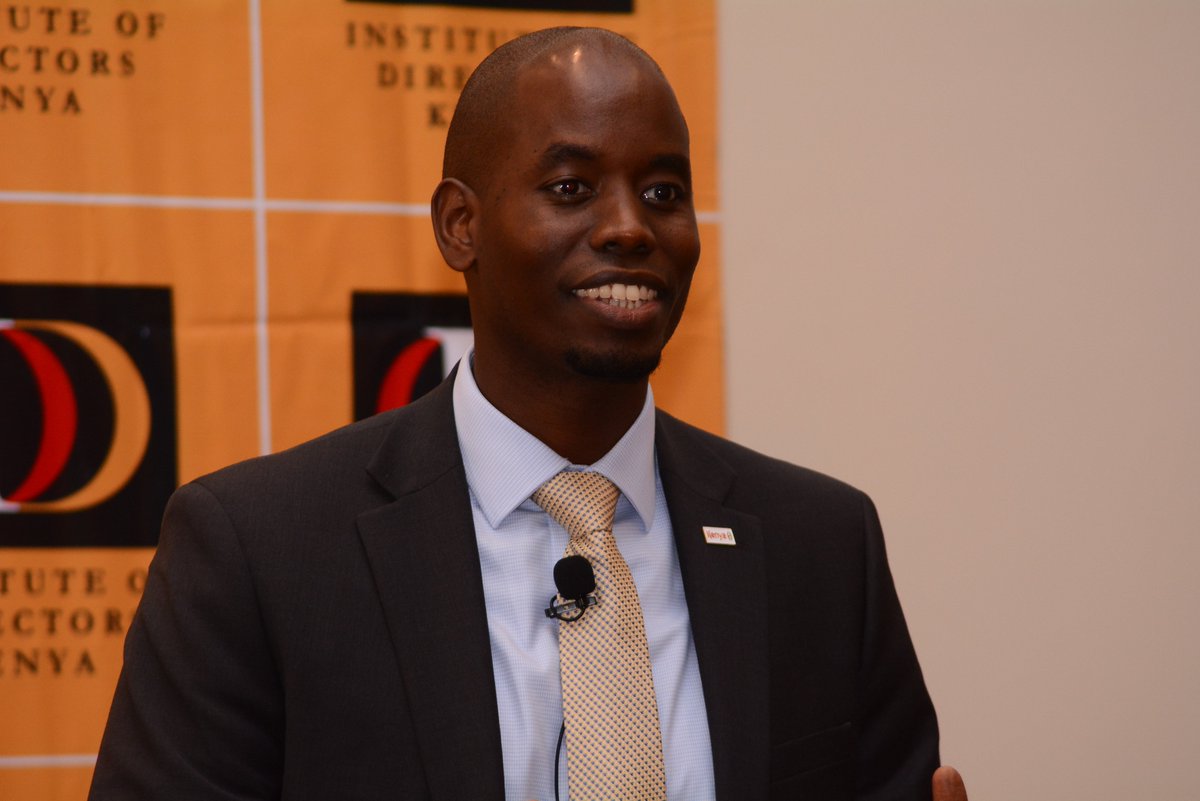 The Capital Markets Authority (CMA) has kickstarted the process of replacing current Chief Executive Paul Muthaura, who opted not to renew his tenure. In a statement, the CMA Board said the process to identify a suitable candidate to take over from Muthaura is aimed at ensuring a smooth transition.
The process begun on Tuesday, 3 September through publication of a job advertisement, which will remain open until 27 September 2019. The position will fall vacant in January 2020 and follows Muthaura's recent notice of intention not to renew his contract when it expires on 31 December 2019.
Acting National Treasury and Planning Cabinet Secretary Ukur Yattani will appoint a new Chief Executive on recommendation of the Board of the CMA for a four-year renewable contract.
CMA Board Chairman James Ndegwa observed that the Chief Executive's role would provide vision and leadership in the regulation and development of Kenya's capital markets.
"The future Chief Executive will also be responsible for developing and implementing strategies to effectively address emerging issues, risks and opportunities in the markets to safeguard investor confidence and market integrity," he added.
Ndegwa had earlier revealed that Board accepted Muthaura's decision during a meeting on July 26.
"Mr Ndegwa elaborated that Mr Muthaura had scored highly in all his performance appraisals since becoming Chief Executive and that, while respecting his decision, the Board would have gladly considered a further renewal of Mr Muthaura's contract," CMA said in a statement.
"The CMA Chairman noted Mr. Muthaura has been instrumental in leading the team at the Authority in positioning Kenya in the regional and global capital markets arena through enhancing the regulatory and legal framework, expanding the scope of capital markets products, and ensuring that Kenya attains the ambition of the 10-year Capital Markets Master Plan (2014-23) to become the heart of African capital markets," it added.
Among the requirements that one is supposed to meet in order to be considered for the CMA CEO's job are a Master's Degree in Law, Finance, Accounting, Economics, Banking, Insurance or equivalent from a recognized Institution of higher learning; Membership in good standing of a relevant professional body; At least 10 years' relevant experience at a senior management level in matters relating to law, finance, accounting, economics, banking or insurance; and expertise in matters relating to money or capital markets or finance.
The successful candidate will also be one who is competent in leadership skills for strategic transformation; Risk management in a rapidly changing and dynamic environment; Negotiation and dispute resolution skills;
d) Excellent oral and written communication and presentation skills; Advanced analytical skills and ability to make sound business decisions with a strong implementation, monitoring and evaluation focus; Ability to manage and influence change while keeping sight of the larger National interest; and Innovative thinking and well-developed organisational skills.
Muthaura has been leading CMA since July 2012. In this period, the CMA has been recognised as the Most Innovative Capital Markets Regulator in Africa for four consecutive years from 2015-18. CMA was also been recognised for its outstanding contribution to Capital Markets Stability in Africa in 2018.