Walk into Bomet Governor Hillary Barchok's office and for a minute you will be blown away by the quality of furniture and how it has been worked to sync with the county chief's quarters before the fact that a needy child is only given Ksh2,000 as bursary when the governor's executive six-seater sofa set is worth a whooping Ksh755,000 brings you back to life.
On Tuesday, Barchok was at pains to justify to the Senate Public Accounts Committee why his administration deemed it necessary to spend Ksh8 million on executive furniture bought from high-end interior services provider Panesar and another Ksh50 million to refurbish an already posh office.
Documents tabled before the committee shows that the reception to the governor's office is spruced up with Ksh800,000 mahogany couches complete with central locking leg rests.
The senators were left in disbelief to find out that the governor's personal assistant sits on a chair worth Ksh398,000 complete with an extension to comfort the person the governor trusts with his secrets.
"So the Bomet governor is seated on a chair worth a classroom. Is that really wise spending?" posed Committee Chairperson & Homa Bay Senator Moses Kajwang during the proceedings.
"How lucky one is to be the personal assistant to His Excellency the Governor," he further mocked
Inside the governor's office lies a serving table worth half a million shillings while a further Ksh24 million was spent on landscaping to ensure that the environment surrounding the office was customized to the governor's liking.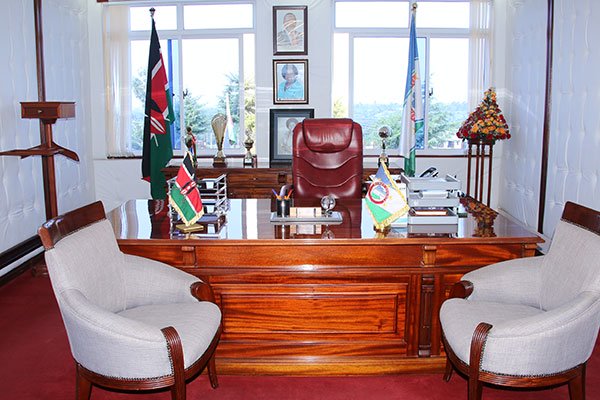 While the mahogany brings about the executive feel, it was also decided that the setting was not complete without the natural touch so another Ksh57,000 was splashed on a flower pot.
Hard-earned public money was also used to buy conference chairs at an inflated cost of Ksh1.1 million
Ksh800,000 was also used to buy a conference table while Ksh23 million was used to procure shipping materials.
What's more, another Ksh700,000 was used to buy the governor's office desk while Ksh400,000 was used to buy him a bookshelf.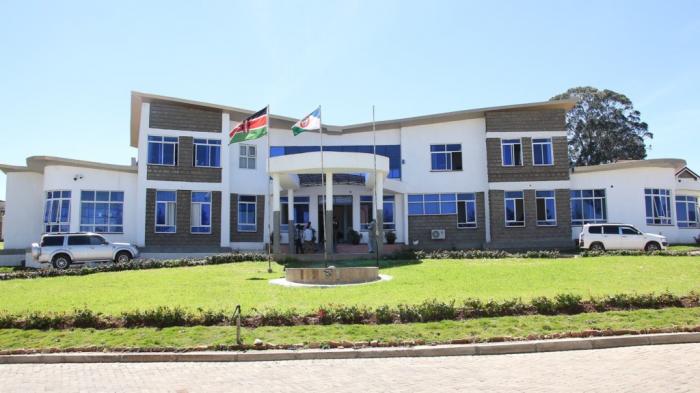 Defending his administration's theft, Barchok blamed the inflated figures on a flawed procurement system intimating that a special audit being undertaken by the Office of the Auditor General would free him from any blame.
"The procurement system is still questionable chair (Committee Chairperson Moses Kajwang). There is a special audit going on," said an embattled Barchok.
Senators Fury
Senators took issue with the spending with many pointing out that the money would have been best used elsewhere.
" If you are spending money which is allocated to 1,430 people to buy furniture, there is no way you will be able to bridge the gap between the rich and the poor in Bomet," pointed out Narok Senator Ledama Ole Kina.
"Even as they are sitting in those offices when a poor mother asks for bursary to take a child to school, they are given Ksh2,000," posed Kiambu Senator Kimani Wamatangi.
See Also: Meat For Kings: County Government Buys Chopping Board for Ksh20,000