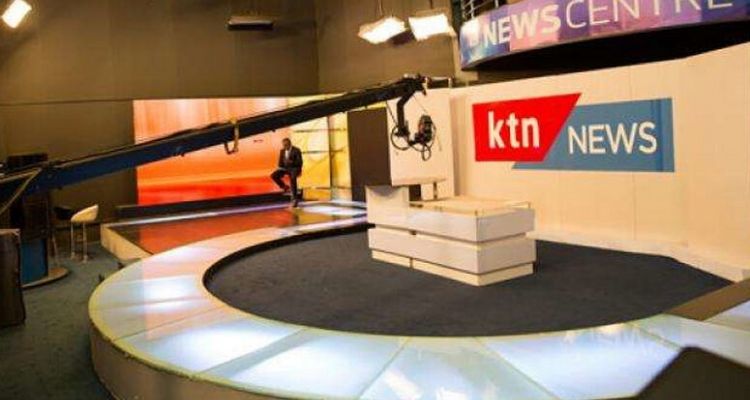 KTN suffered a fresh blow on Monday after news anchor Grace Kuria announced she is leaving the Mombasa Road based media house two years one month after joining the stable from Mediamax.
Business Today can confirm that Ms Kuria is headed to Chinese broadcaster CGTN where she is penciled in for a similar role and now leaves her bosses at KTN with a fresh headache on how to replace her.
"I would also like to take this opportunity to say thank you to God, thank you to my family, thank you to Standard Group management, thank you to my colleagues and thank you to you my viewer for all the love all the criticism and for the words of encouragement and waswahili husema kilicho na mwanzo kina mwisho (what has a start has an ending) and this has been my last broadcast on KTN News and KTN Home. Thank You so much I am entirely grateful. God bless you. God keep you," she said as she wrapped up her last bulletin on Monday lunchtime.
Grace Kuria first joined KTN as a reporter before slowly working her way into becoming a news anchor. She is popular for her show Beyond The Scars which aired every Sunday at 8am and at times hosted Bottomline Africa, the African news segment which airs daily in the afternoon.
In addition to hosting Beyond The Scars & Bottomline Africa, she also anchored lunchtime news both on Weekdays (Newsdesk) and Weekends (Weekend at One).
KTN and Standard Group at large is no stranger to losing top talent some years after developing it. In October last year, KTN lost Investigative Editor Hussein Mohamed to BBC Africa who is yet to be replaced three months down the line.
However, Standard Group never struggles to replace news anchors and reporters and has formed an unwanted reputation of a feeder station for international broadcasters and Citizen TV.
Plans are underway to identify a replacement within the organisation. Standard is already struggling financially making it is unlikely that new talent outside the organisation will be brought in to fill the role.
In the last financial reporting period, Standard Group reported a Ksh306 million loss for the half-year ended June 2020 compared to the Ksh19.3 million profit the media company reported at a similar period the previous year.
The company has also been struggling to pay its former staff retrenched over the course of last year their dues.
In September 2020, Business Today exclusively reported that former staff were unconventionally writing to the company demanding their dues after harbouring doubts regarding the pace that the company was adopting towards payment of whatever they were owed.